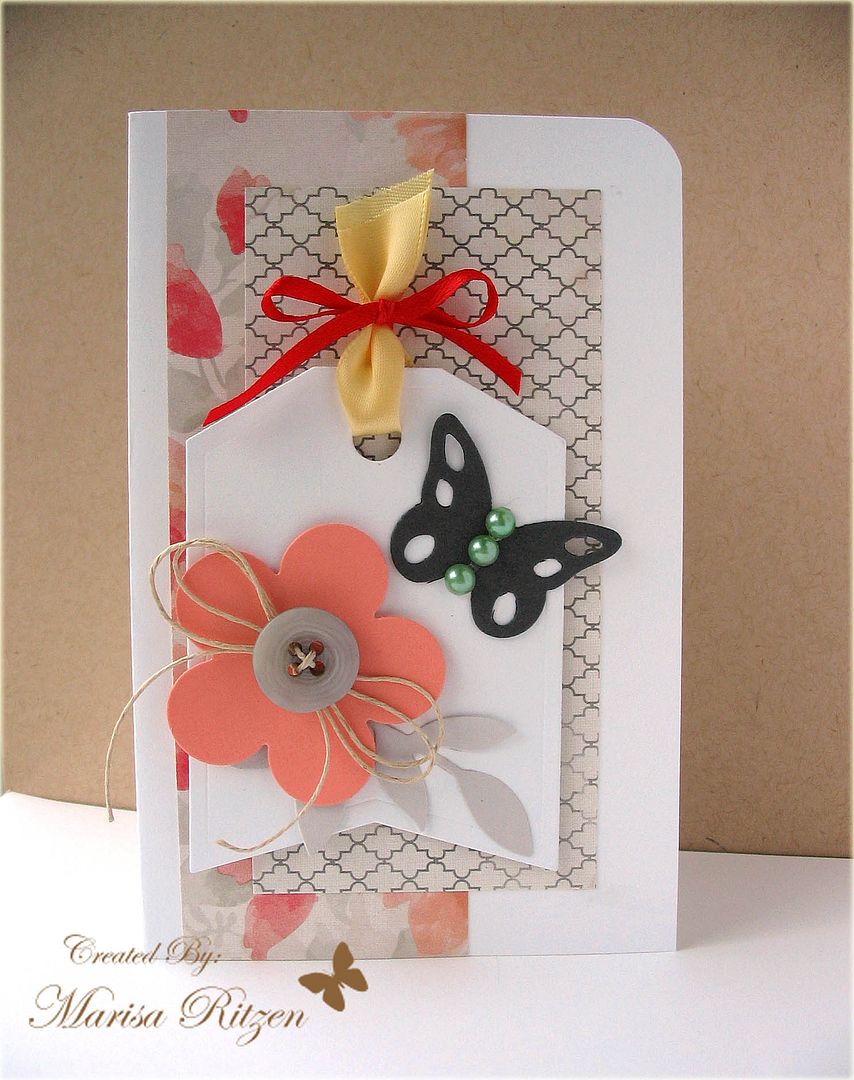 Since we have five Friday's in March, this week's challenge is a Wild Card challenge and I get to host. This week, our challenge is to make a "Tall and Skinny" card. Dimensions can be 3 1/2" x 5 1/2" or 3 1/2" x 6". Or you could go all our and do a 3 1/2" x 8" card which will fit in a regular business sized envelope.
If you want to browse a few Tall and Skinny sketches, you can head over to the
Mojo Monday
blog and look for the fourth sketch of the past three months or modify a sketch you have to fit the dimensions of "tall and skinny".
I chose to use a Mojo Monday sketch from a few weeks back and alter the dimensions to make a 3 1/2' x 5 1/2" card. Love this Reverse Confetti tag die so had to use it on the sketch and added an MFT flower and butterfly as I still hoping for Spring to arrive!
The rest of the JUGS team, along with our March Guest Designer
Calypso Basitan (who gets an extra week with us do to having five Fridays this month), have some wonderful samples to get your inspiration going, so head on over to the
Just Us Girls
blog and check out what they've created. Then put your creative genes to work and add your card/project to the challenge post on the JUGS
blog for the chance to be chosen as the Chic of the Week. Plus if you are chosen as Chic of the Week, you could be invited to be a Guest Designer.
Hard to believe Spring Break is almost over. The two weeks just flew by and we had many wonderful family times together as well as a good mix of activities and down time. Back at it full force on Monday - darn early wake up time LOL!
Have a fabulous weekend!


What's In It?
Paper:
In Bloom (My Mind's Eye), Cameo Coral, Basic Grey, Going Grey (Stampin' Up)
A
ccessories:
Tag Die (Reverse Confetti), Butterfly and Pretty Posies Dies (My Favorite Things), Leaf Die (Sizzix), Corner Rounder, 5/8" Yellow Satin Ribbon, Button, Twine, Half Pearls, Glue Dot, Dimensionals