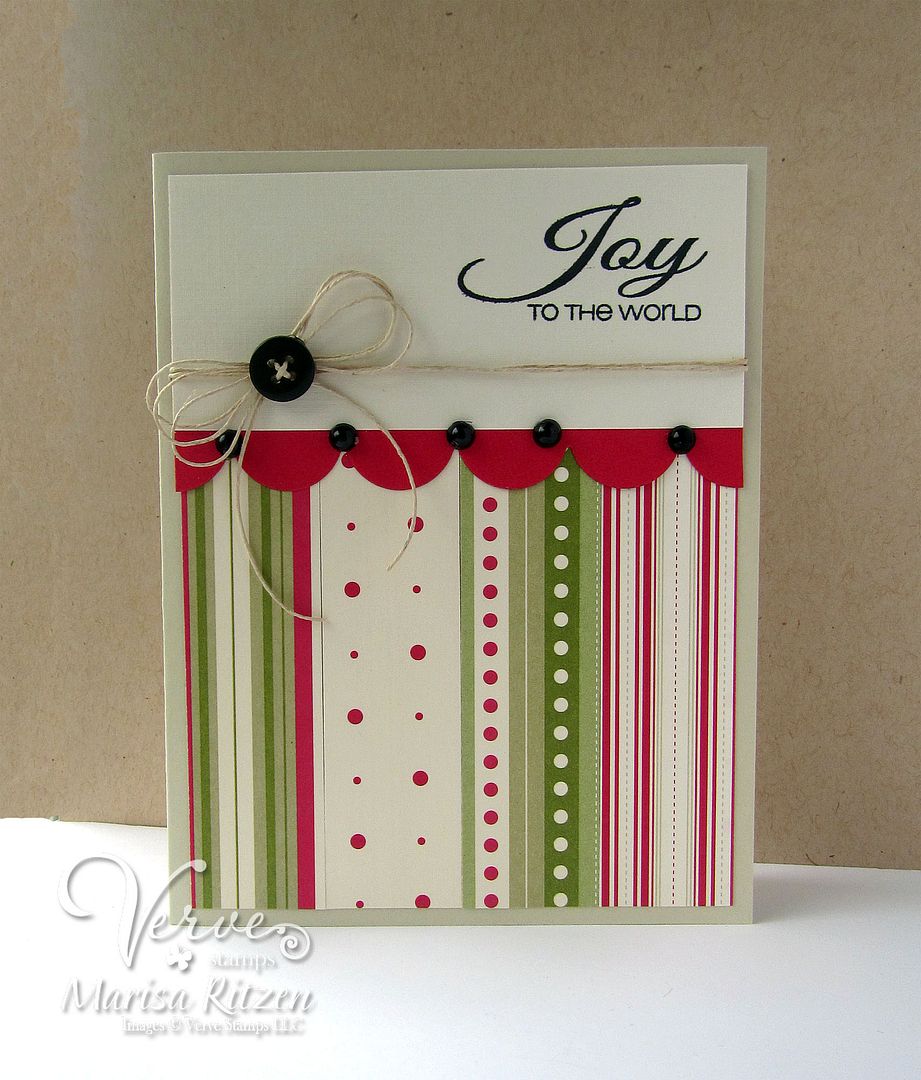 First of all, Happy Thanksgiving to all my Canadian followers!
This week's sketch is brought to us by Sarah. When I saw the stripes, I thought of designer paper, and since I was in the mood to change things up a bit, a Christmas card emerged! Not exactly the right theme for today, as it is Canadian Thanksgiving, but it is the next major holiday so I'm going with that LOL!
Dug out some old Stampin' Up papers for the bottom panels, add scallops with half pears, some twine and this sentiment from Christmas Carols by Cas-ual Fridays Stamps because it has my favorite word, "joy". A quick, CAS card that would be easy to mass produce if you needed to.
All the challenge details are over on the
Mojo Monday
blog and you can also view all the wonderful Mojo Makers samples. Should you wish more details on the Mojo Maker's cards, you can also visit their individual blogs noted below.
We had a wonderful Thanksgiving dinner on Saturday and it was great to have mom back at the table with us. She has been release from hospital and is doing much better. Fingers crossed the trend continues! Off to enjoy a fun day as a family.
What's In It?
Stamps:
Christmas Carols (CAS-ual Friday Stamps)
Paper:
Designer Series Paper, Real Red, Sahara Sand (Stampin' Up), Cream Linen
Ink:
Black
Accessories:
Medium Scallop Die (PTI), Twine, Black Half Pearls, Button, Glue Dots