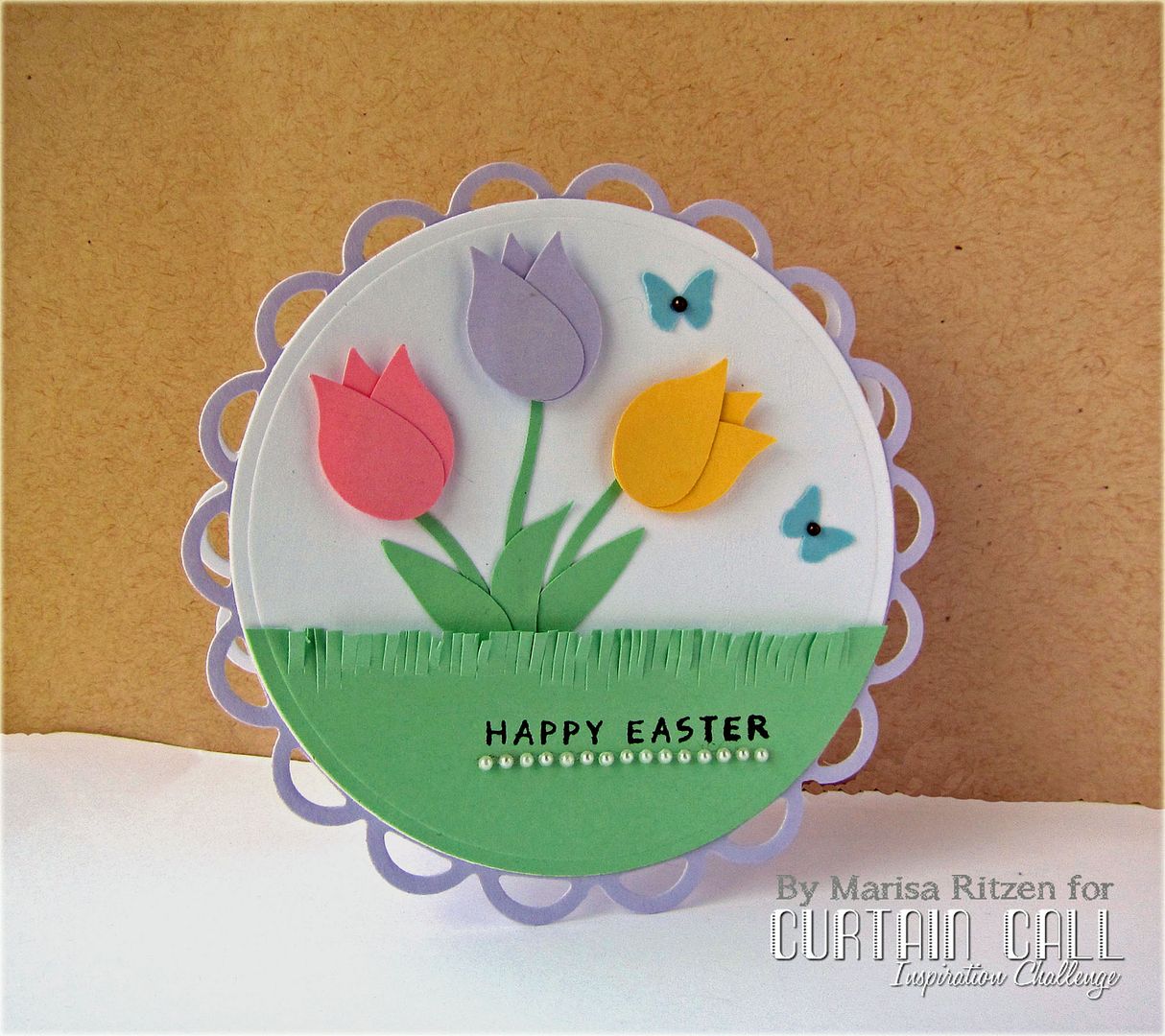 We are half way through the current
Jelly Bean Curtain Call Inspiration Challenge
and this time round I decided to make a round card showcasing some tulips in the colours of the inspiration photo.
I have seen tulips made with the wing of the Stampin' Up bird punch but have never tried them myself, so this is my tribute to my favorite flower - tulips!
I had the privilege of living in The Netherlands for a year when I worked with Billy Graham there, and needless to say, there were lots and lots of tulips in all sizes, shapes and colours. I had tulips in my apartment every day for weeks (as well as on my desk in the office) and you could buy them at flower kiosks on just about every corner for a very cheap price. Needless to say, I was in flower heaven :)
If you haven't played along yet, we would love to have you join us! Plus, the LEAD for this challenge gets to join us as a Guest Designer in a future challenge.
Look forward to seeing your creations in our gallery.
What's In It?
Stamps: Amuse
Paper:
Lavender Lace, Pretty in Pink, So Saffron, Cool Caribbean, Mint Medley
Ink:
Black
Accessories:
Lacy Circle and Circle Nestabilities (Spellbinders), Bird Punch (Stampin' Up), Butterfly Punch (Martha Stewart), Black and White Half Pearls, Dimensinoals