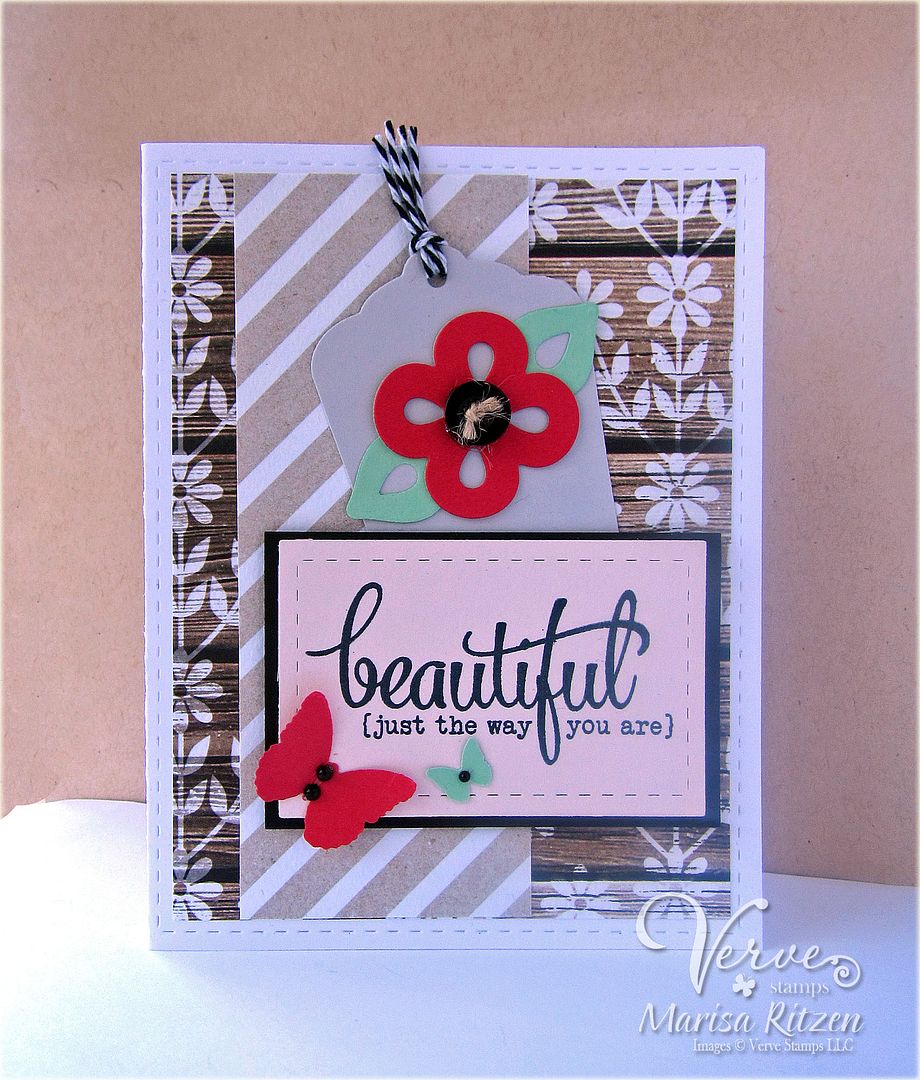 Love starting my Monday's with a Mojo Monday card :) After another glorious weekend weather-wise, I wasn't quite ready to make a full out Fall card, so I snuck a butterfly and a flower on to a neutral pallet.
Love these papers by Teresa Collins as well as this fabulous
Beautiful
Plain Jane sentiment. Used the
Sweet Scalloped
die for my tag and snuck in a flower using the
Loopy Blooms
die. Sorry about the smudge on the bottom right hand side of the photo. Didn't catch it until processing the photo and bu then had no light left to take another photo. Apparently somewhere along the way I left a big fingerprint across part of the lens :(
All the challenge details are over on the
Mojo Monday
blog and you can also view all the wonderful Mojo Makers samples. Should you wish more

details on the Mojo Maker's cards, you can also visit their individual blogs noted below.
Kids survived the first week of school, though my daughter had a bit of a hiccup. Due to the size of the school, they now have an on-line locker sign up system -- tons better than having to line up for three or so hours the day before school starts! When she went to put her books in her locker the first day of school, she found it didn't have a door! Needless to say, it should not have been an option on the system, but life happens. She and her locker partner now need to wait one to three weeks for the door to arrive and be installed (no room for an alternate locker due to an overcrowded school). Thankfully they have a few friends who have offered them some locker space until that occurs - a very nice gesture as that means three plus to a locker for a while. Never a dull moment!
Wishing you a fabulous day!
What's In It?
Stamps: Beautiful Plain Jane (Verve Stamps)
Paper:
Life Emporium (Theresa Collins), Going Grey, Mint Medley, Kraft

, Real Red

(
Stampin' Up)
Ink:
Black
Accessories:
Sweet Scalloped Die, Loopy Bloom

s Die Set

(A Cut Above by Verve), Stitched Rectangle

s

(Lil' Inker), Martha Stewart Butterfly Punch, Button,Twine, Glue Dot, D

imensionals