Made two cards using this wonderful Psalm 103:1 verse from Good Work and wasn't happy with either.... /was one of those cards you fight and fight with and should have given up on, but after putting so much time into it, it is just too hard to do LOL! Sure some of you can relate. However, I do like to keep things real here on the old blog, so I'm posting both versions.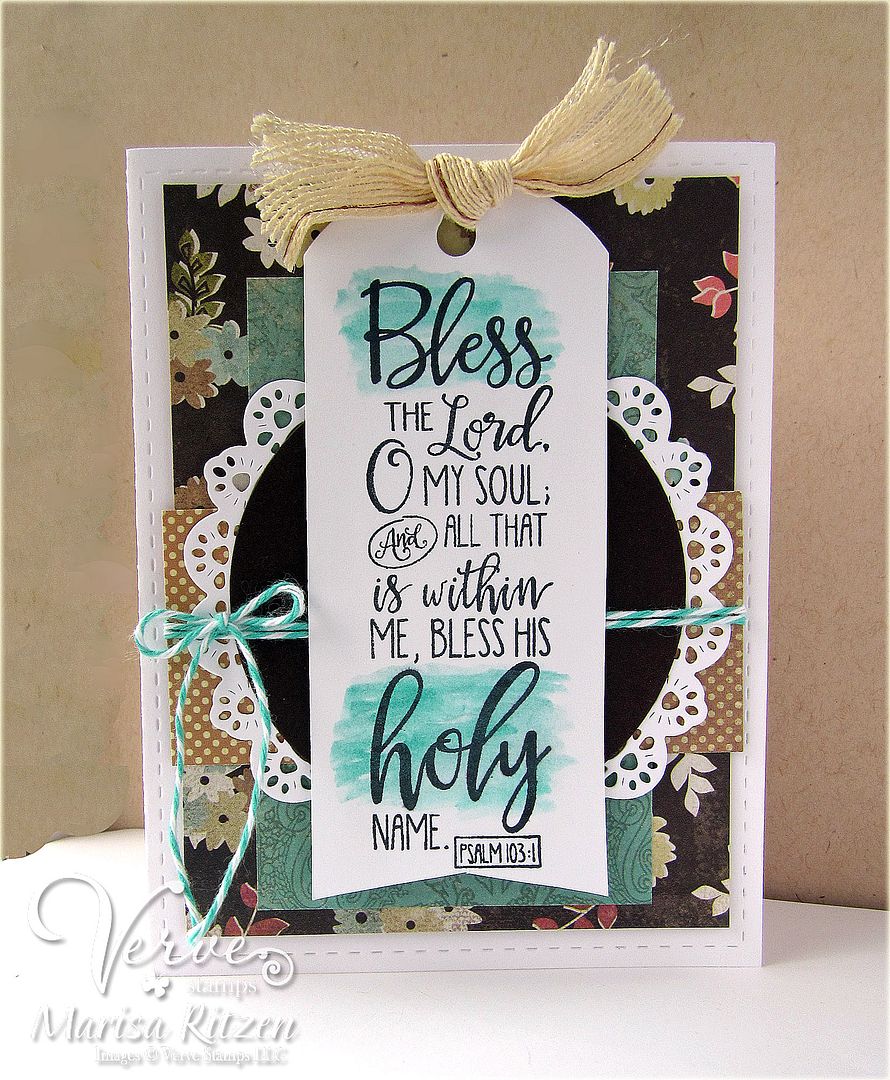 This is my original version, but it looked a bit to plain and the background paper is really a lot stronger than I thought it would be and a bit overpowering -- or maybe it is just a darker colour than I usually use so it stands out to me? I tried to tone it down a bit with the tan and turquoise, and then I cased Teresa's gorgeous card found here by water colouring the two words to make the sentiment stand out.
This is my "jacked up" version. I added a white mat and some coral butterflies to pull in the rusty colour in the background paper, however, now I think it is too busy LOL! Can't win for losing. Which do you like better? Or, are you like me and batting zero - which is fine too! Be honest. I love constructive criticism as one can always learn from it :)
Wishing you a fabulous day, and glad today is another day which means I can move on and create something else :)
What's In It?
Stamps: Good Work (Verve Stamps)
Paper:
Hipster (Basis Grey) , Early

E

spresso (Stampin' Up

),
Ink:
Black
Accessories:
Stitched Rectangle Die (Lil' Inker),

T

ag Die (PTI), Doily Die (Top Dog Dies), Twine, Ribbon, Glue Dot

, Dimensionals