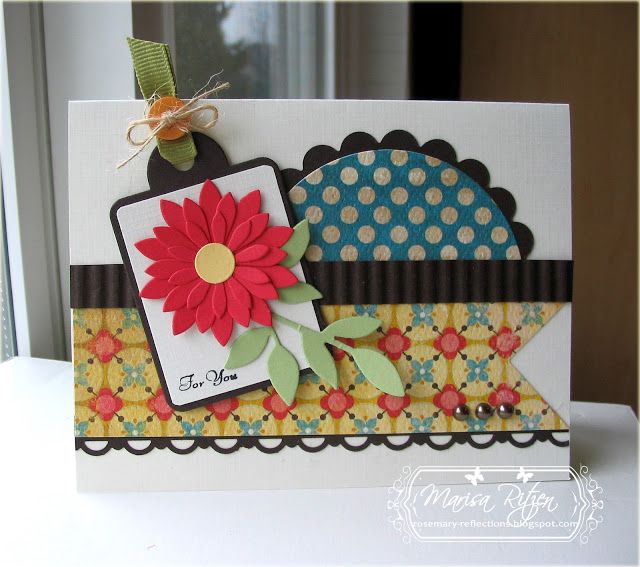 This week is contest week over at the
Mojo Monday
blog so I get to take another kick at the can re: winning a Verve gift certificate :)
Some Stella Rose MME papers were calling my name as was the MFT daisy die which is quickly becoming one of my newest addictions!
This card is going to the daughter of one of the Verve Diva's who is going through a tough time right now. Hoping it will bring her some encouragement :) Hopefully Canada Post won't take forever to get it there!
Kids are officially on Spring Break for the next two weeks as of today....oh joy....LOL! In all reality I do enjoy having my kids all to myself, but it makes for a busy two weeks as I try to balance our time with a good mix of visiting friends, going out on day trips, getting out of the house for a few hours on home days and working on things that need to be done at home (I can hear them groaning about the last one already LOL). Wish me luck :)
What's In It?
Stamps: Fancy Flexible Phrases (SU)
Paper: Stella Rose (MME), Chocolate Chip, Real Red, Certainly Celery, Cream Linen, So Saffron
Ink: Black
Accessories: Daisy Die (MFT), Border Punch (SU), Scalloped Circle and Circle Nesties, Tagged Rectangle Die (Verve), Sizzex Leaf Die (SU), Crimper, 1/4" Olive Grosgrain Ribbon, Button, Twine, Glue Dot, Brown Half Pearls, Dimensionals