Just had to share these pictures of my son enjoying the birthday hat at Montana's a bit too much! He is definitely a ham and a lover of life :)
Reminds me of the hat Fred Flintstone used to wear for his meetings, and had to laugh when I remembered how they put that rack of ribs on the side of his car at the drive in and it tipped over. Yes, we could all relate that evening LOL!
Longhorn in the headlights.
A better smile for mom and the camera.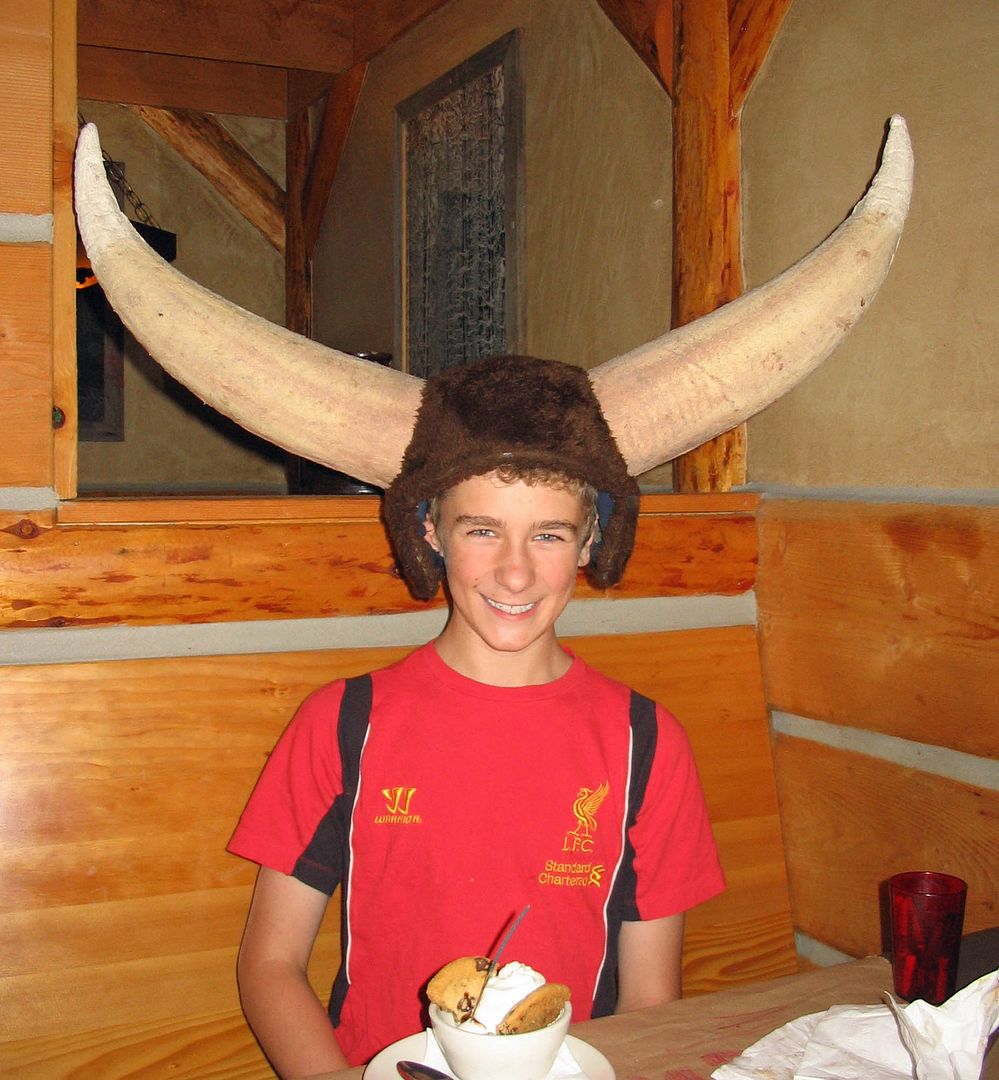 A GQ pose.
Laughing at himself.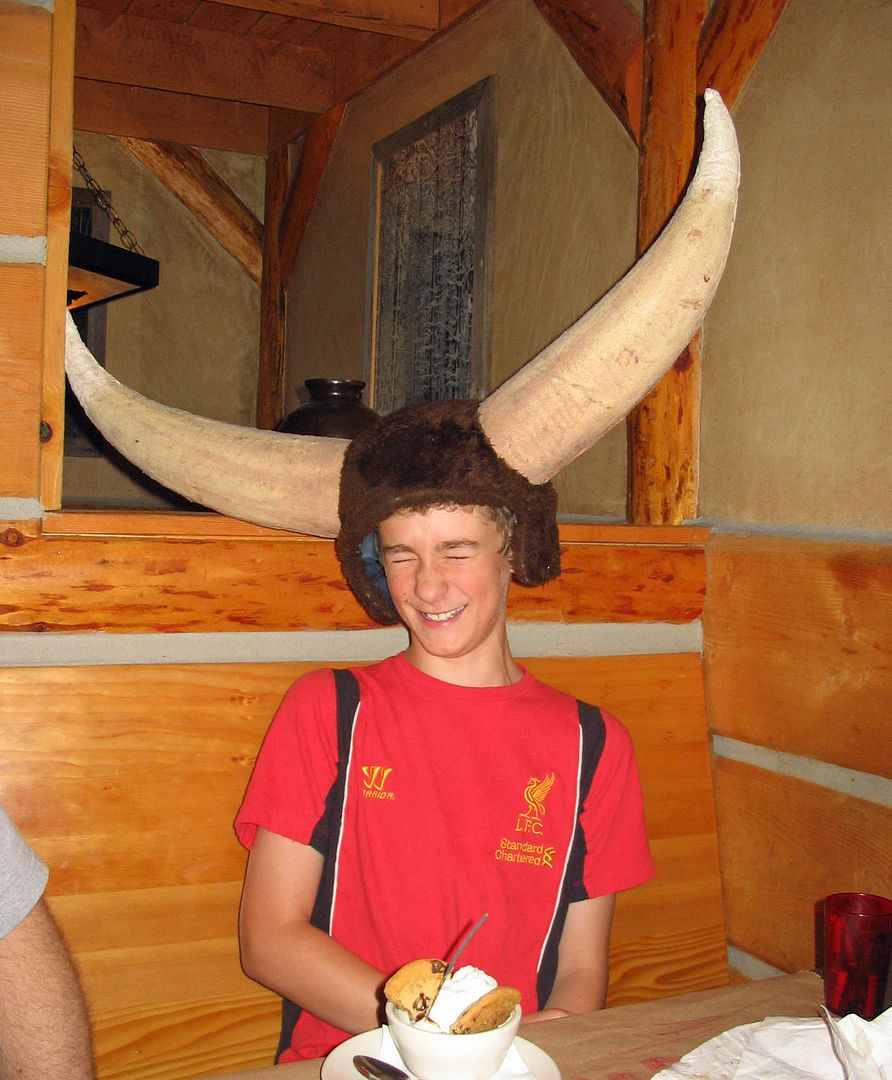 The picture I was hoping for.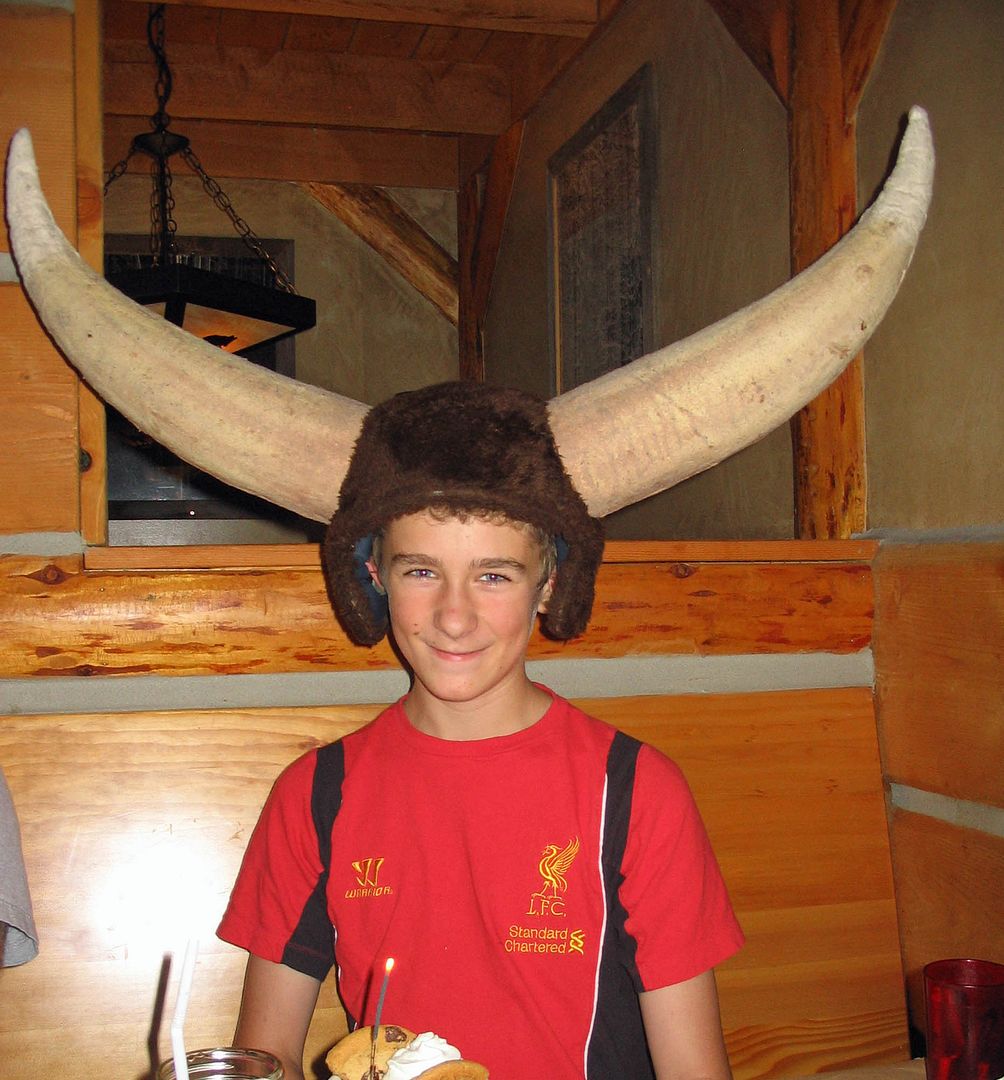 Love how they get along :)
Now there is a picture of me in this hat but it is so bad I can't post it LOL! Hubby's turned out pretty well and great fun was had by all -- never mind the great ribs we ate!!
Just had to share :)