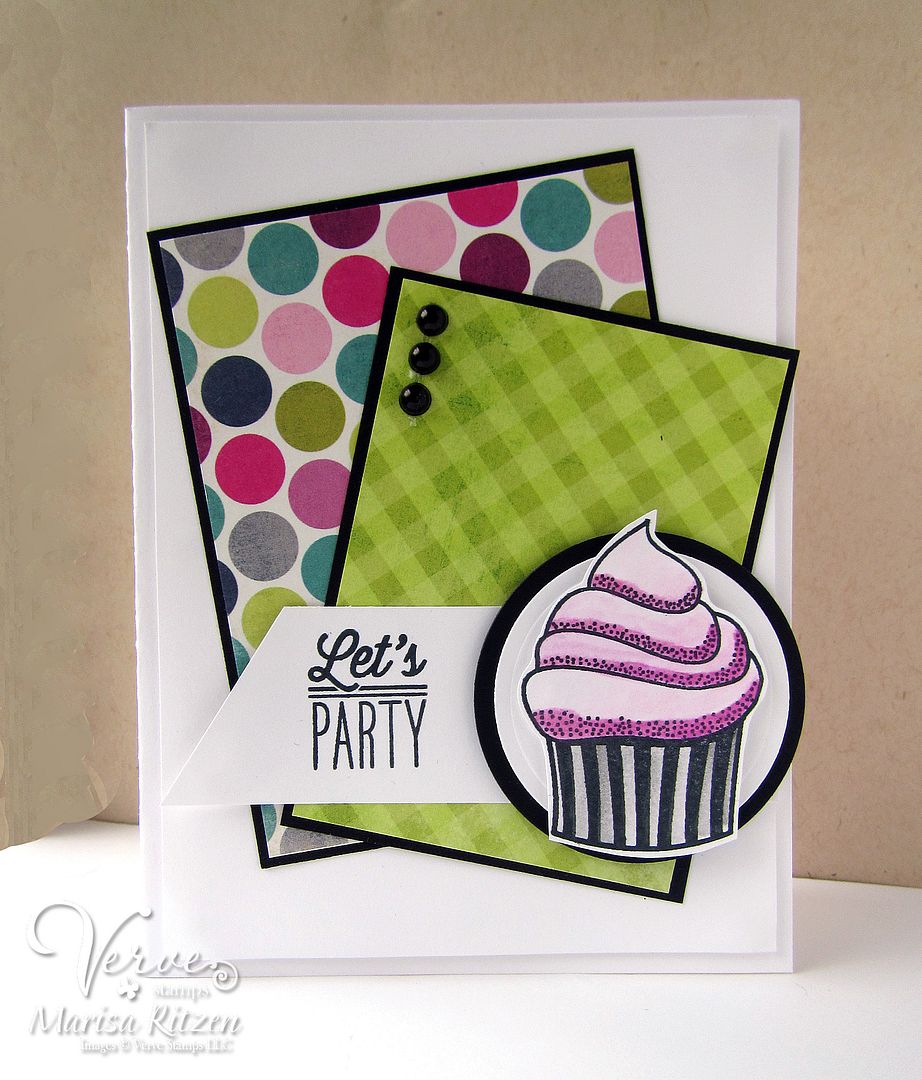 It is the first Monday of the month which means it is contest time over on the Mojo Moday blog :) The more entries we get the greater the chance you have of winning some free Verve! Whoo hoo!
I was cleaning out some paper pads and found the bright coloured polka dotted paper and decided to go with it and make a bright, birthday card using Verve's Get Together set so I use this big cupcake :) Used a white background so the colours popped.
All the challenge details are over on the
Mojo Monday
blog and you can also view all the wonderful Mojo Makers samples. Should you wish more details on the Mojo Maker's cards, you can also visit their individual blogs noted below

.
Another busy weekend driving my son to all his soccer reffing gigs. He has been a reffing machine lately as they are making up a ton of the games that had to be cancelled earlier in the season due to the snow and frozen fields. It is a real joy being able to see how much he has improved, and once the warmer weather comes, I will definitely be wearing my "Ref's Mom" jersey on the sidelines LOL!
Have a fabulous week everyone, and I look forward to seeing your creations in the gallery!
Challenge: Simon Says

What's In It?
Stamps: Get Together (Verve Stamps)
Paper: Lime Twist (My Mind's Eye), Black
Ink: Black
Accessories: Circle Nestabilties (Spellbinders), Twinkling H2Os, Black Half Pearls, Dimensionals