Welcome to our mid-August challenge! Loved this gorgeous photo to work from for this challenge and jumped at the chance to use some new PTI goodies. I have been wanting this gorgeous flower set for some time and finally got it as it has been sold out for some time.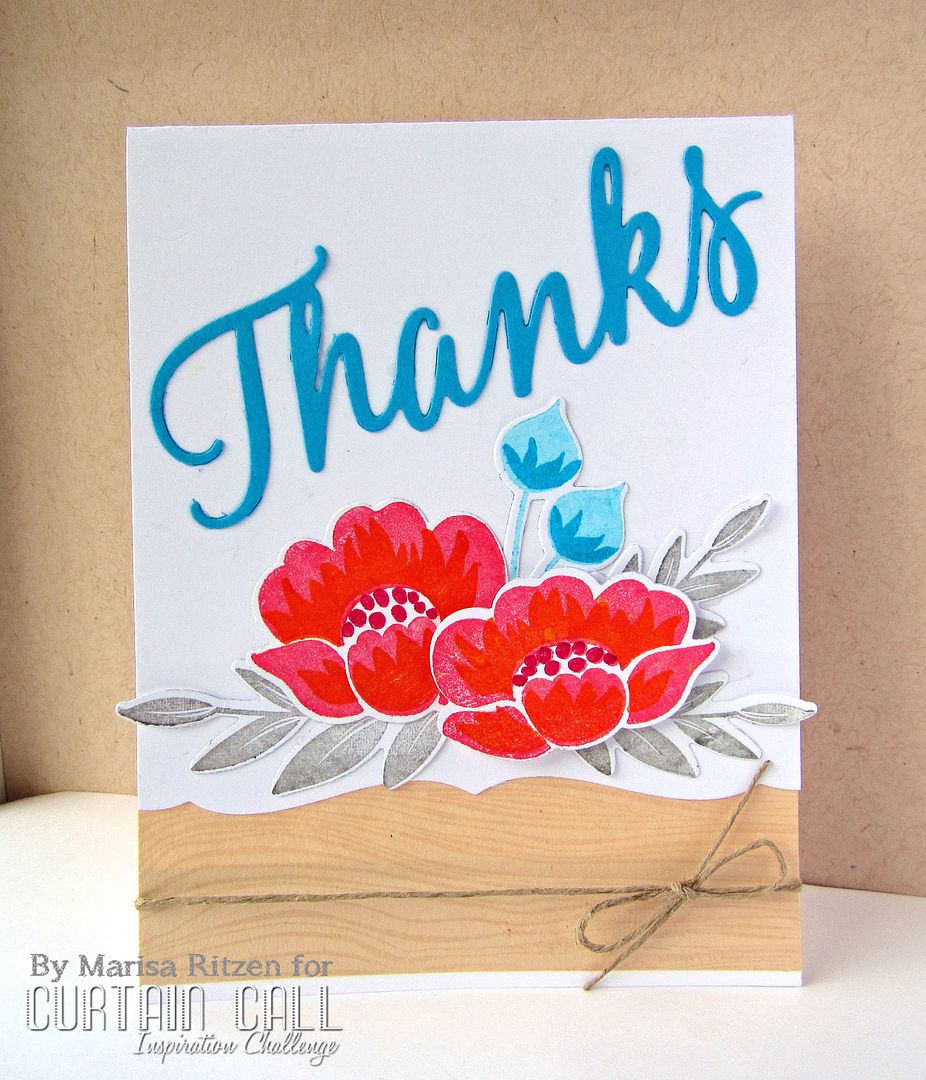 I basically mimicked the photo layout on my card. Started with the wood grain on the bottom, then the flowers, grey leaves for the sand, blue for the sea/sky and a touch of twine to help ground it. I am officially in love with this set!
HIBISCUS
Had a fun soccer weekend. My son volunteered to ref at a beach soccer tournament this past weekend as it is a fund raiser for a great cause. Was great fun to watch the games and I was on photo patrol to get pics of each ref in action. They played 5 a side with 15 minute halves so the games were just over 30 minutes long. Seven sand fields were used at once so lots of games going on, from little kids to competitive adult games. Playing in sand is definitely a work out!! Gorgeous weekend to boot so great fun was had by all, and a wonderful lesson for my son to learn to give back to a sport that has given him so much :)
Wishing you a wonderful week, and I look forward to seeing your creations in the gallery!


What's In It?
Stamps:
Gran's Garden (PTI)
Paper
: White, Caramel, Turquoise
Ink:
Going Grey, Taken with Teal, Only Orange, Pink Passion (Stampin' Up)
Accessories:
Thanks Word Die and Gran's Garden Dies (PTI), Labels 17, Twine, Dimensionals