I must admit the word "herb" and I do not get along!! I have very high sensitivities to oregano, basil, thyme, sage, rosemary and a few others so very thankful hubby loves to cook and improvise on things that can bring flavor :) However, I do love leaves and green and earthy colours, so that is what I focused on for my card.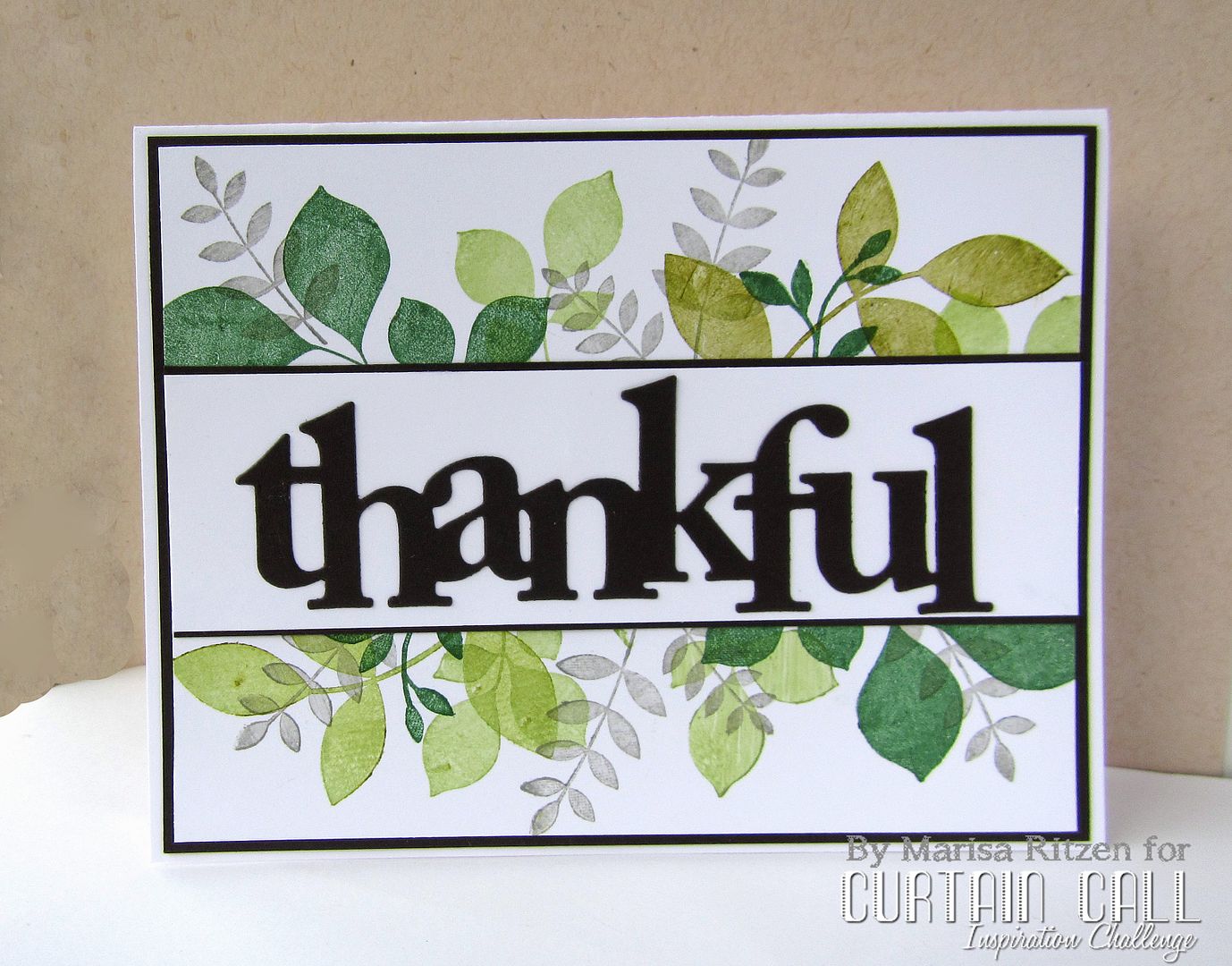 I have seen various cards on Pinterest with the sentiment framed by flowers, leaves and the like and loved them so I pulled out PTI's Turning A New Leaf set (love this set and haven't used it for some time so was good to ink it up!), three shades of green and a bit of grey to frame the sentiment panel which is brown as per the dirt (sorry it looks black in the photo). Nice and simple as I didn't have energy to do much more (lazy summer mode I think - grin).
HERB GARDEN
Hard to believe it is August already! Summer is flying by a bit too quickly!! We have had amazing weather, however, that in turn brings issues....the lack of rain is causing many fires in the interior and sadly some are losing their homes as a result. Hits close to home as my SIL's mom is on evacuation alert due to fires in her area! So thankful for those hard working fire fighters, smoke jumpers, helicopter pilots etc. for their endless days of fighting the advancement of the fires. Wish we could give them some of the 7 months of rain we got over the winter months right now!
Have a fabulous week and I look forward to seeing your creations in the gallery!


What's In It?
Stamps:
Turning a New Leaf (PTI)
Paper
: Early Espresso, White (Stampin' Up)
Ink:
Garden Green, Old Olive, Certainly Celery, Going Grey (Stampin' Up)
Accessories:
Word Die (PTI)