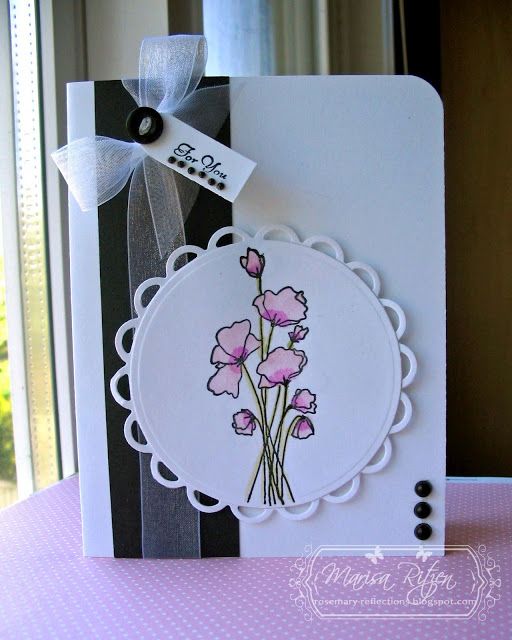 I am delighted to be a part of Jessica Knutsen's birthday blog hop. She is the owner of There She Goes Stamps, for whom I was a Trendi for three months last year. I loved working with her and her wonderful team. Her real birthday isn't for a few days, but since it lands right in the middle of the next TSG release, it's a crazy busy time for her and the team. Therefore, we are starting the celebrations early and giving her a birthday week :)
If you have come from
Lee Murphy's
blog you are right on track. If not, you can go to the list at the end of the post to start from the the beginning.
Deciding which TSG stamp to use was a no brainer. I just loooove this sweet pea image! I also happen to love sweet peas and can't wait to plant some in my garden so we can put some in a vase on our kitchen table and enjoy their sweet aroma.
Wishing you a wonderful birthday, Jessica!! May you be spoiled rotten on your day and may the year ahead bring the fulfillment of some of your heart's desires :)
Now it's time to hop on over to
Megan Lock's
blog.
What's In It?
Stamps: Sweet Peas (There She Goes Stamps)
Paper: Black and White
Ink: Black
Accessories: Lacy Circle and Circle Nesties, Twinkling H2Os, 5/8" Sheer White Ribbon, Button, Black Half Pearls, Glue Dot, Dimensionals