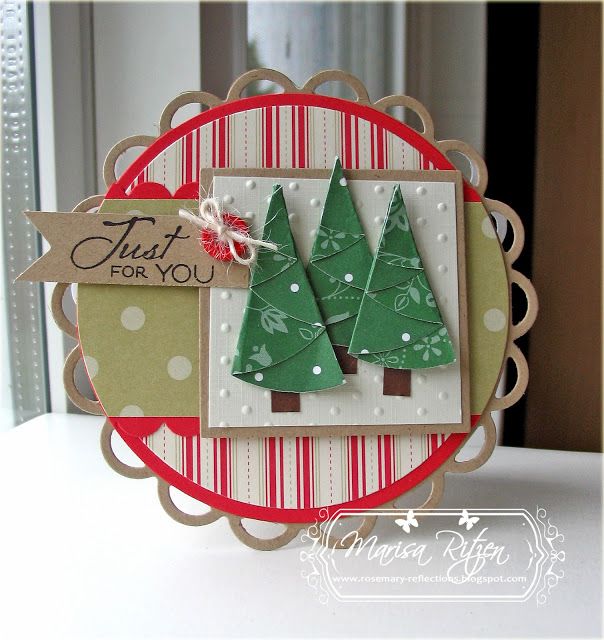 If you have followed my blog for any amount of time you know I just love making round cards. Therefore, when I saw this fabulous
Deconstructed Sketch
, I just had to play along :)
I'm still in love with making folded trees, and this time round, I found some double sided designer paper that worked perfectly for what I needed. A nice little trio was created and became the focal panel of the card. Again, the tutorial for these can be found
here
. They are quick and easy and loads of fun to make. Worth giving them a try. Was even thinking of showing my kids how to make them so they can put them on their teacher's Christmas cards.
Doing a happy dance because today is Friday and it has been a very long week... Good news is, there is Verve release party tonite and that is a great way to start the weekend. If you want to join in on the fun, here is the link to the party forum on SCS.
Have a great weekend, everyone, and I'll be back later tonite, or tomorrow morning depending on which time zone you are in, with my Just Us Girls card.
Bye for now :)
What's In It?
S

tamps: Glad Tidings (Verve)
Paper:
DSP (SU)

, Kraft, Real Red, Cream
Ink: Blac
k
Accessories: Lacy Circle and Circle Nesties, Scalloped Border Punch (Stampin' Up), Swiss Dots Embossing Folder, (Provo) Button, Twine, Glue Dots, Dim

ensionals