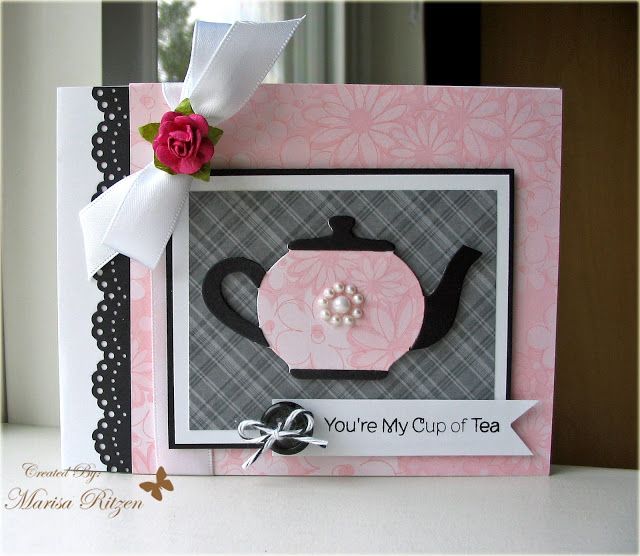 I have only played along with the weekly
Waltzing Mouse
sketches once so thought I would give it another try as I liked this week's sketch.
My MFT Always Time for Tea set was still sitting out on my desk (thanks again Vickie!!), so I decided to use it as the tea pot worked wonderfully with this sketch.
The papers are retired Stampin' Up DSPs, and since I was thinking of "High Tea" at the Empress Hotel in Victoria while making this card, out came my Martha Stewart doily punch.
The Empress Hotel is such a beautiful, historical landmark! If you are ever in Victoria, British Columbia it is well worth shelling out the big bucks just to be able to walk through the ornate lobby and enjoy High Tea in the gorgeous tea room. Mind you, I'm pretty sure my black and pink tea pot would not make the tea room cut as it is a bit out there for High Tea LOL!
I'm a day behind due to the short week as I keep thinking it's yesterday! Lots to get done so gotta run. Wishing you a great day!
What's In It?
Stamps: Time
for Tea (My Favorite Things)
Paper:
Stampin
' Up DSP, Black
Ink:
Black
Accessories:
Doily Border Punch (Martha Stewart), Tea Pot Die (My Favorite Things), 5/8" White Satin Ribbon, Paper Rose (Recollections), But

to

n,

Twine, Glue Dot, Dimensionals