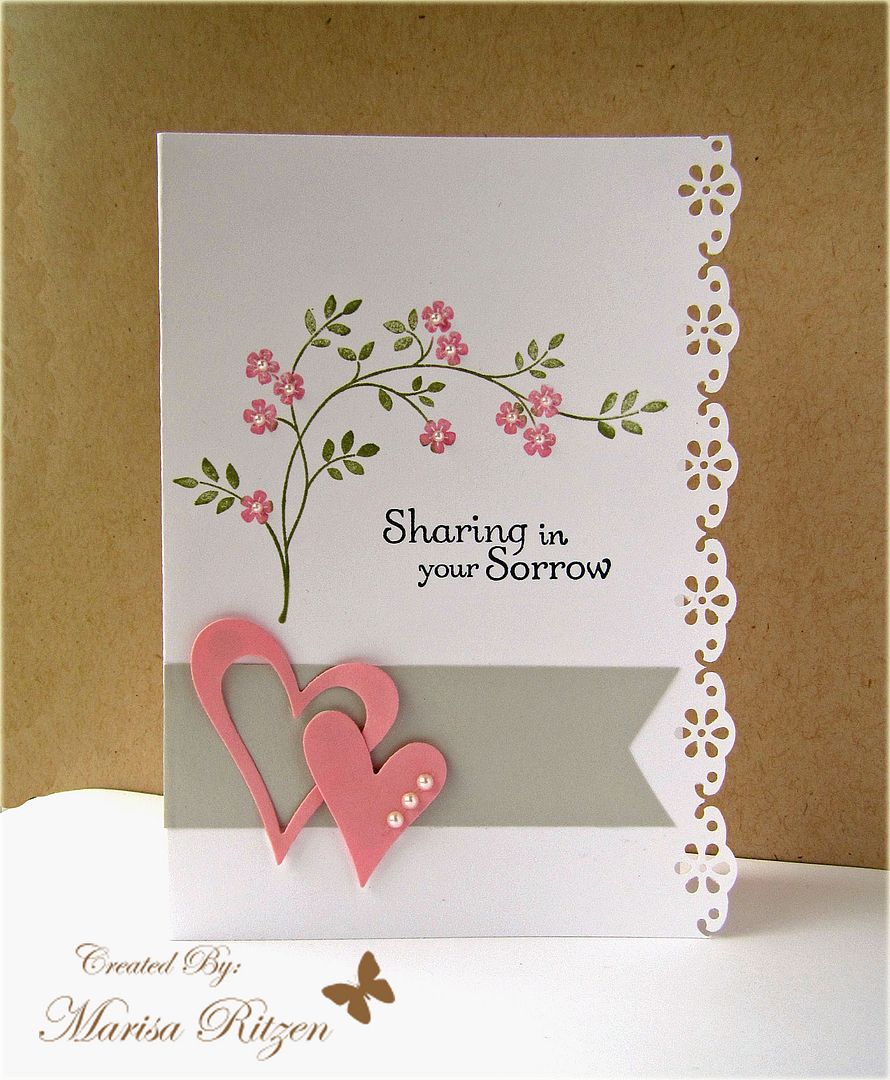 I was in need of a sympathy card for my wonderful blogging friend,
Carol
, who recently lost her father. It broke my heart to hear that he passed on their 56th wedding anniversary...
Pretty sure Canada Post has not delivered this yet, so you may be getting a sneak peek at your card, Carol. So wish I could deliver this to you in person, along with a huge hug - darn Rockies! High hopes that one day I will be able to give you that hug in person!
I adore Stampin' Up's Thoughts and Prayers set. The vine and tree image are right up my alley and the sentiments are fabulous! The only down side to the images is the challenge of inking them by hand using my ink spots -- but it is definitely worth the battle!
I kept things simple for mailing purposes, but went a bit unconventional with the double hearts. At first glace it looks more like a wedding card, but my thought process behind using the hearts was their representing my sharing in Carol's sorrow of her losing her dad, or the hearts representing Carol and her mom sharing in their sorrow of having lost a father and a husband. A punched border down the side added some softness and some half pearls a bit of texture.
What's In It?
Stamps: Thoughts and Prayers (Stampin' Up)
Paper:
Pretty in Pink, Going Grey (Stampin' Up)
Ink:
Pretty in Pink, Mellow Moss, Black (Stampin' Up)
Accessories:
Heart Die (The Cat's Pajamas), Border Punch (Martha Stewart), White Half Pearls, Dimensionals