Welcome back to Day 2 of Verve's October 2015 Spotlight Hops!
The Verve Divas are back for another day of spotlighting the new release! It's release day and everything you've seen spotlighted yesterday and today is available to order in the Verve store!
Due to manufacturing delays the
Good Work
set is available as a pre-order only. The
Just Breathe
set has limited quantities with more on the way very soon. Stay tuned next week on the
Verve Blog
for four days of spotlights from some very special Guest Divas, then we'll wrap things up with a Release in Review Hop next Friday!
Today's spotlight is shining on the
Good Work
set, coordinating
Good Work Flower Die Set
and the
Psalm 150:6
plain jane. Also releasing today is our beautiful
Frosted Snowfall Sequin Mix
.
If you have come here from
Charmaine's
blog you are right on track. If you just happened upon the Hop, today's hop list is a bit lower down or you can head over to
Verve Blog
for the full Hop List.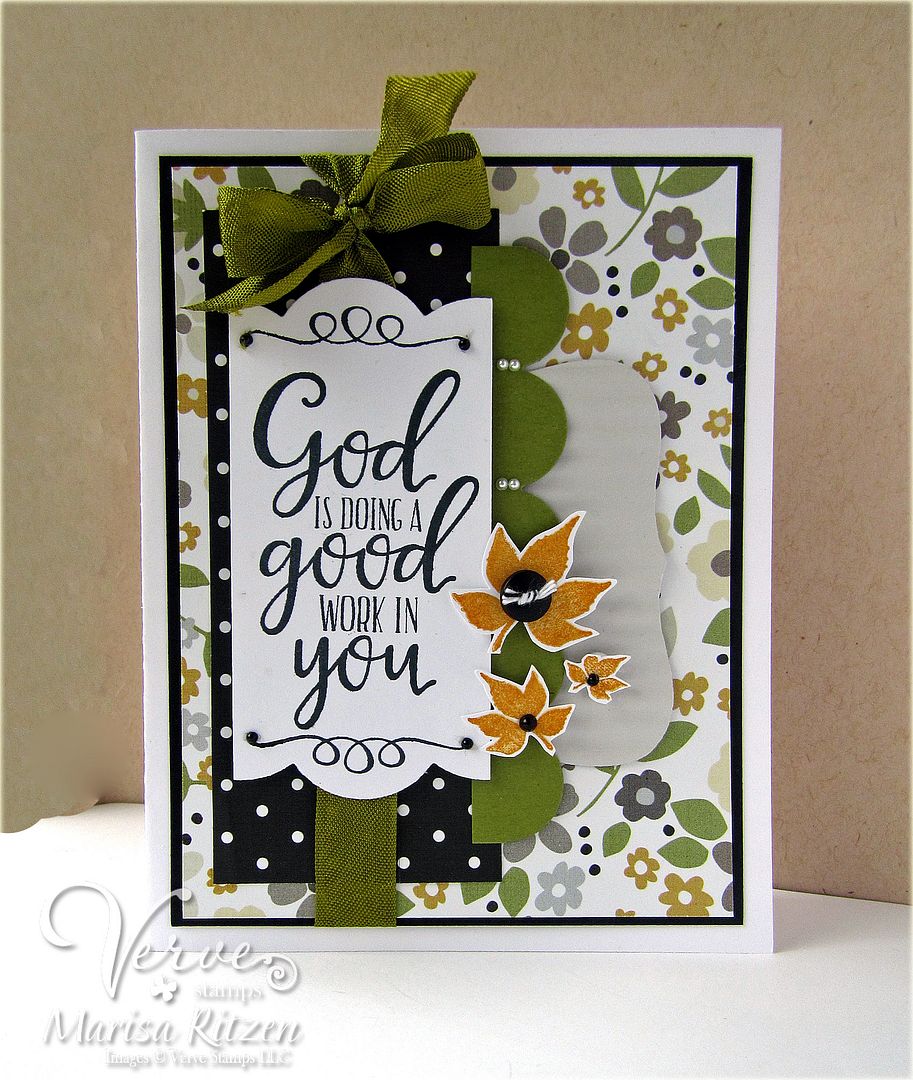 Absolutely
LOVE
the verses in
Good Work
!! Squeee!!! Will be using them a
ton
as they are such powerful and life breathing verses. I chose to showcase this fabulous sentiment on my cared because it mirrors my life verse of Philippians 1:6 -- "for I am confident in this very thing, that He who has began a good work in you will complete it until the day of Christ Jesus".
Such joy and freedom in knowing I am a work in progress :) Pulled out some of my hoarded Simple Stories paper for this card as I just adore this pattern and colour combination, created a little tag for the sentiment, added a few leaves for a punch of colour and a bit of yummy olive seam binding ribbon from
Spring Fling
. Can't wait to give this to my daughter as a little pick me surprise along with her favorite Starbucks drink.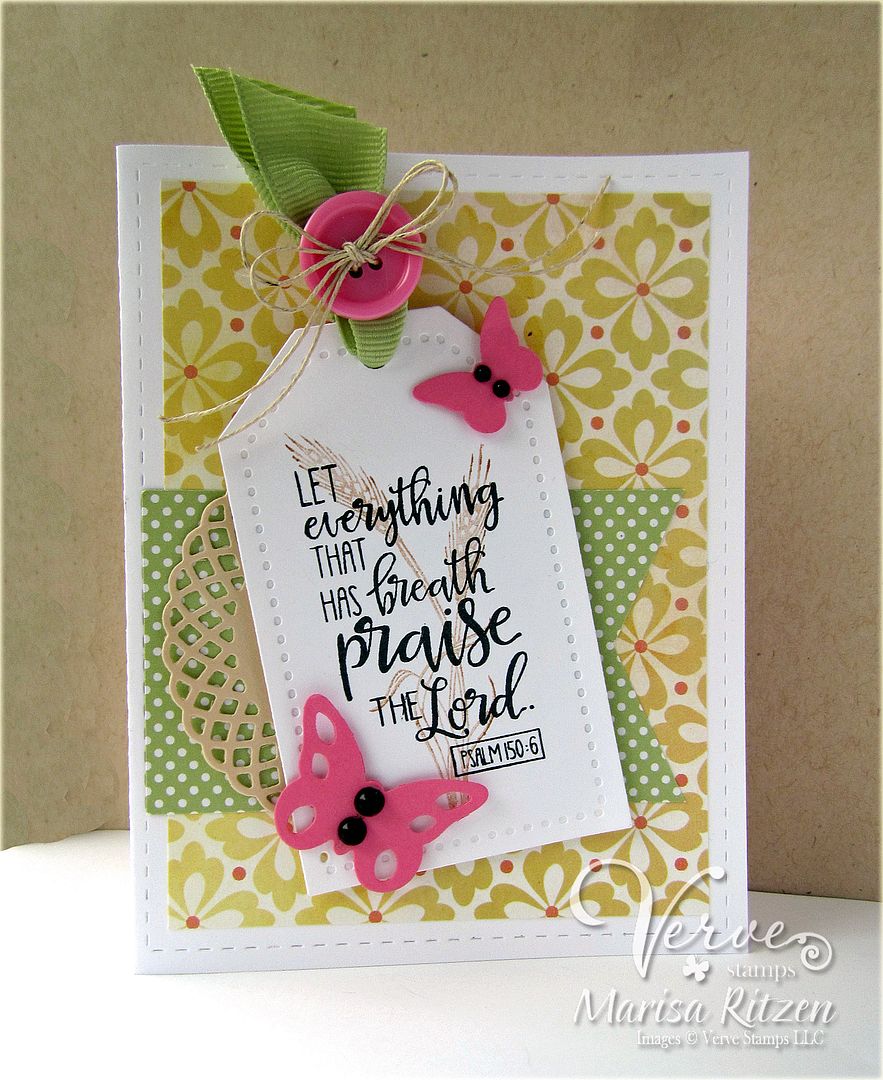 For my second card I used the new
Psalm 150:6 Plain Jane
. Another fabulous verse indeed :) A mix of Basic Grey and American Craft papers created the base of the card. Used a tag for the verse and over stamped it with the wheat image from
Good Work
. Added a few butterflies as the papers reminded me of spring.
Want to win some shiny new Verve?
We'll be picking a random commenter on one of the hop spots below to win today's featured products! So be sure to leave a little comment on all the blogs below to increase your chances! Check out the
Verve Blog
today for a little more about our new products and all the prize info and deadlines!
Time to head on over to
Stacey's
blog to see her wonderful creation for today's hop.
What's In It?
First Card:
Stamps: Good Work (Verve Stamps)
Paper: The Story of Us (Simple Stories), Old Olive, Going Grey (Stampin' Up)
Ink: Black, More Mustard (Stampin' Up)
Accessories: Labels 8 Nestabilities (Spellbinders), Medium Scalloped Die and Edger Die (PTI), Crimper (Fiskars), 5/8" Spring Fling Olive Seambinding (Verve Stamps), Black and White Half Pearls (Michael's), Button, Twine, Glue Dot, Dimensionals
Second Card:
Stamps: Psalm 150:6 Plain Jane, Good Work (Verve Stamps)
Paper: Procelain (Basic Grey), Letterbox (American Craft), Creamy Caramel, Rose Romance (Stampin' Up)
Ink: Black, Creamy Caramel (Stampin' Up)
Accessories: Stitched Rectangle Dies (Lil' Inkers), Label and Doily Dies (PTI), Butterfly Die (My Favorite Things), 1" Green Grosgrain Ribbon (Michael's), Button, Twine, Black Half Pearls (Michael's), Dimensionals