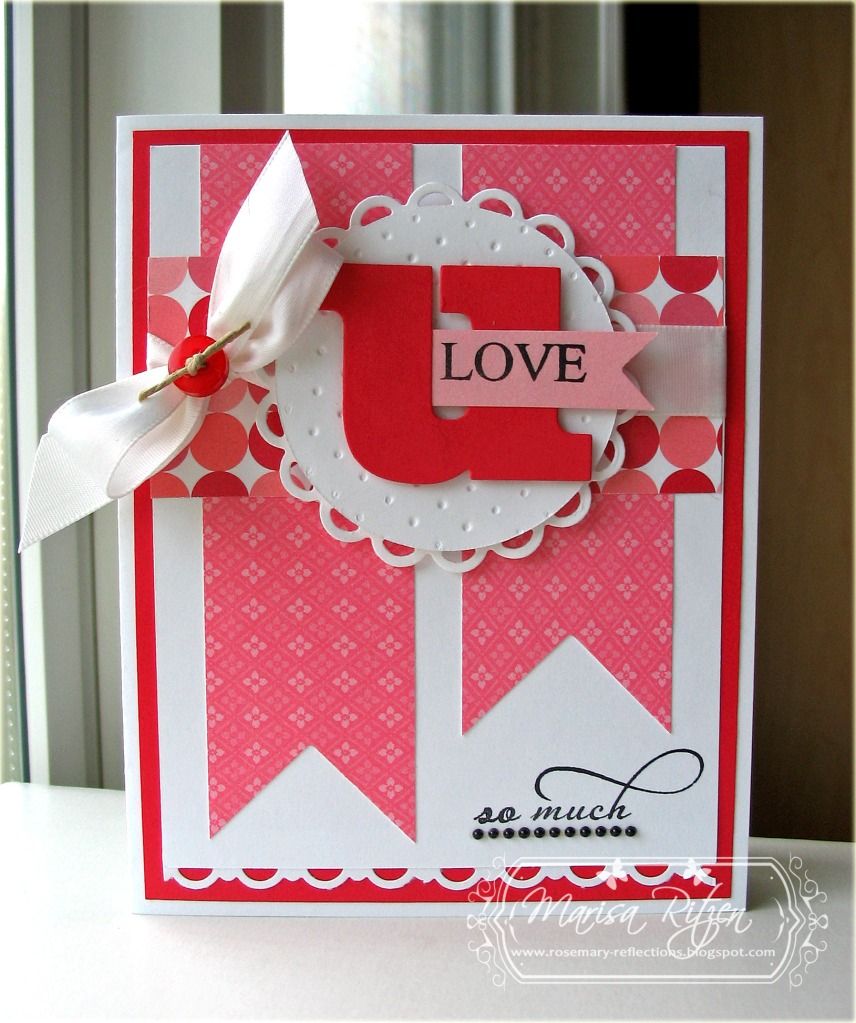 Today's Just us Girl's challenge is brought to us by
Lynn
and she chose a technique I use all the time: embossing. A nice easy challenge for this busy time of year - thank you Lynn!! I tossed in the added bonus of no snowflakes wink, wink.
Loved my first card, but after I had it all glued together, the stark realization that I had totally forgotten to add any embossing hit me- ugh! Ever do that?! So...you got to see that card on Thursday, and I had to go back to the drawing board LOL! Needless to say, I had a big sticky note sitting right in front of me so I wouldn't forget a second time!
My original plan was to emboss the large, white, background panel. However, it just wasn't working with the card (from my perspective anyway) so I embossed the circle and promptly proceeded to flip it over and use the debossed side. There was just something working against me on this challenge I tell you LOL!
At least this wonderful
Waltzing Mouse
sketch didn't give me any grief! I combined it with this week's
Hand Stamped Sentiments
challenge to make a monochromatic card. Had great fun pulling out my beloved Verve "U" die out again. Love that die! A little foreshadowing here...wink, wink!
For some inspiration to get you going, just hop on over to the
Just Us Girls
blog, and check out what the Design Team
have created. Then put your creative genes to work and add your card/project to the challenge post on the JUGS
blog for the chance to be selected as Chick of the Week.
Hope your Christmas preparations are well under way. Off to my son's soccer game today (fingers crossed for no rain), doing some baking with my daughter, and then trying to figure out how to replace a string of lights that burned out on my Christmas tree without having to totally remove all the decorations in order to do it!! Wish me luck!!
What's In It?
Stamps: Text Notes, You and I (Verve)
Paper: Real Red, Pretty in Pink, SU DSP
Ink: Black
Accessories: Lacy Circle and Circle Nesties, Swiss Dots Embossing Folder, "U" Die (A Cut Above By Verve) 5/8" White Satin Ribbon, Red Button, Twine, Glue Dots, Dimensionals