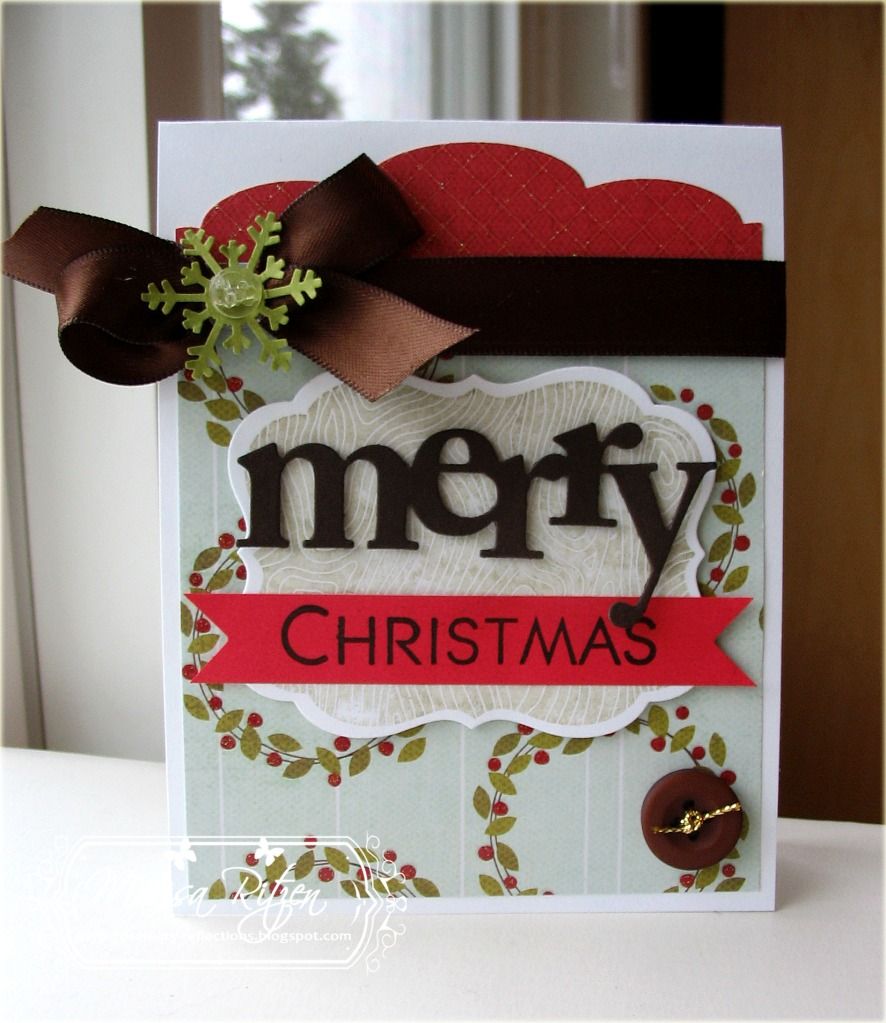 What can I say....I was on my way to wrap my "merry" die after sneaking into it for Tuesday's card and it began to call my name...
loudly
...luring me to use it just one more time before it got wrapped...forcing my eyes to rest upon the Early Espresso paper that was sitting by my Cuttlebug....and just the right size for the die....so in a moment of weakness...I caved. Oh the shame of it - well, not really LOL! Just "had" to use it one more time and this time it IS securely wrapped with lots of tape around the edges so I can't get into it again. Important note to self: do
not
order Christmas stamping supplies as a Christmas gift!
That being said, I was thrilled to use this edger die which hasn't seen much love. It is such a nice "topper" for a card. The poor little cardinals in the wreaths on the paper got covered up as they are scattered throughout and I couldn't cut a piece of the paper to include one that was visible. You'll just have to trust me that they are there.
Had an issue with the "y" in "merry" hanging into "Christmas" but there was no way around it. If the two sentiments were further apart they were not balanced. So, artistic license took front seat to the overlap issue. Hope the recipient sees it the same way.
School is winding down and the kids are winding up, especially my son. He is my "lover of life" and will soon be turning into and overly excited, Energizer Bunny and driving us all nuts LOL! His joy is contagious thought, and I love him for it :)
What's In It?
Stamps: Wonderful Words Holiday and Modern Wood Mats (PTI)
Paper: I Believe (SEI), Real Red
Ink: Black, Sahara Sand
Accessories: Edger and Mat Dies (PTI), 5/8" Brown Satin Ribbon, Snowflake Punch (Martha Stewart), Buttons, Gold Twine, Glue Dots, Dimensionals