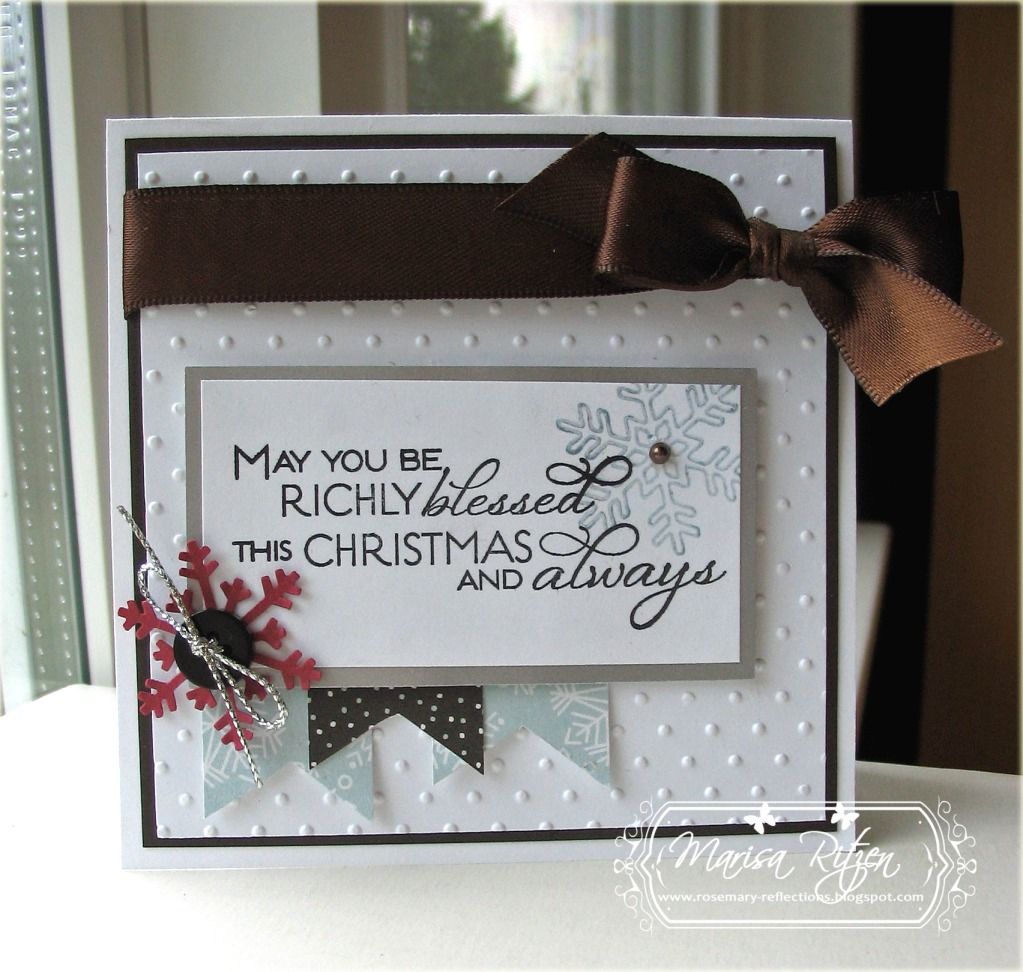 Had this sketch tucked away in my sketch file and decided to pull it out and play with it today. Think it is more of a scrap booking sketch, but I thought it would translate into a fun layout for a card. I don't recall the site I got it from, so if anyone knows what the letters MDSM stand for, let me know so I can create a link.
This Kris Kringle SEI paper pack is getting a work out LOL! Mind you, today I am using up some scraps I had as they were perfect for the banners on the sketch. I kept things nice and simple and added a pop of colour with the burgundy snowflake. Was great fun using the Verve snowflake too! Hope Julee creates matching dies for these!
Love this sentiment! It captures the depth of how richly blessed I feel when I reflect upon and celebrate Christmas. The impact of the blessing received and prophecies fulfilled bring great joy to my heart and fill it to overflowing in such a way that nothing on my "wish/want list" compares. It is indeed a joy I carry and am blessed with throughout the year.
Hoping you feel richly blessed too!
What's In It?
Stamps: Merry and Bright, Richly Blessed (Verve)
Paper: Kris Kringle (SEI), Early Espresso, Silver, Burgundy
Ink: Black, Bordering Blue
Accessories: Swiss Dots Embossing Folder, 5/8" Brown Satin Ribbon, Snowflake Punch (Martha Stewart), Button, Silver Twine, Brown Half Pearls, Glue Dots, Dimensionals