* This is my third post of the day

!

If you are looking for my Mojo Monday post or this mon

th's Diva Dare post, please see my two previous posts

*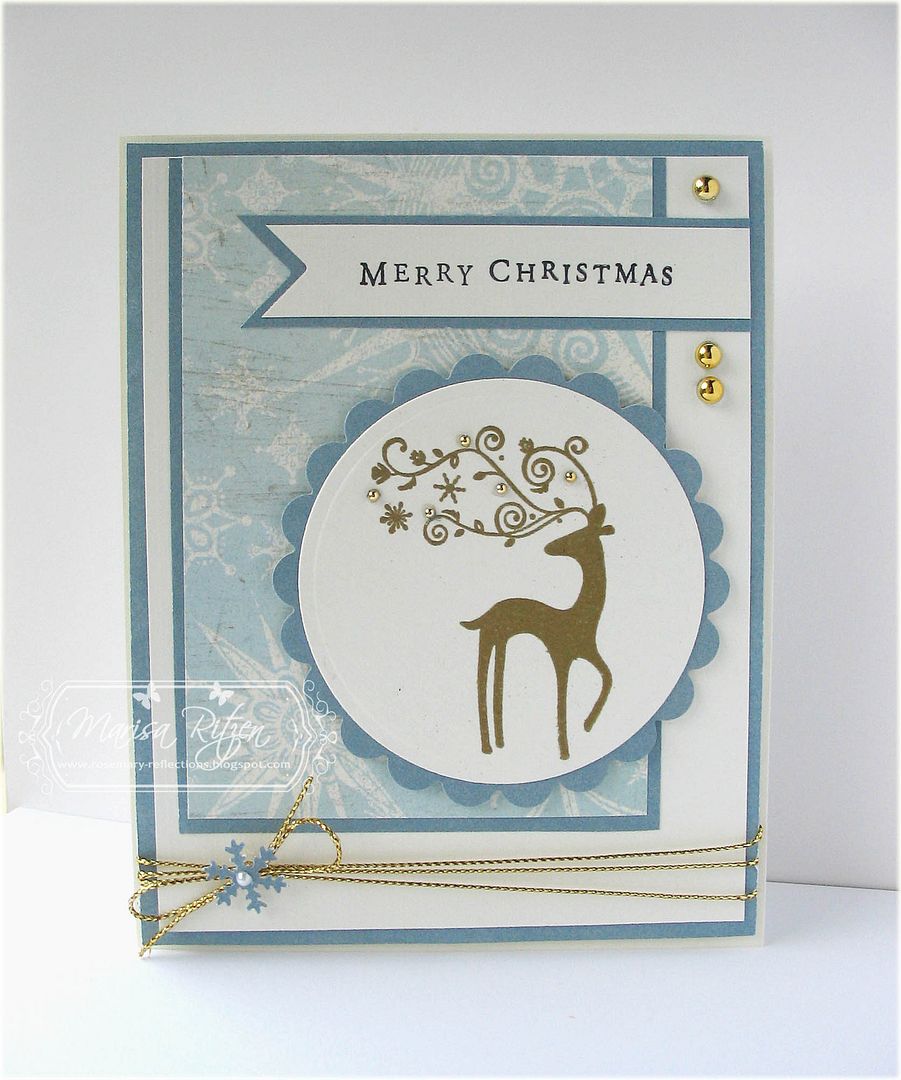 This week's
Merry Monday
sketch is another wonderful sketch to work with as the possibilities with the circle element are endless!
I decided to pull out Stampin' Up's Dasher - love this reindeer image! I embossed him in gold and added some gold, half pearls to a few of the dots in the antler design for a bit of dimension.
The paper is a piece I have been hoarding for some time from a Costco pack I got a few years back. Today was the perfect day to bring it out again. The card needed a little something so I added some gold twine with a snowflake in the middle, and Dasher is totally ready to travel to someone's home this Christmas :)
The rest of the Merry Monday Crew have fabulous samples of this week's sketch. Below is a link to each of their blogs.
Thanks for stopping by and have a fabulous day!!