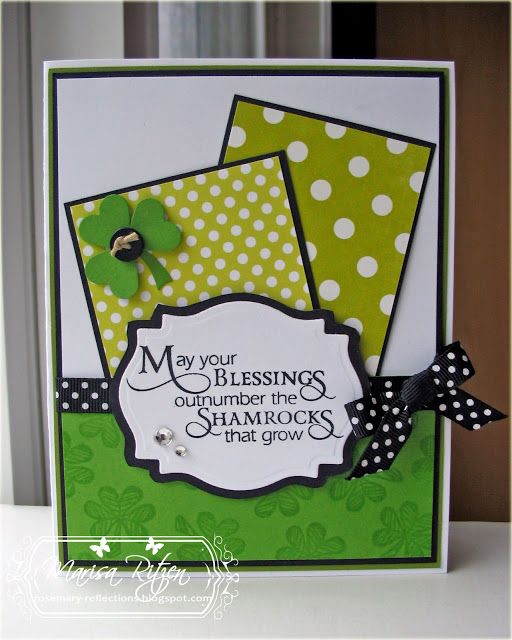 This week's
Mojo Monday
sketch didn't make Marisa very happy....grrrr!!! I am actually fairly comfortable with one skewed panel on a sketch (fairly being the operative word), but when there are two skewed panels on a sketch I go into a tail spin.
This sketch is also testing my blogging relationship with its creator,
Debbie
. Lucky for her/me/us I love Verve too much too pass up an opportunity to win some, otherwise, I'm sure I would have passed on it. So, this one is for you Debbie! I'll send you the psych bill later LOL!
Took the opportunity to ink up my new Verve set
Lucky You
and make a St. Patrick's Day card. Bonus is the fact I looove the colour green and have several Irish friends this card can be sent to. Not expecting the set to bring me winning luck, but stranger things have happened!
Off to go watch my son's soccer game and then home to have a relaxing rest to the day in an attempt to get us all healthy again.
What's In It?
S
tamps: Lucky You (Verve)
Paper: Dots and Stripes (Echo Park), Happy Go Lucky (Pebbles ), Wild Wassabi, Black
Ink: Black, VersaMark
Accessories: Labels 18 Nestie, Marvy Heart Punch, Ribbon, Button, Glue Dots, Dimensionals