On to part two of our trip to Hawaii.
Here we are posing at the base of Diamond Head after we hiked to the top. It was a good thing we went early in the morning as it was getting pretty hot by the time we got to the bottom.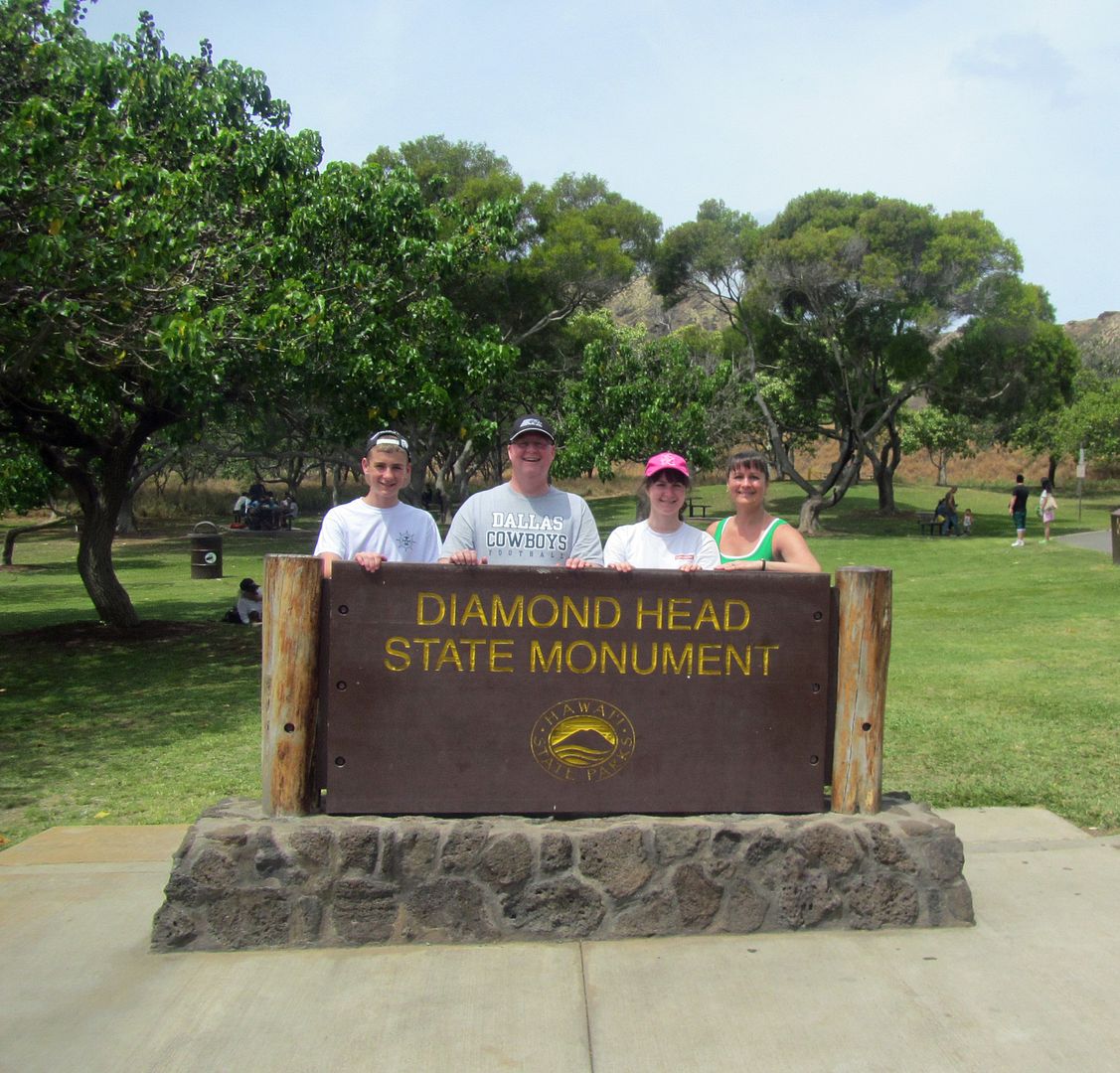 Here is a photo of the trail up the mountain. Not the nicest scenery as it was really dry.
But the hike was worth the view from the top! The beach you see in the photo in front of the tall buildings is Waikiki Beach.
Had to include this photo as I grew up in the tropics with tons of bougainvillea bushes around so this brought back many memories - along with many of the other flowers and greenery we saw.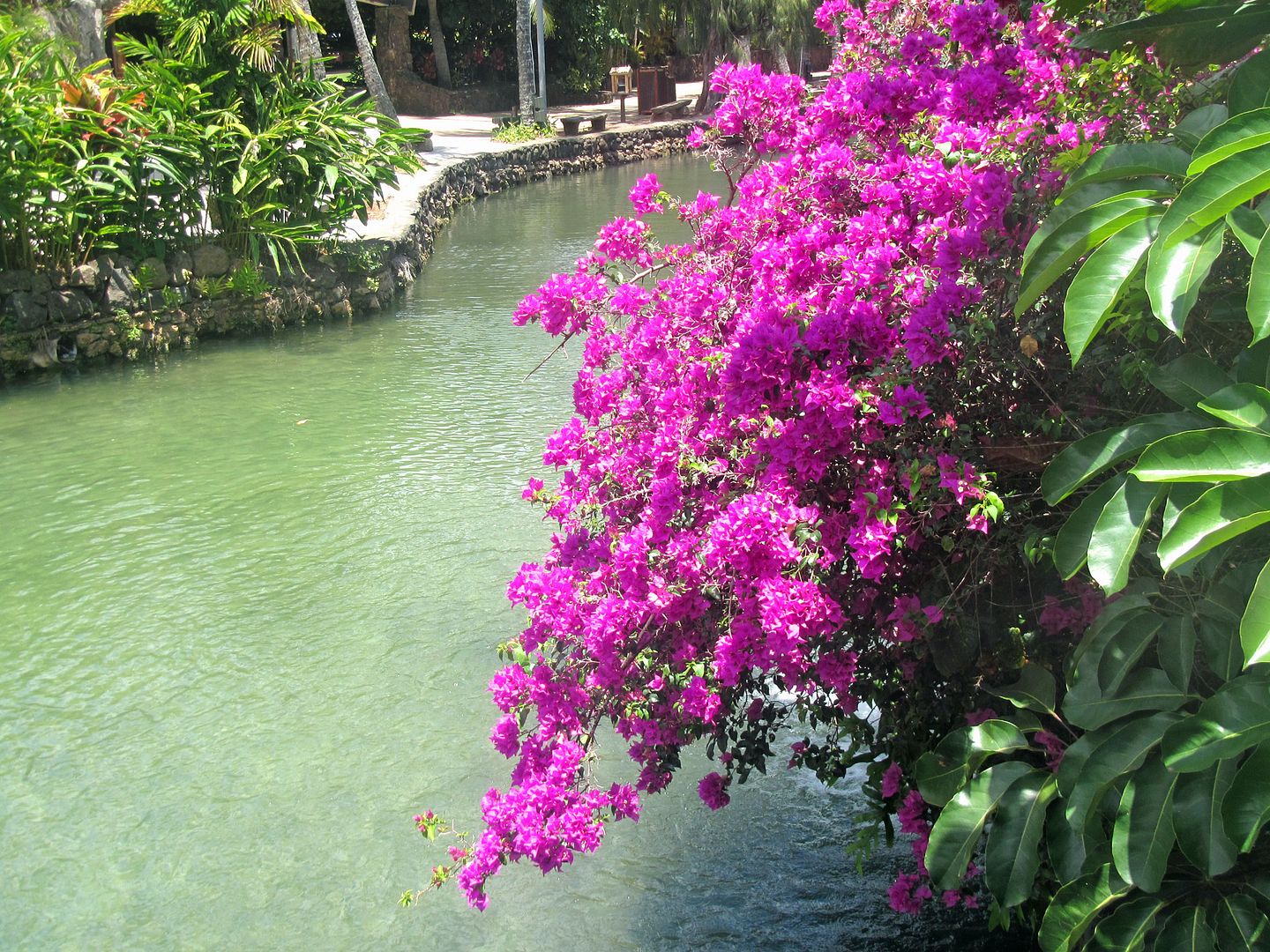 We went to the Polynesian Cultural Center and it was amazing!!! Worth. Every. Penny. Unfortunately my daughter got heat stroke the day before so we couldn't do the night time luau, but if we ever make it back to Oahu, it will be the first things we do! They have six main "acts" for the various Polynesian Islands (as well as crafts you could do but we ran out of time to do) and 80% of the actors and people working there are from the BYU University right next door. This "actor" was my favorite as he was hilarious and quite the brat! He showed us how to weave a bowl from a palm frond. By the way, the body art is spray on - I asked LOL!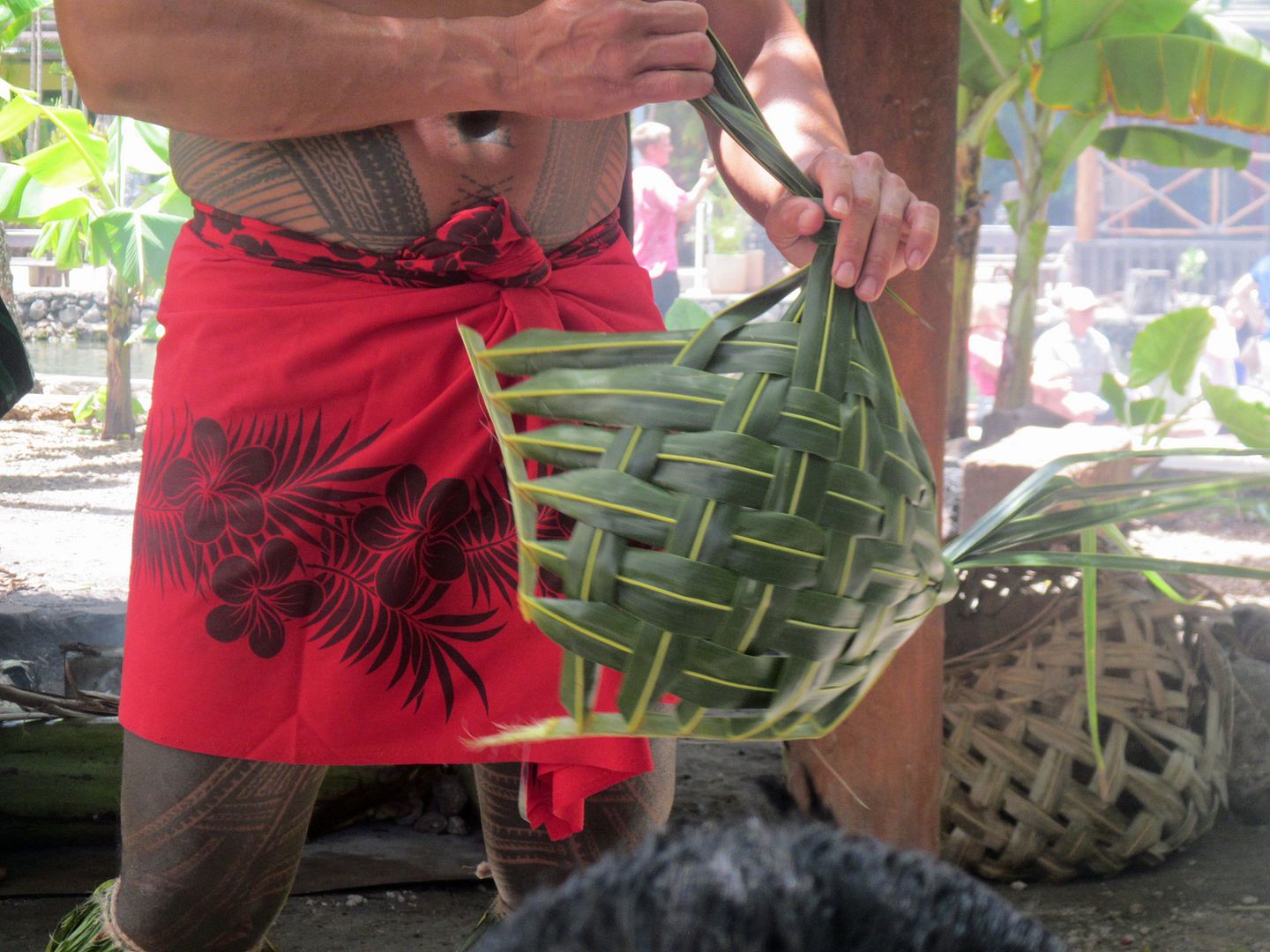 Posing with the "mock wedding" actors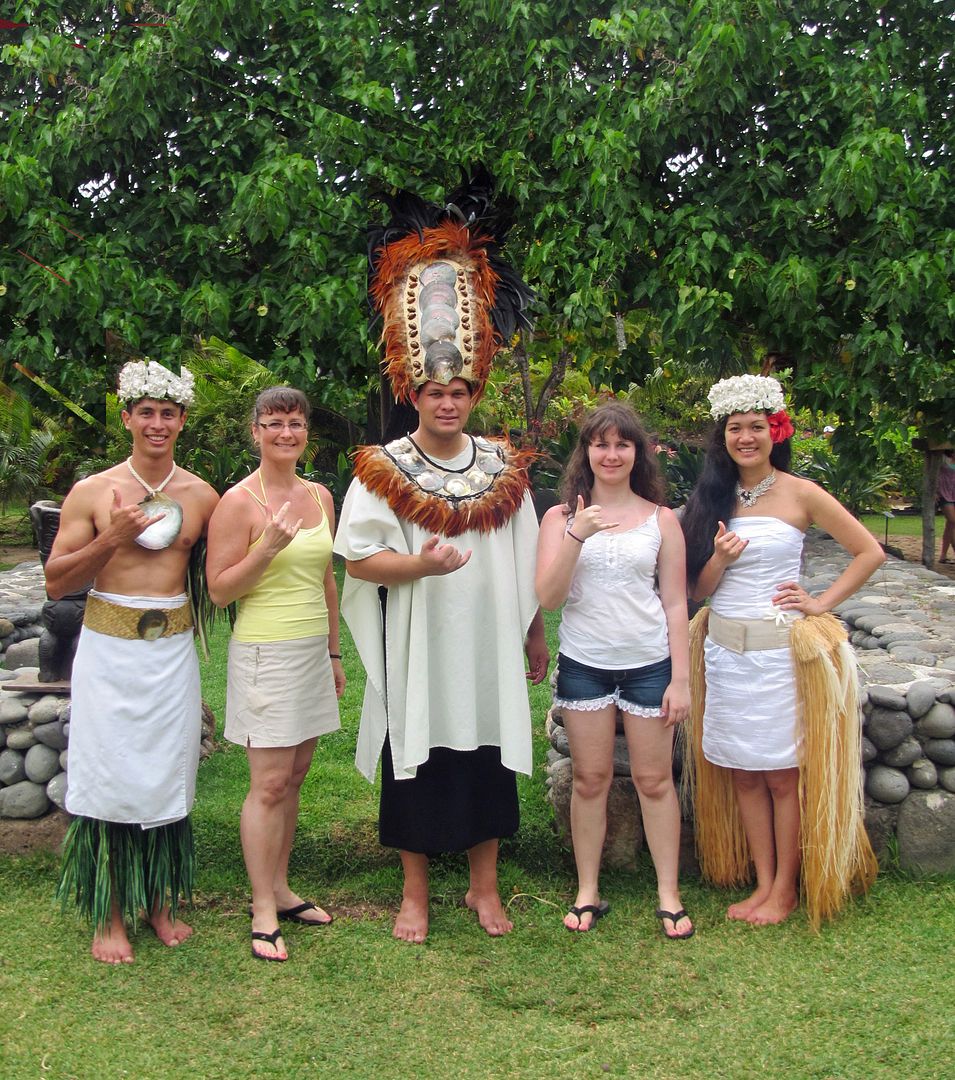 This guy actually climbed up the coconut tree and it was a loooong way up!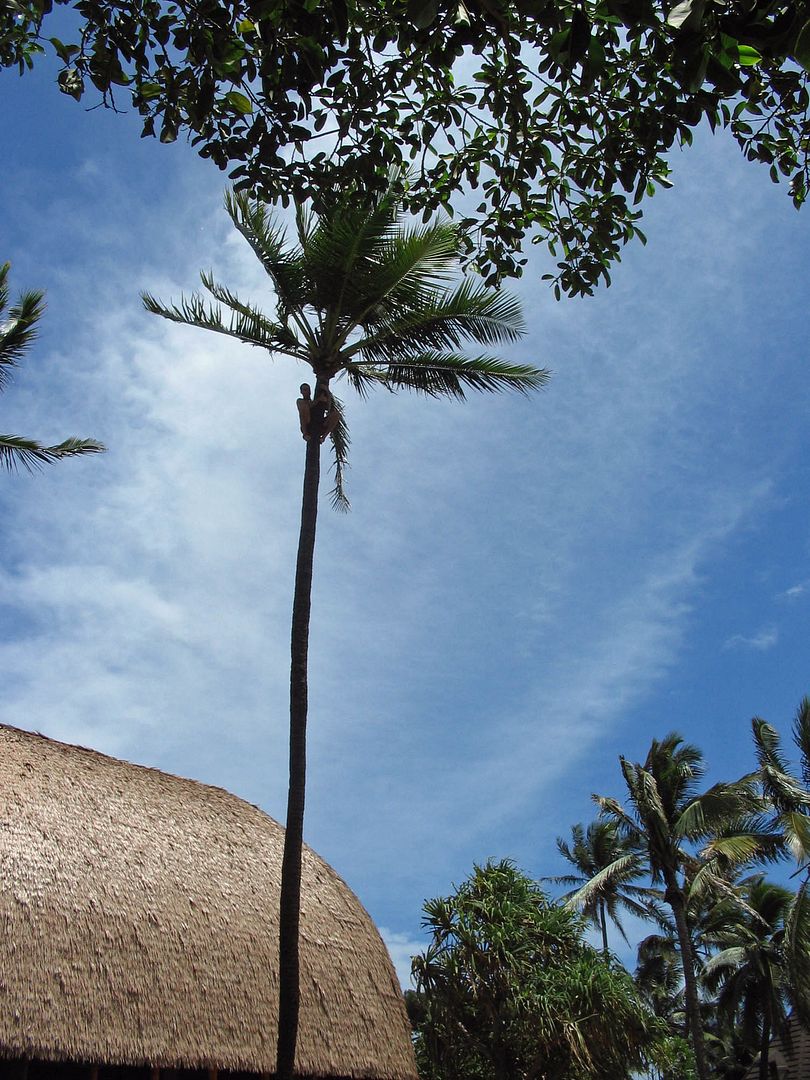 Me and my native Fijian buddies :)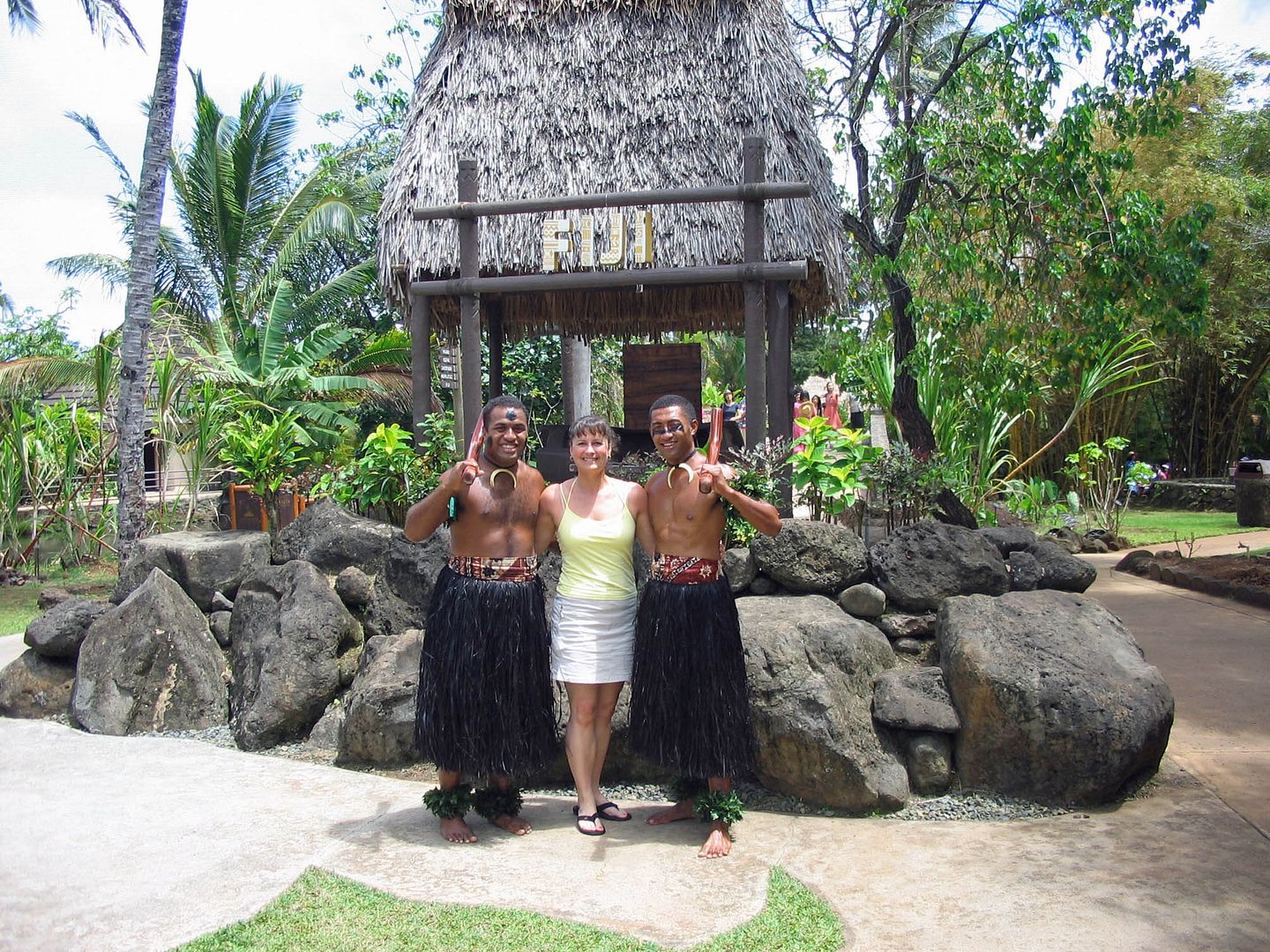 Here is my lover of life again. Always having fun and making me laugh.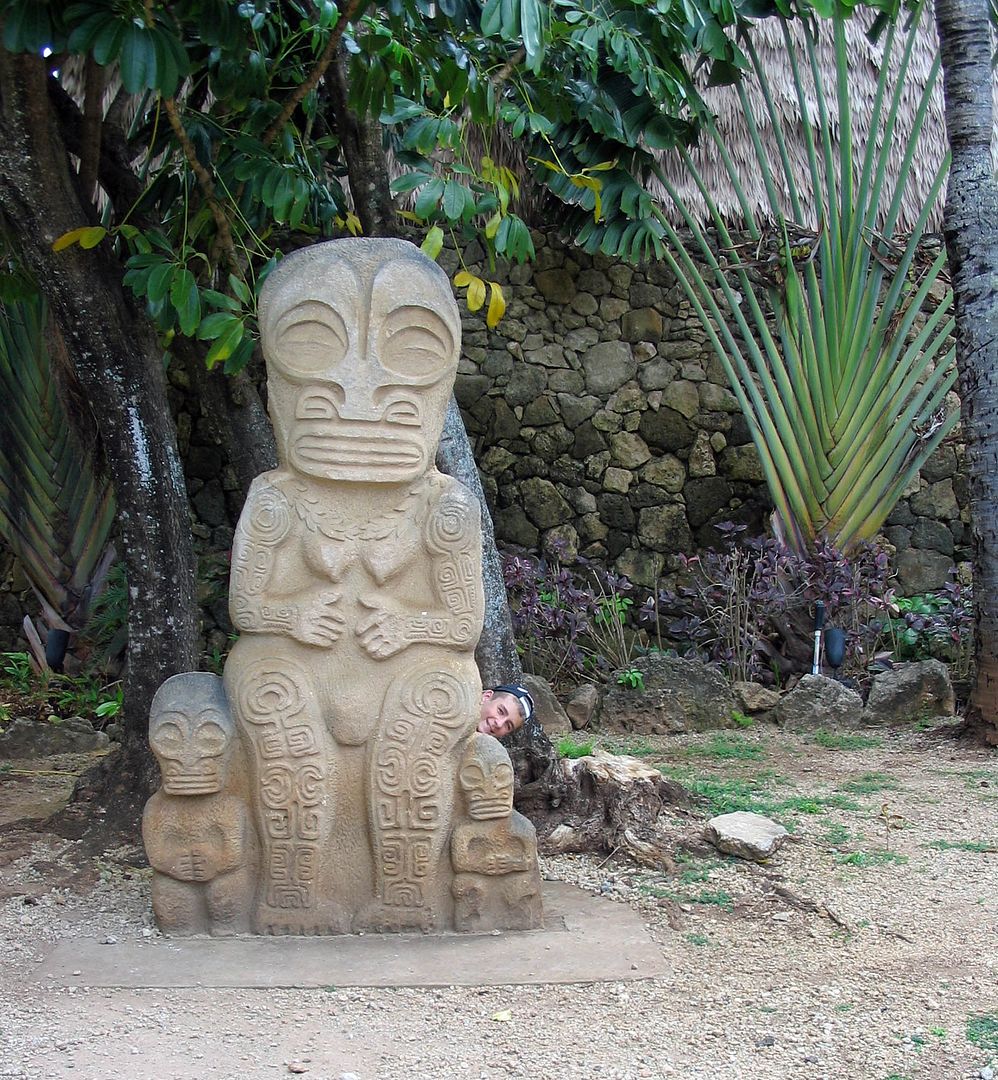 They had a great boat parade, with each Island having their own boat and dancers. All sorts of dancing and movement on those boats. This is just one of the six, but I loved how the skirts were swaying from their amazing, hip swaying action.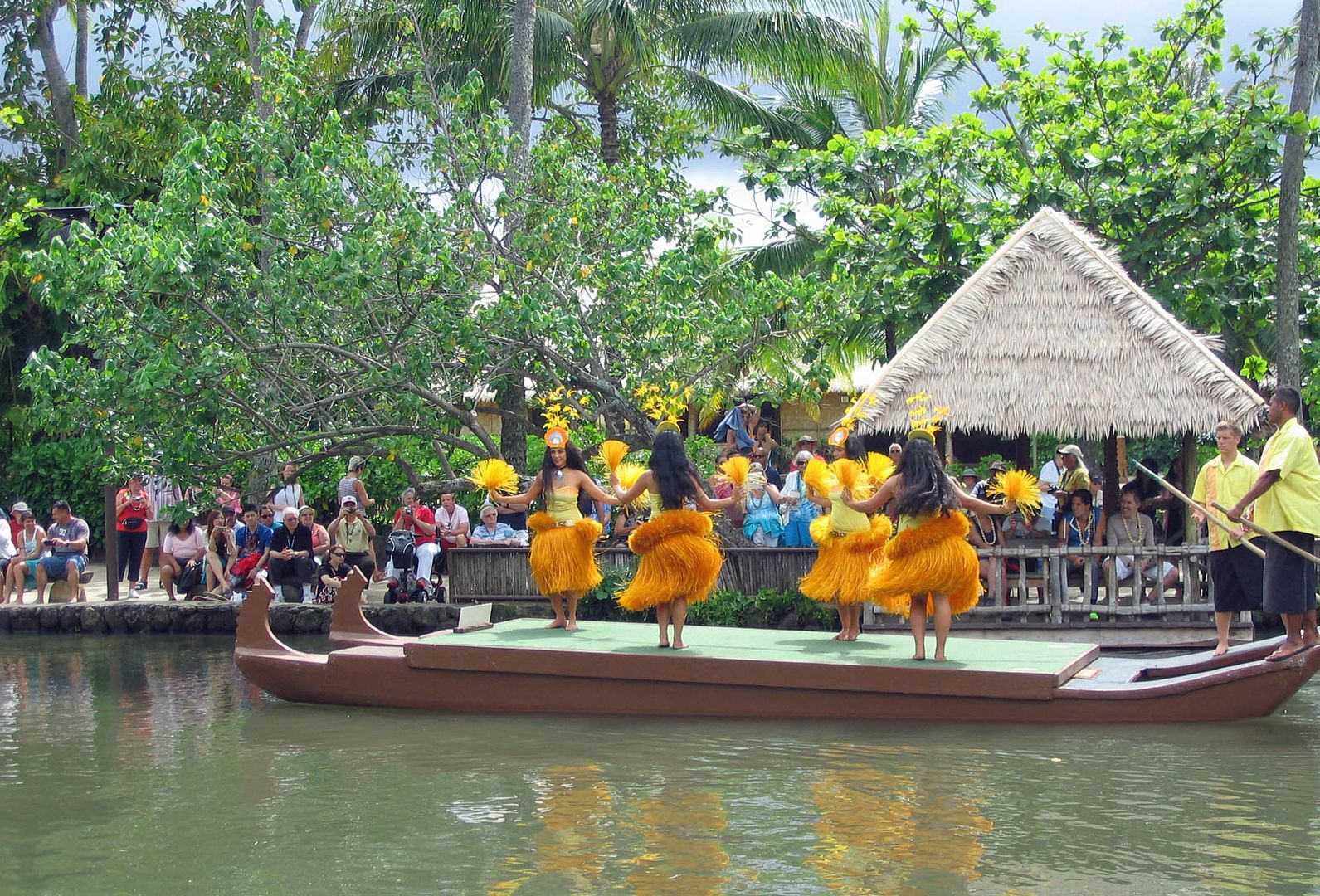 Back tomorrow with the final Hawaii post.