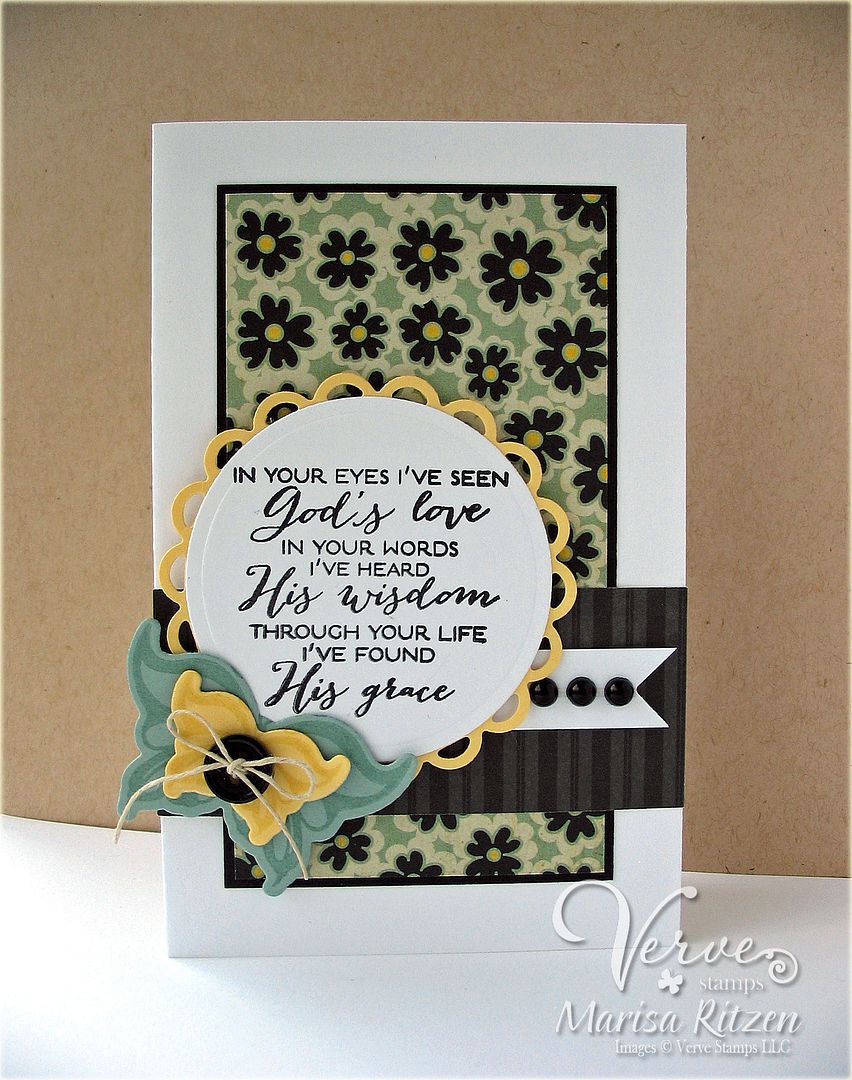 Oh how I love making these tall and skinny cards, and this week's sketch by Julee is another wonderful one.
I can't get enough of the newly released
Be Blessed
set by Verve released this past Friday - it's my favorite set from the release in case you haven't noticed LOL! Love this fabulous sentiment, one that is sure to touch the life of whoever you give it too :)
Adore this Gerber Daisy paper from Fancy Pants' paper series called It's The Little Things. I paired it with a lot of white space on my card as well as a stacked butterfly using the
All Aflutter
dies and matching images from
Blue Skies
.
All the challenge details are over on the
Mojo Monday
blog and you can also view all the wonderful Mojo Makers samples. Should you wish more details on the Mojo Maker's cards, you can also visit their individual blogs noted below.
Hard to believe this is the last week in May and the kids will be out of school in under a month - meeep!! I'm not as prepared as I normally am with activities/classes planned out as my kids are now older and what used to work doesn't any longer. They've passed all their swimming lesson levels and since they aren't interested in pursuing life guarding courses, we have a very big hole to fill - like a month! Better get cracking or it will be a very, long summer for all of us LOL!
Have a fabulous day and hope you can contribute to this week's tall and skinny gallery over on the Mojo
Monday blog.
Challenges: The Pink Elephant
What's In It?
Stamps: Be Blessed (Verve Stamps)
Paper:
Gerber Daisy (Fancy Pants), So Saffron and Sage Shadow (Stampin' Up)
Ink:
Black, VersaMark
Accessories:
All Aflutter (A Cut Above by Verve), Lacy Circle and Circle Nestabilities, Buton, Twine, Black Half Pearls, Dimensionals