Today's post is just family photos - mostly of us having fun with the underwater camera in the pool, so if that is boring to you, just pass on by :)
This photo is of hubby playing King Kahmehameha and wearing the lei my daughter made at one of the hotel activities. Told him he was a few shades too pale for the part LOL! He had the kids in stitches when he did this pose. I am very blessed as he is such a wonderful dad and husband :)
The hotel had three pools you could use - a family one with a net to play water volleyball as well as a basketball hoop, a "serenity pool" that was for adults only (where I snuck away to read on my Kindle), and a pool with a waterslide and many waterfalls and tunnels to enjoy. Not to mention the amazing beach lagoon for some ocean swimming. Totally. Amazing. Resort! Here they are in the waterfall tunnel.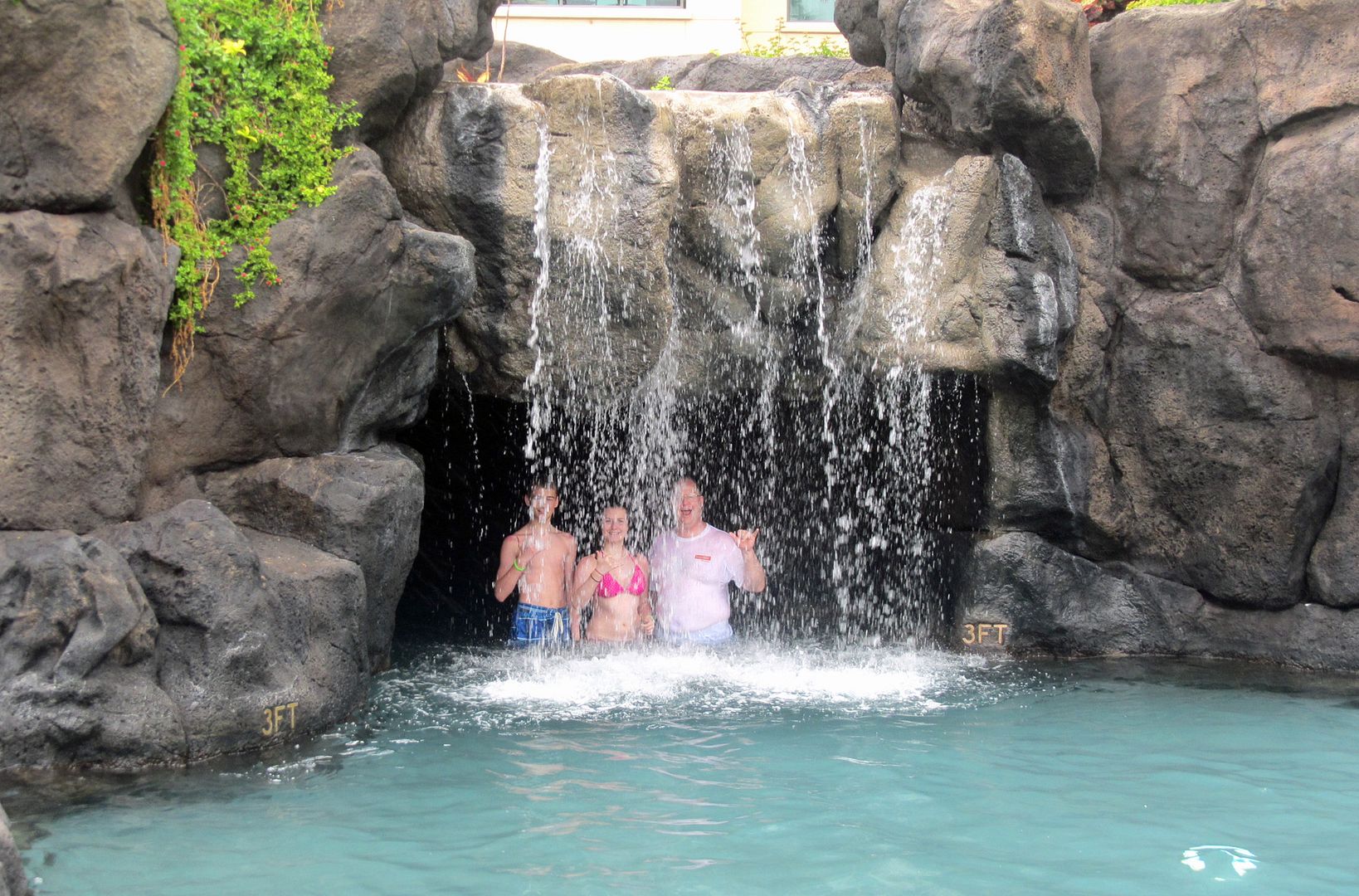 A kind gentleman took a family shot of us in the waterfall pool - the selfies were touch to get everyone in on. Did forget to tell hubby to remove his "old swim glasses" (he doesn't wear his good ones in the pool). Any guesses which decade these were from LOL!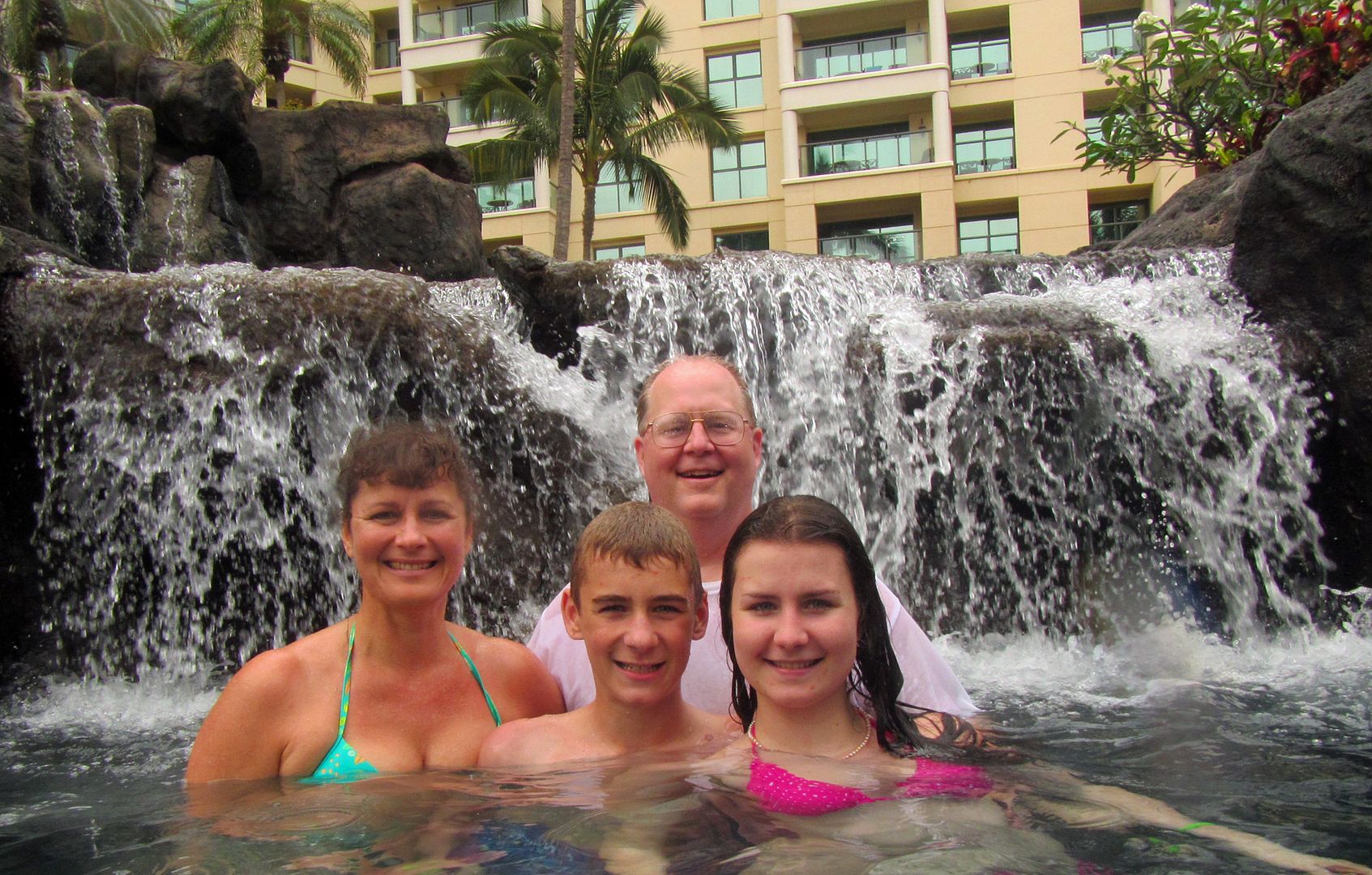 Love this picture of my daughter. She had so much fun in this pool and it shows :)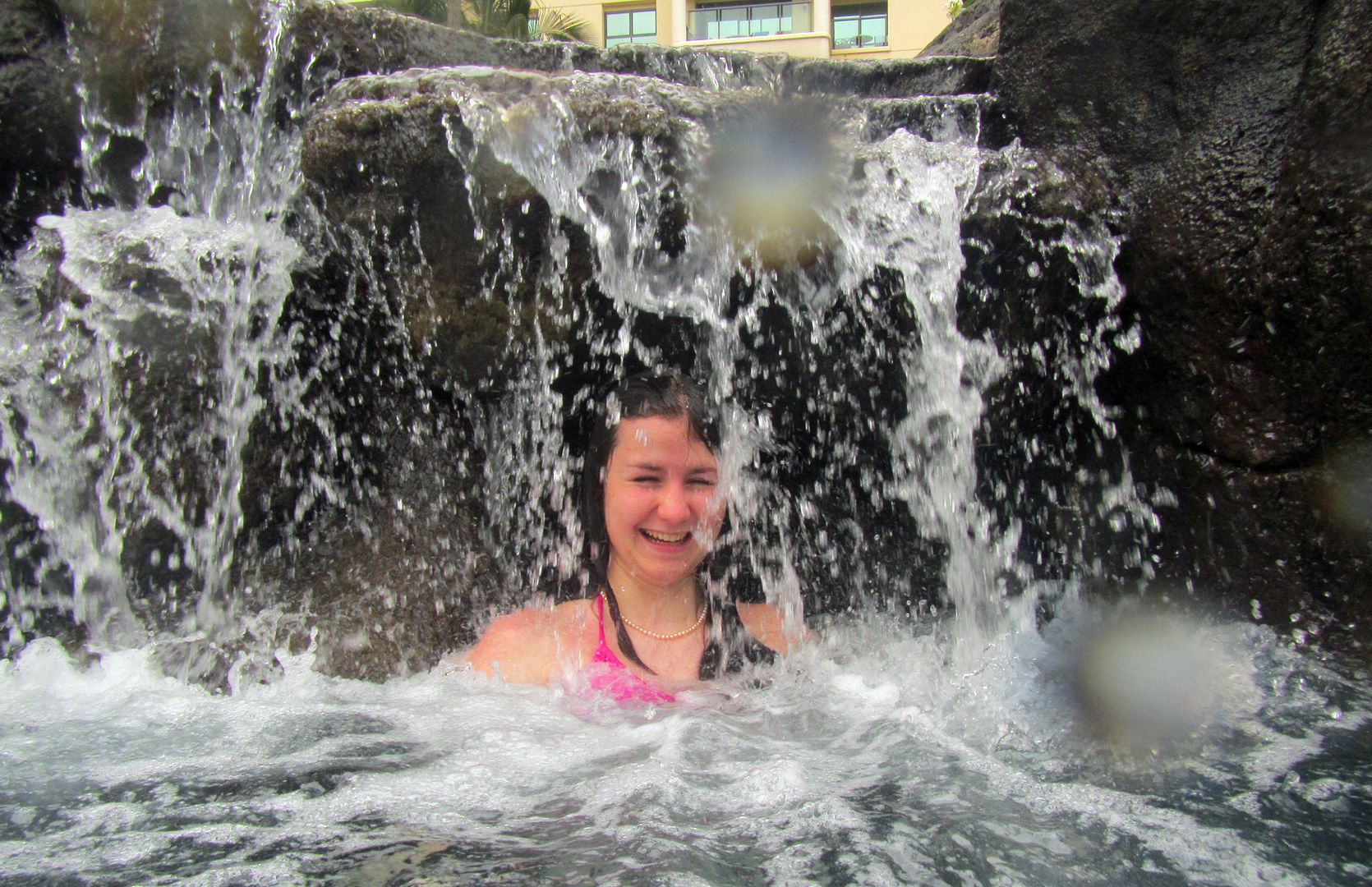 My happy boy.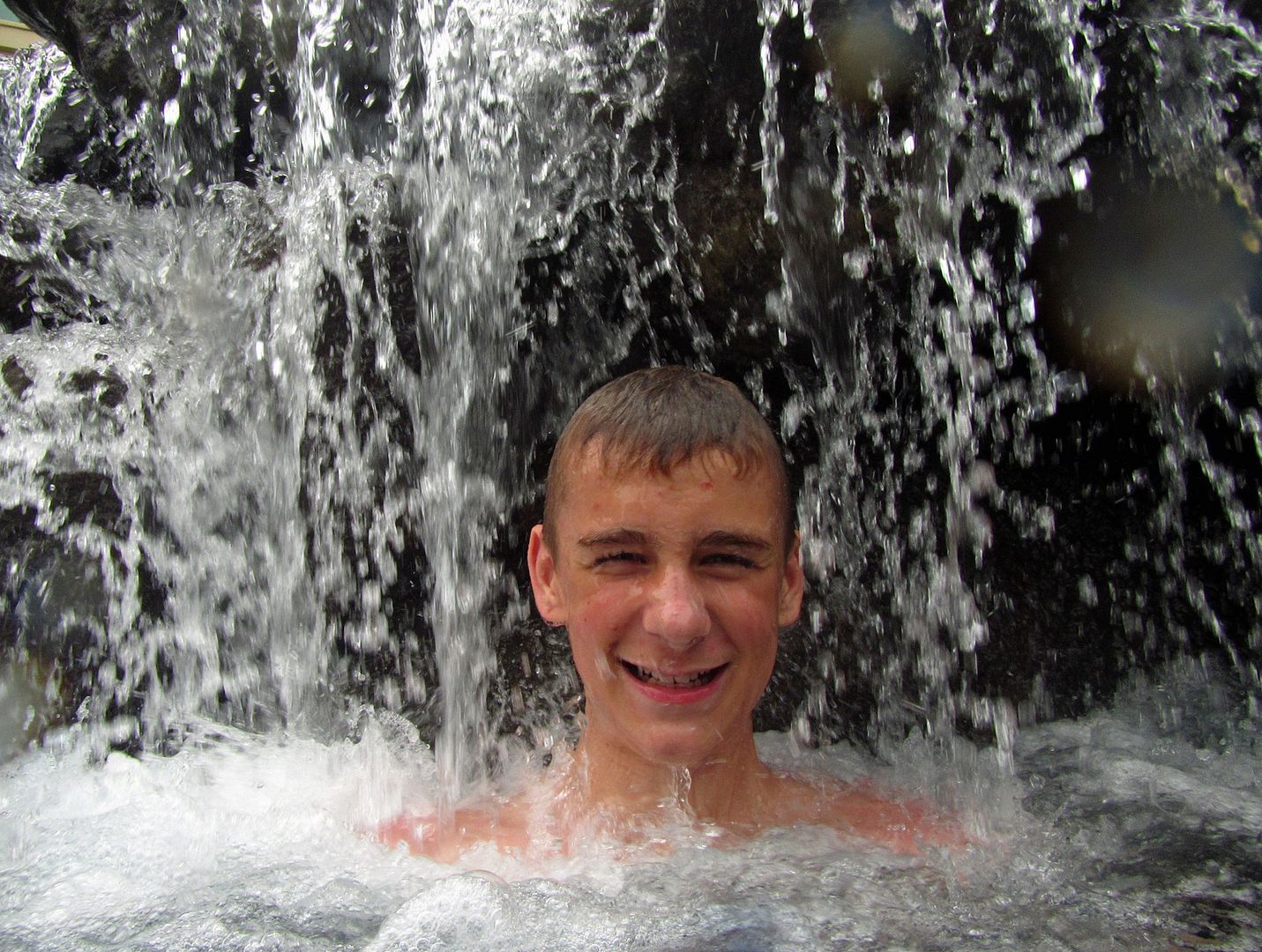 Must teach hubby not to get his thumb in the way when taking photos. Loved this photo of the two of us underwater. My daughter gets upset when she sees this photo in that I am a lot more tanned than she is. I brown up very easily in the sun and she tends to burn. Poor thing has her father's skin
.
Hubby having fun posing for the camera. He had to wear a t-shirt because he burned his shoulders really badly a few days before playing pool volleyball.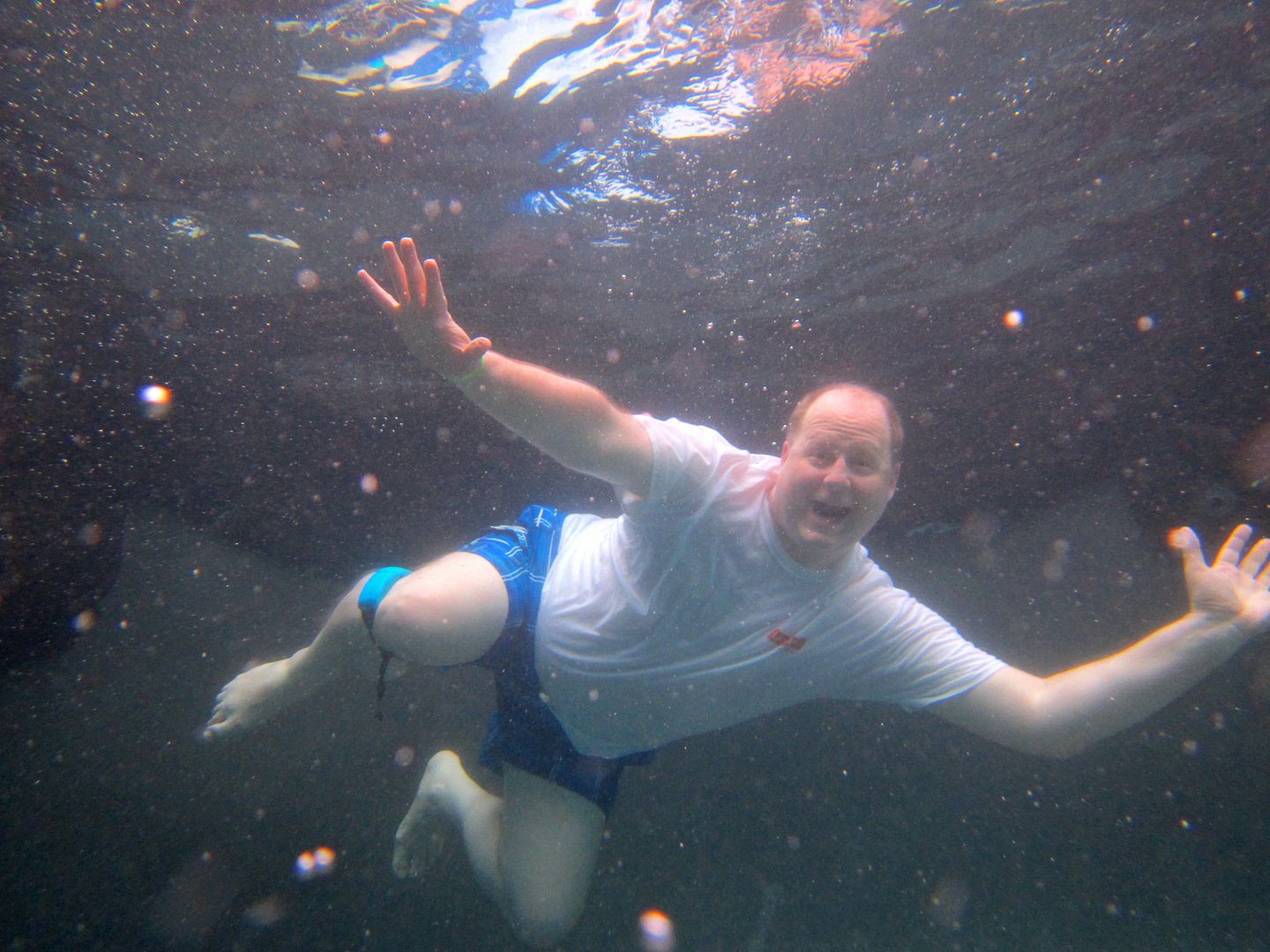 Guess who's visiting....Smiling Superman.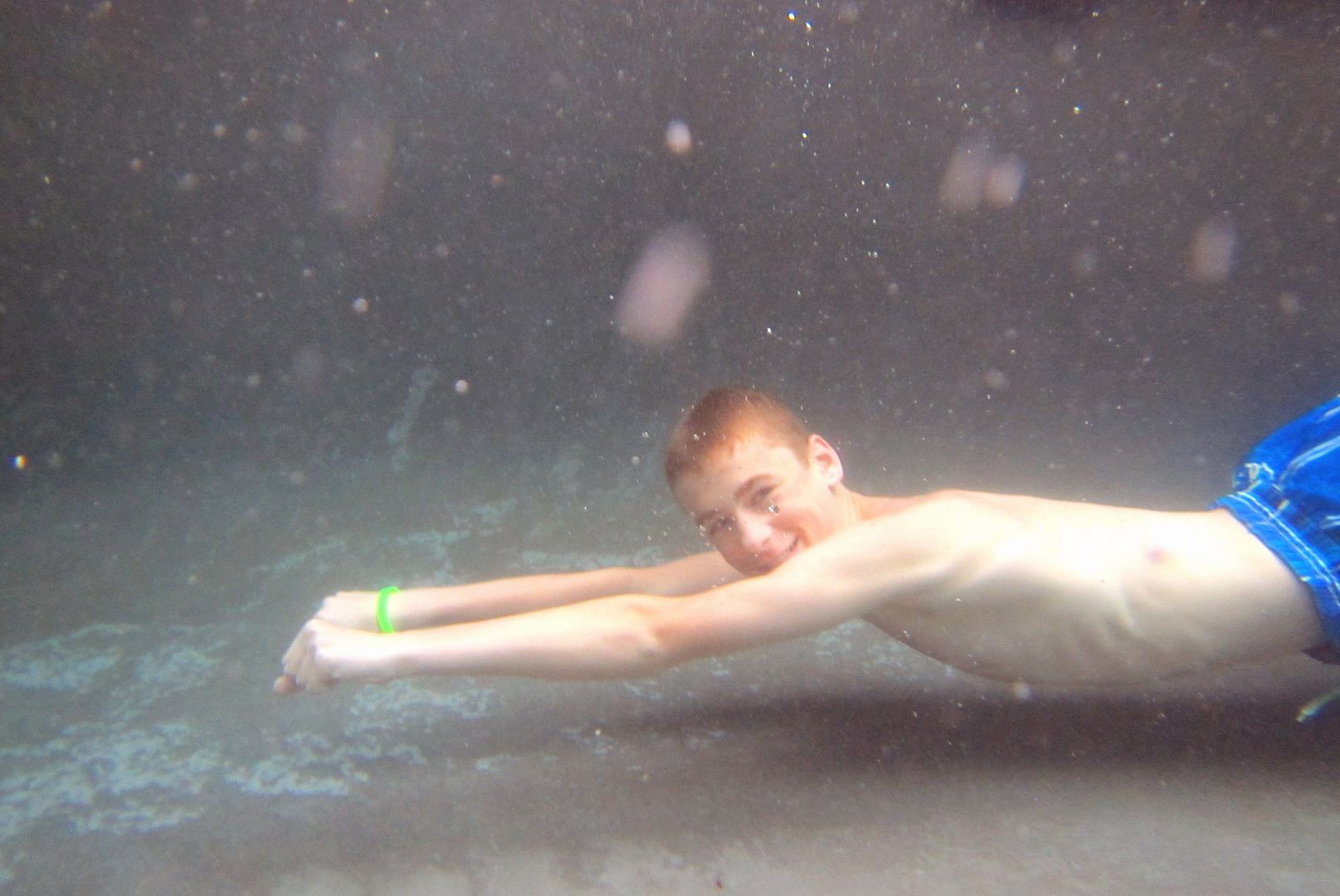 Oh how this child makes me laugh. This is his version of holding on to our glasses while our daughter was taking underwater photos of hubby and I.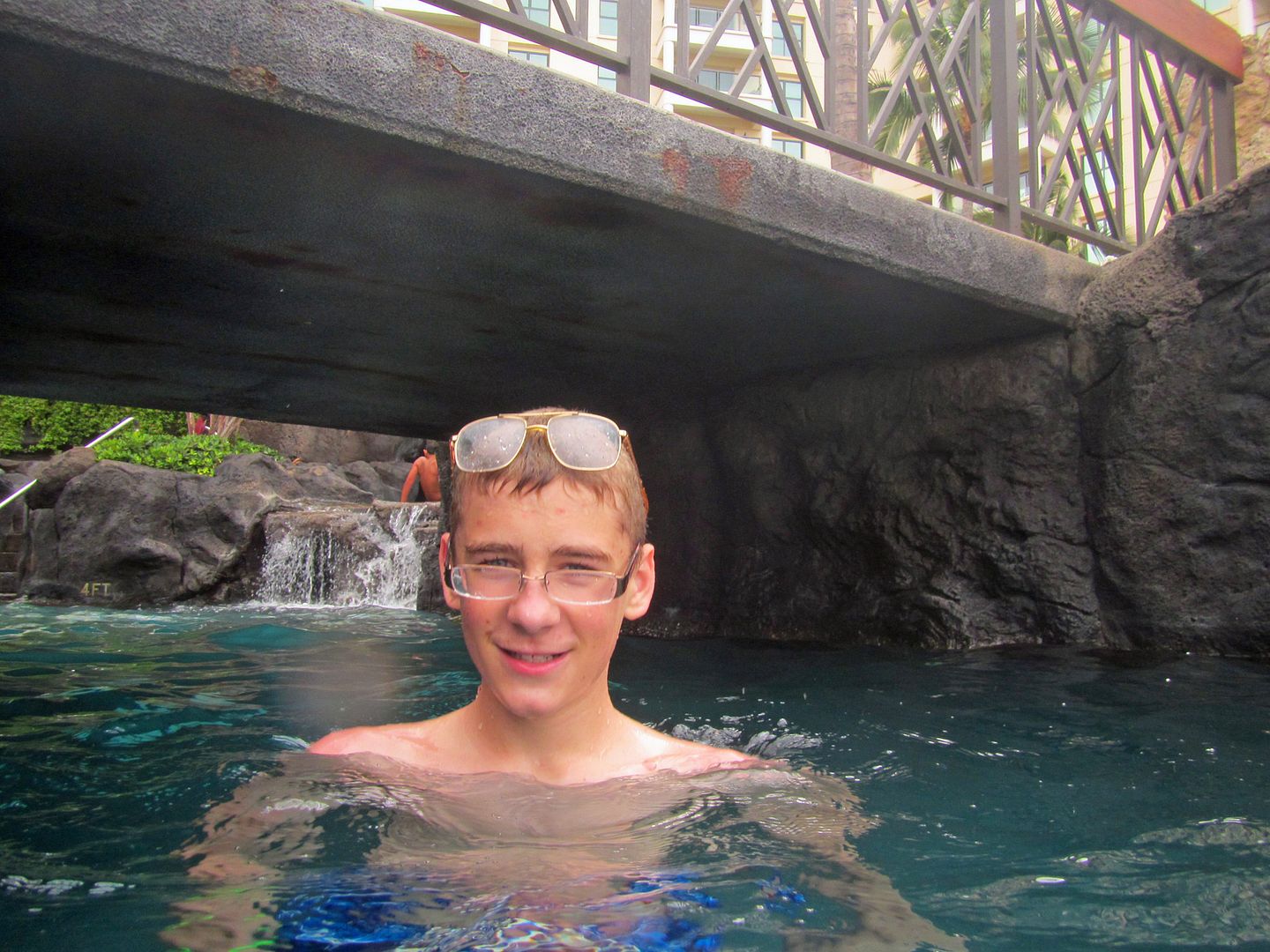 Best friends. So blessed my kids get a long so well :)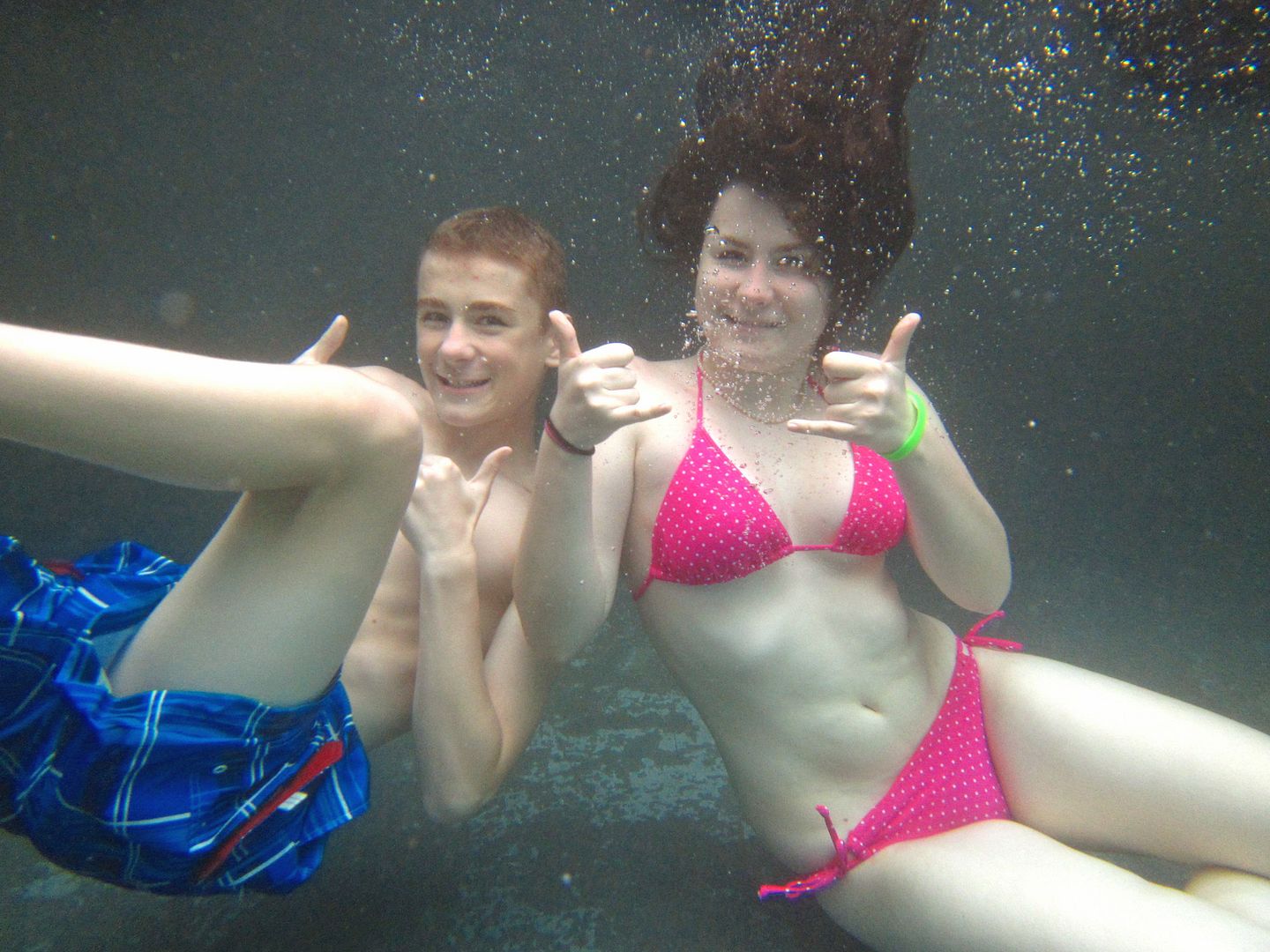 Must explain these next two photos. Kids wanted to act out a scene so they decided it was going to be a proposal scene. Here my son is opening the ring box and proposing to my daughter.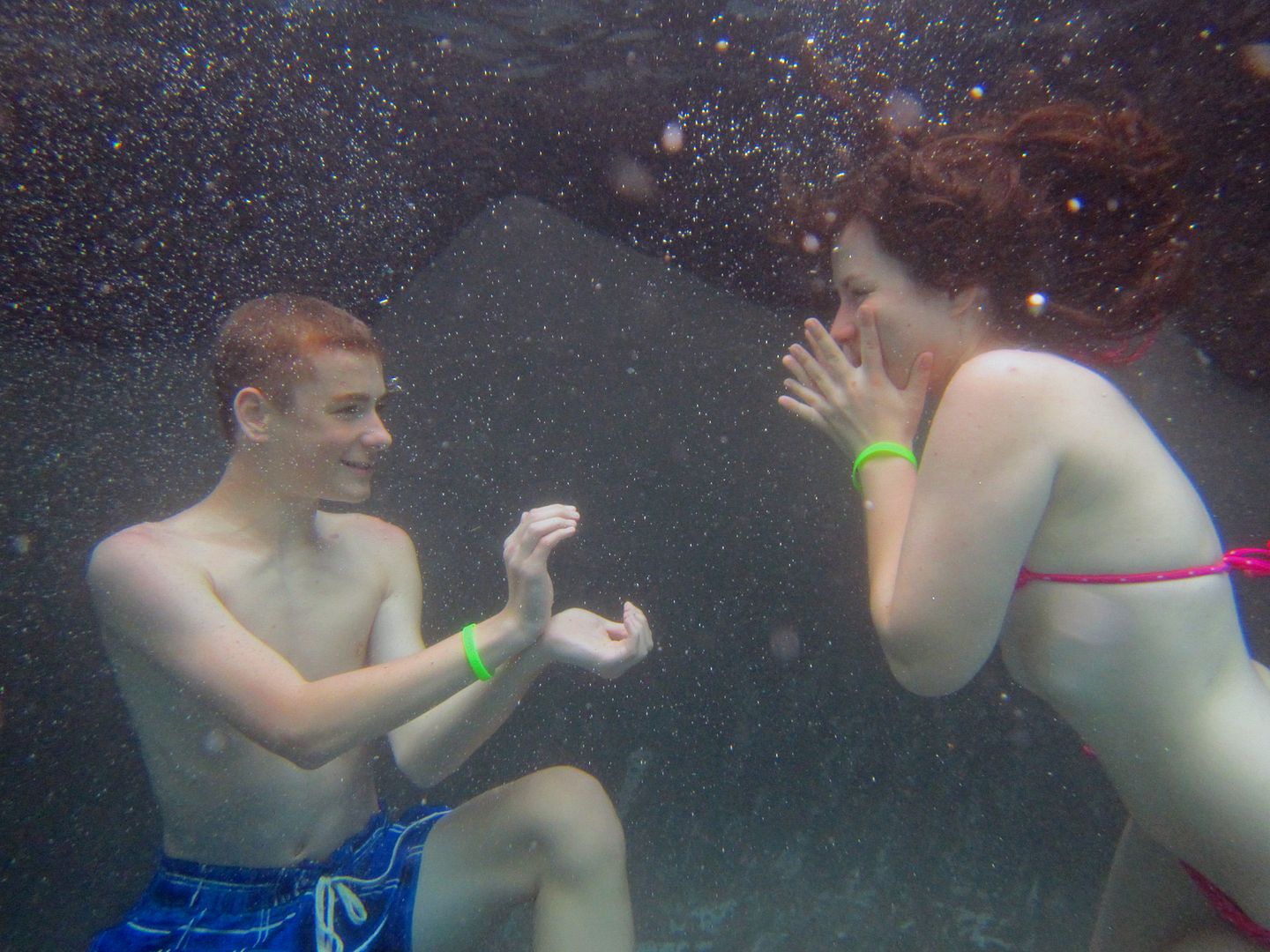 And here is her answer LOL!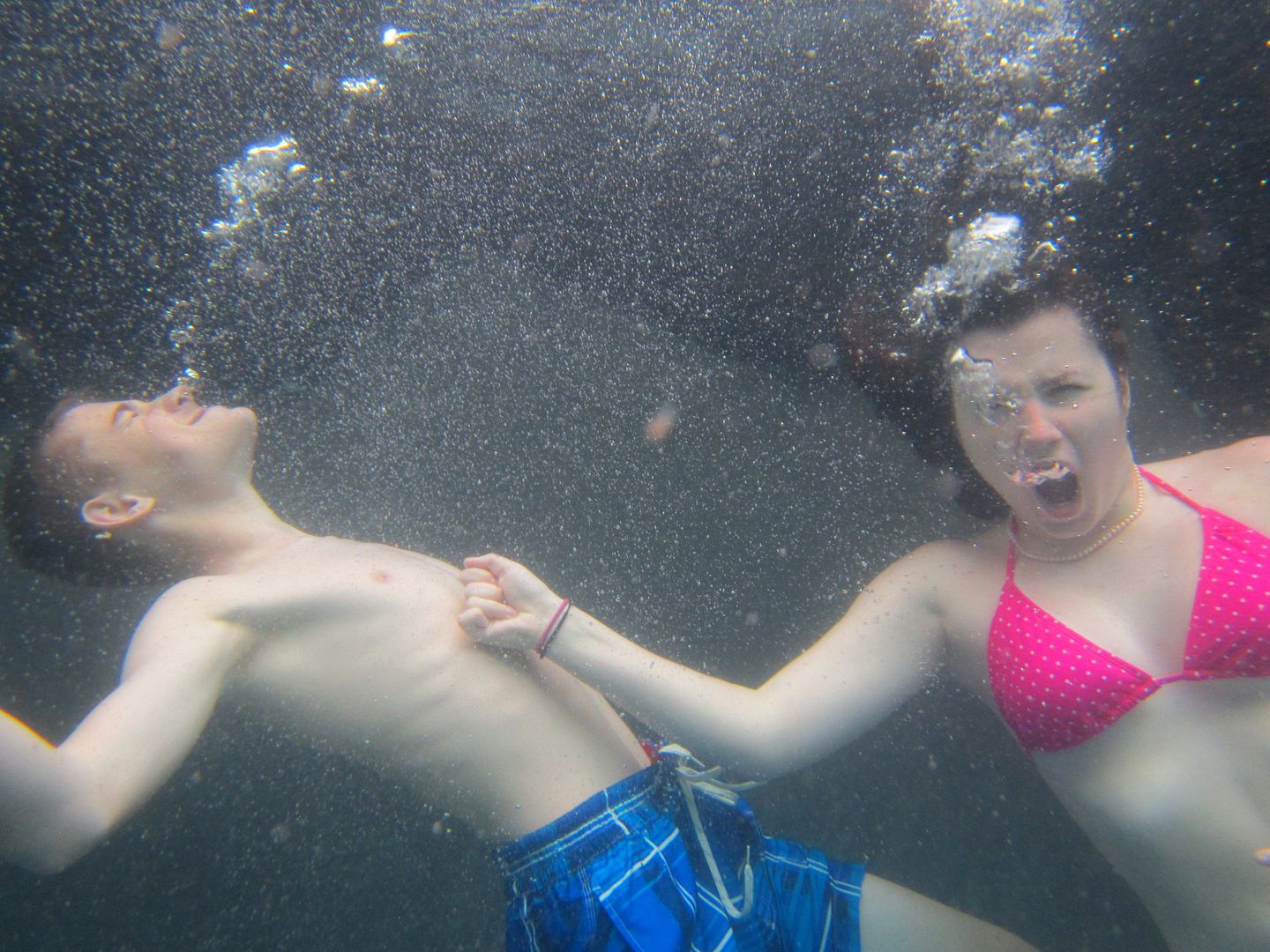 And last, a photo of the family pool looking over towards the serenity pool. Such an amazing resort!
I can feel and smell Hawaii in these pictures LOL! Such an amazing family vacation with many great memories for all of us. We are so, so grateful to our friend who gave us such a good deal on her time share there! If all goes well, we will return some day...hopefully sooner than later!