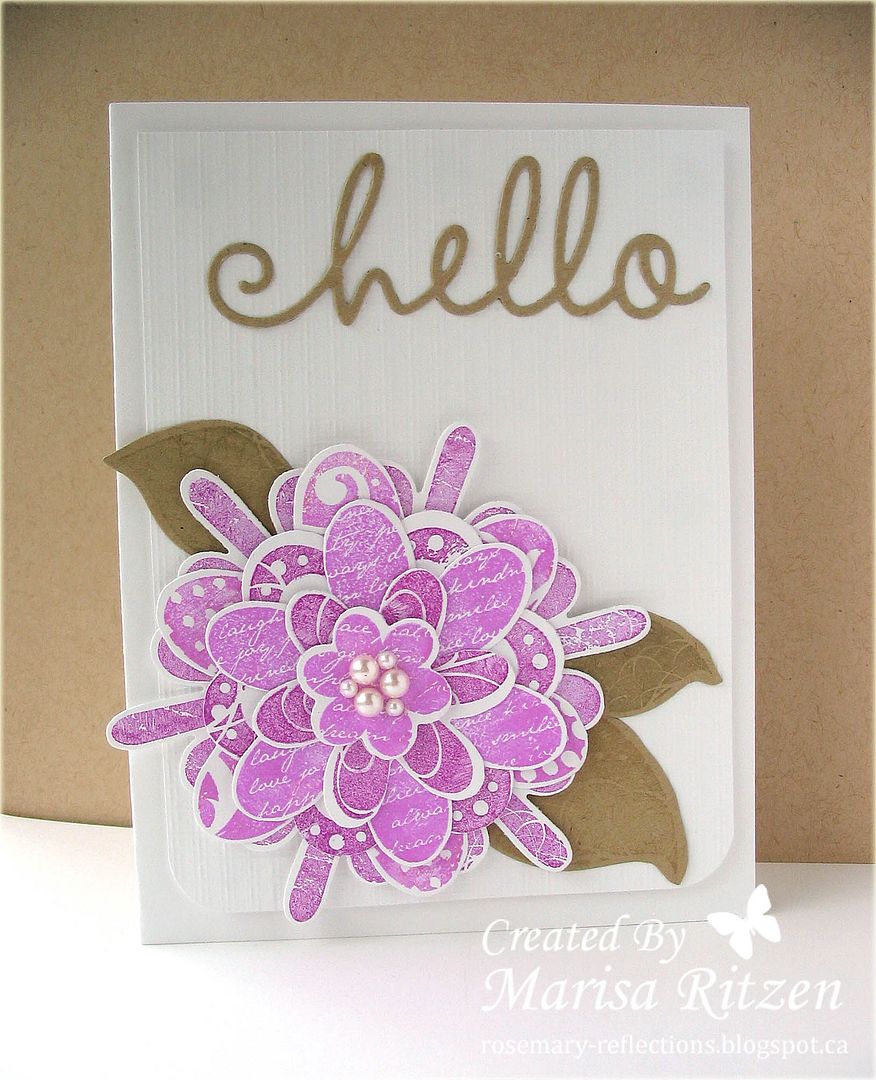 This week we have a colour challenge for you over at Just Us Girls. I must say, Orchid is not one of my staple colours and I didn't have time to go digging so I opted for the stamped version of the colour instead.
I pulled out PTI's Frilly Flowers which I haven't used in a long time and went to work. I stamped the flower with two shades of orchid for a slight variation on on the flower and added a pearl center. Some kraft leaves and sentiment, along with PTI's Linen Impression plate (which is not show up too well in the photo) and I was good to go.
Reminds me of the gorgeous flowers we saw in Hawaii :) Speaking of which, I haven't forgotten about sharing some pictures, it's just that I have just been crazy busy since we got back and haven't had time to wade through all three hundred plus pictures. They have made it from the camera to the computer so we are moving along LOL! Now just the editing and selecting remains. If time permits, I hope to get to them this weekend.
The rest of the JUGS

team, along with our May Guest Designer
Barbara Campbell
have some wonderful samples to get your inspiration going, so head on over to the
Just Us Girls
blog and check out what they've created. Then put your creative genes to work and add your card/project to the challenge post on the JUGS
blog for the chance to be chosen as the Chic of the Week. Plus if you are chosen as Chic of the Week, you could be invited to be a Guest Designer.
Wishign you a fabulous day!
What's In It?
Stamps:
Frilly Flowers (PTI)
Paper:
Kraf (Stampin' Up)
Ink: Orchid Opulence, Marvelous Magenta
A
ccessories:
Frilly Flowers Dies and Linen Impression Plate (PTI), Happy Hellos (My Favorite Things), Corner Rounder (Marvy), White Half Pearls, Dimensionals