Well, it took a month, but I finally got some time to wade through our Hawaii photos. Paired them down, but still too many for one post, so I'm splitting them up over a few days. Warning: This is a picture heavy post and has nothing to do with crafty things so feel free to skip it if you like.
As I mentioned a month ago, we had an amazing trip to Hawaii. Our first touristy thing was to hit the Dole Plantation. As luck would have it, it was raining so we got to enjoy some tropical rain and I think my curly hair absorbed every ounce of humidity in the air LOL! Here is a photo of a red pineapple. Have never seen one and didn't even know they existed (kind of like blue pumpkins)! Not only that, learned there are around 30 varieties of pineapples.
Here are my kids having fun in the gift shop. Missed out on the pineapple ice cream but it looked delicious!
We got a camera that you can use both above and under water, and the kids had a ball using it in the pools and ocean. It is really hard to center photos while taking them under water and timing is everything since both bodies have to go under at the same time. Being the camera operator is not easy LOL! This picture of my son is so him. He loves life and lives it to the fullest with a smile on his face 99% of the time.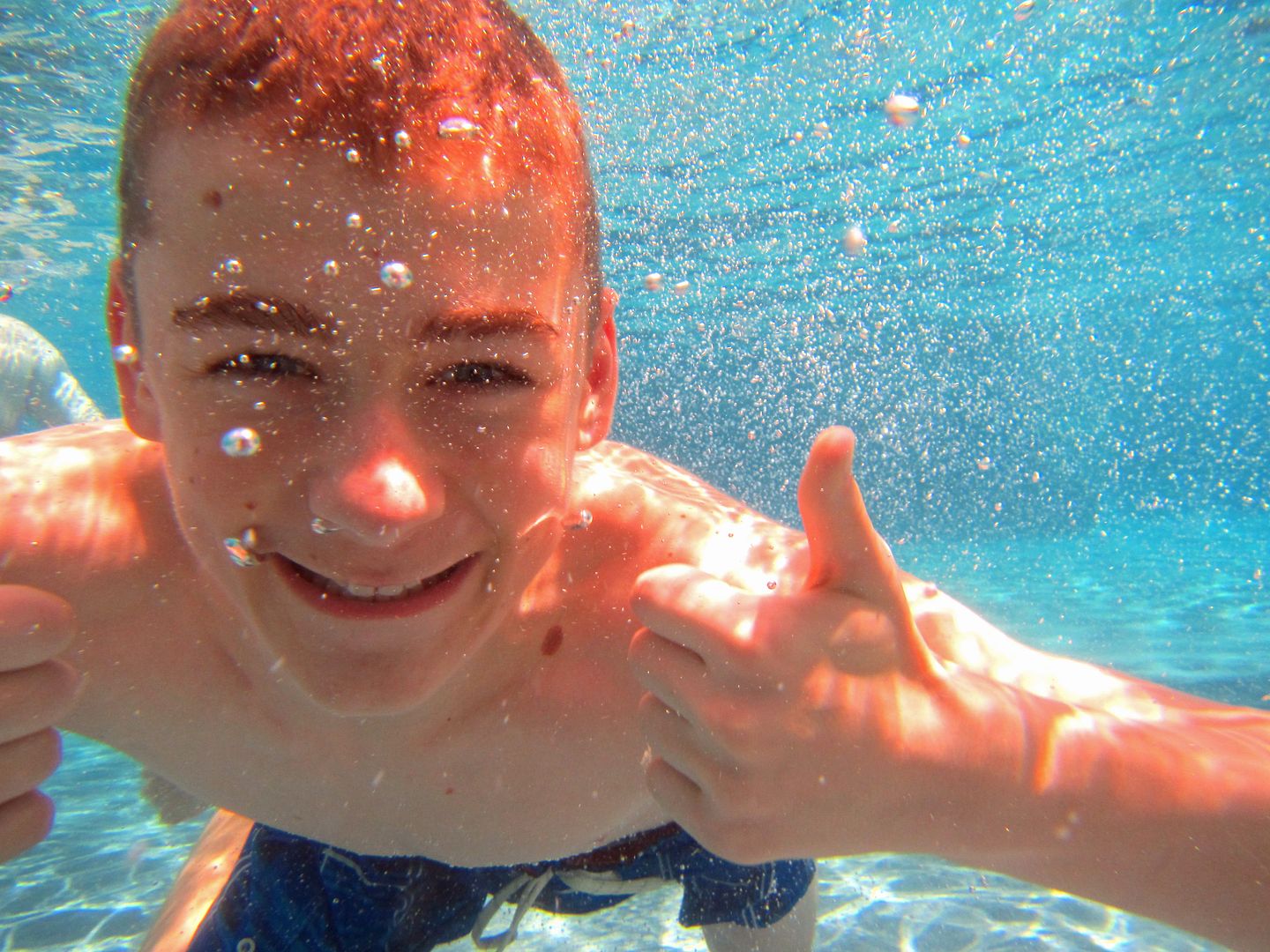 We took a catamaran trip out to see the spinner dolphins and then do some snorkeling on the way back and kids had a great time. I was a bit disappointed as I grew up in the topics and am used to coral reefs with lots of small, brightly coloured fish versus the grey rock reef and large fish we saw here. However, seeing the kids enjoy the experience was priceless.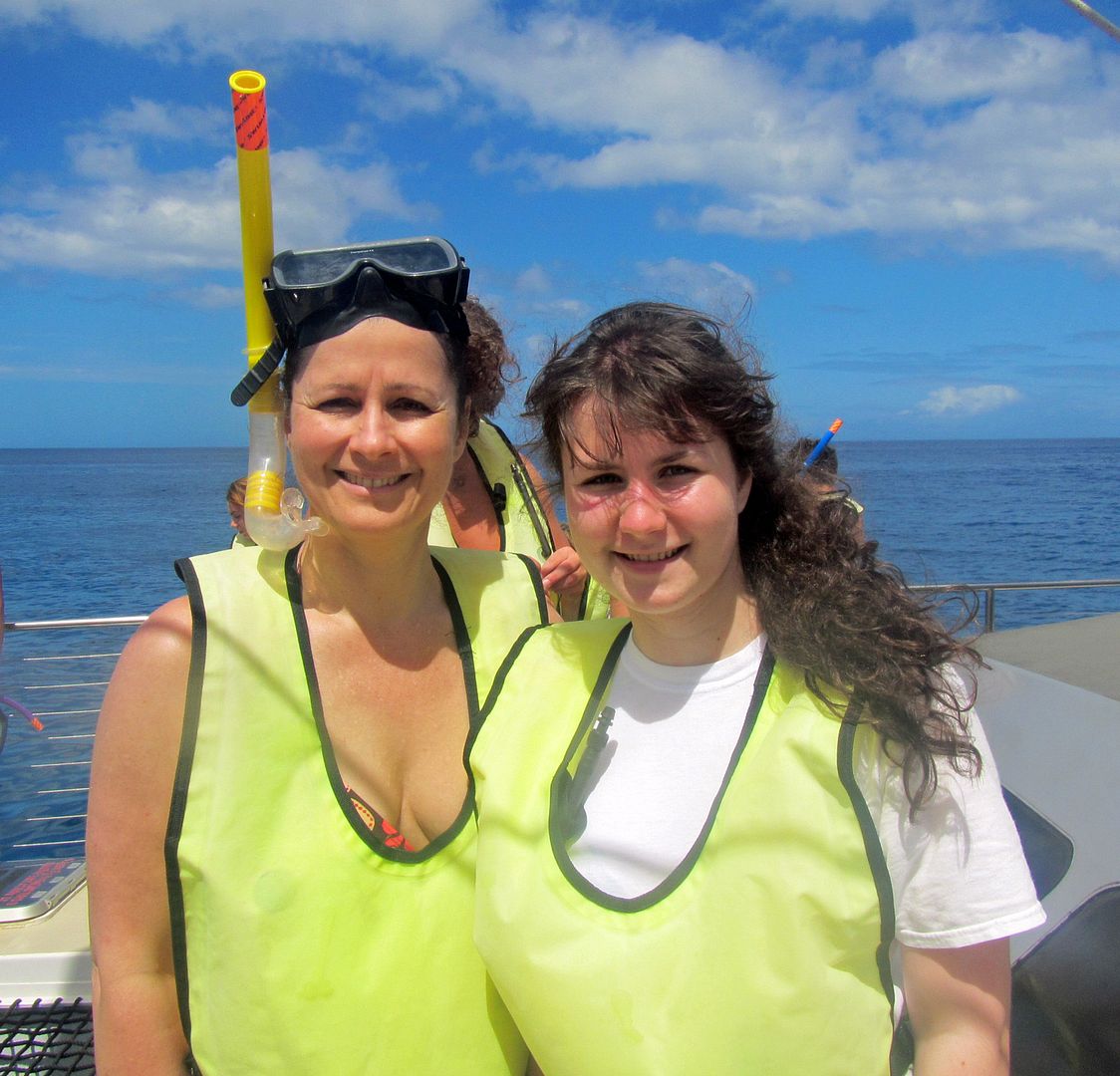 We got fully equipped with, masks, snorkels, mini life vest you could blow some air into if you wanted to and flippers. A quick jump off the boat and then 45 minutes of snorkeling along a rock reef.
I think this next picture is my favorite photo of the trip. It's my daughter under all that gear and I just love her pose :)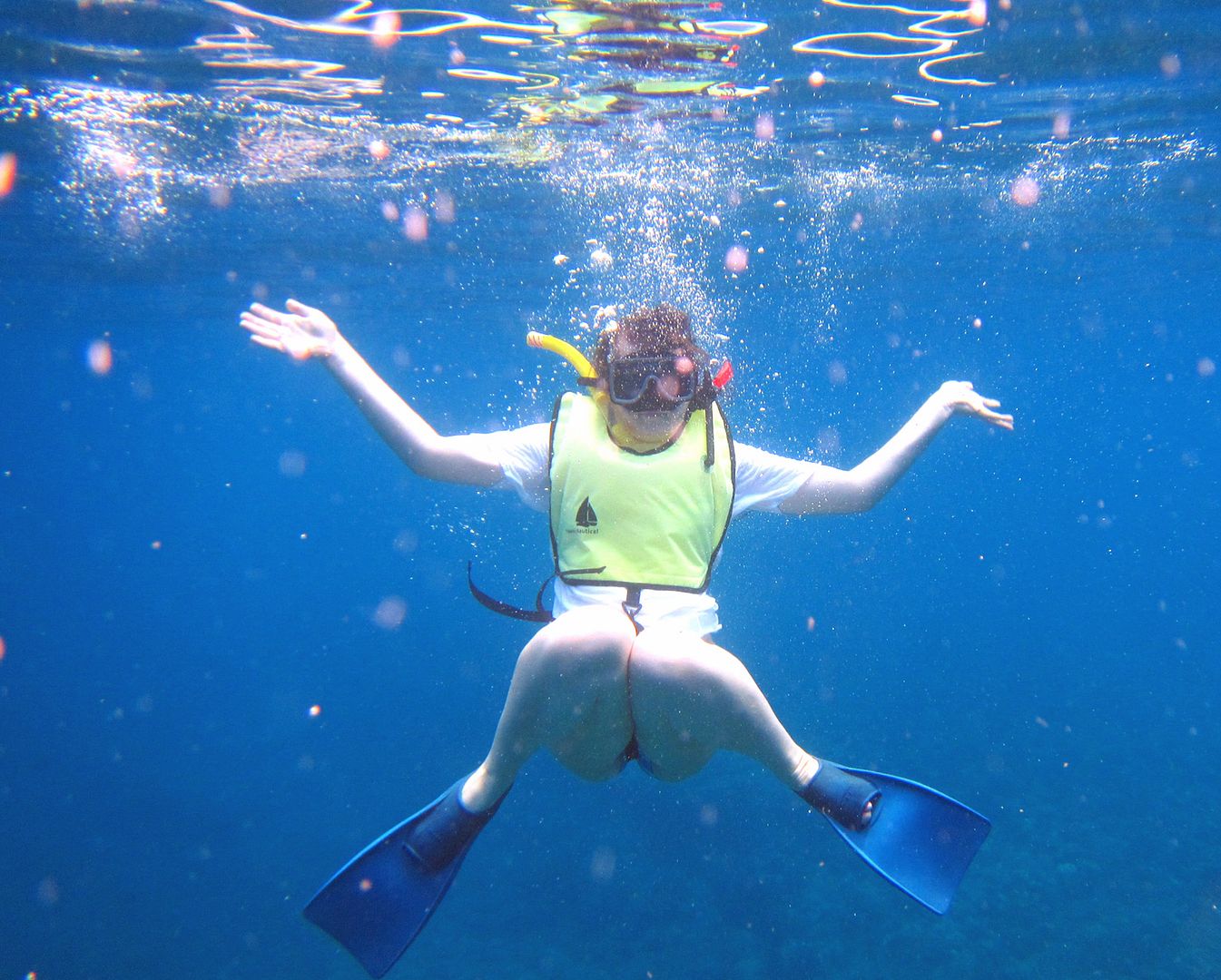 Here is the "me too" half ;)
Pearl Harbour was definitely a highlight of the trip and a definite "must do" if you are ever on Oahu. Here is the family in front of one of the submarine missles they used.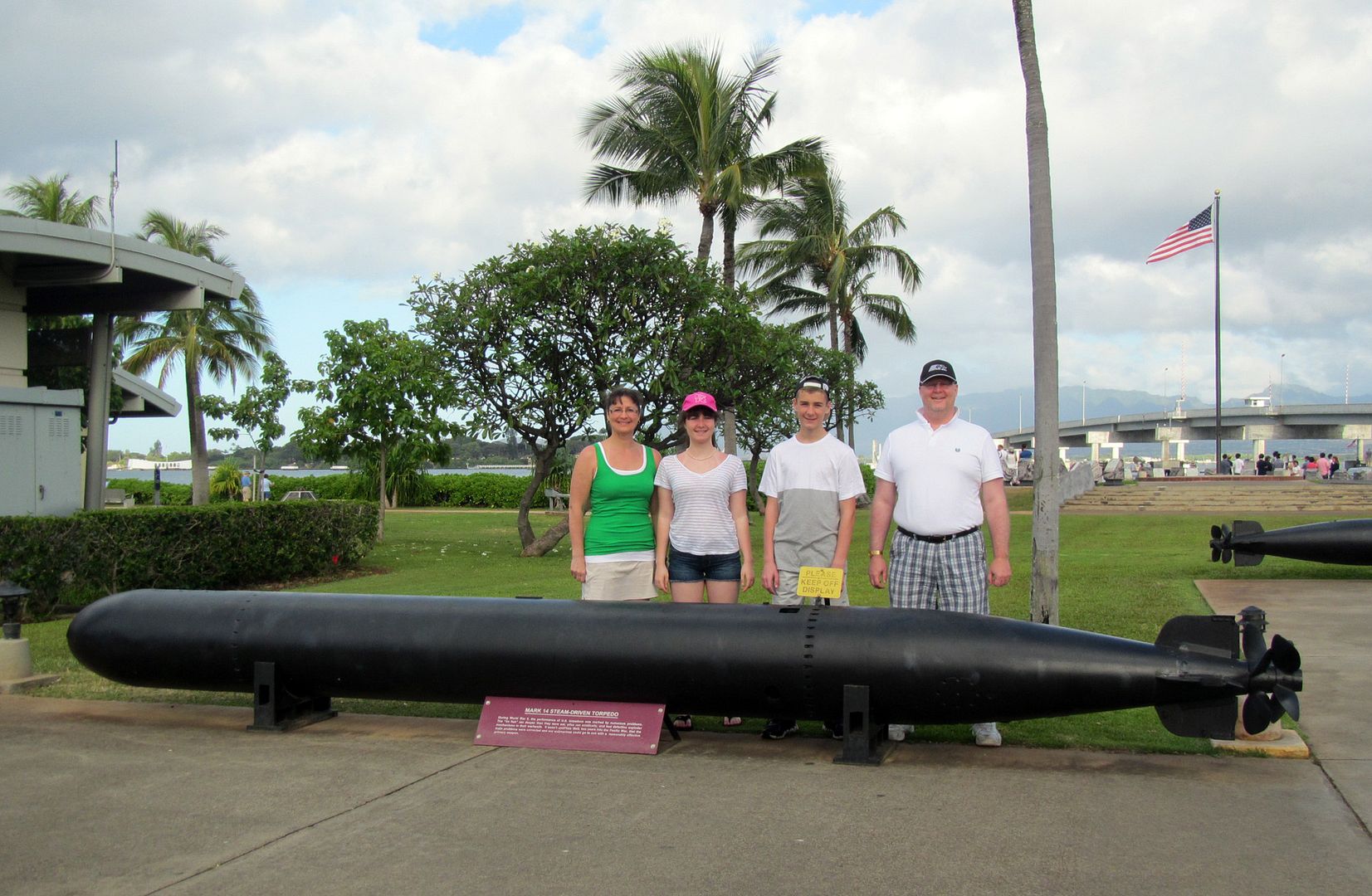 And here we are being patriotic on the bow of the submarine. We did the audio tour (thus the black things around our neck) and it was amazing! You walk/climb through every part of the submarine and press the audio to match the number of the area you are in and it gives you a ton of information. Needless to say, it is very close quarters on those subs!
This memorial is for each submarine they lost.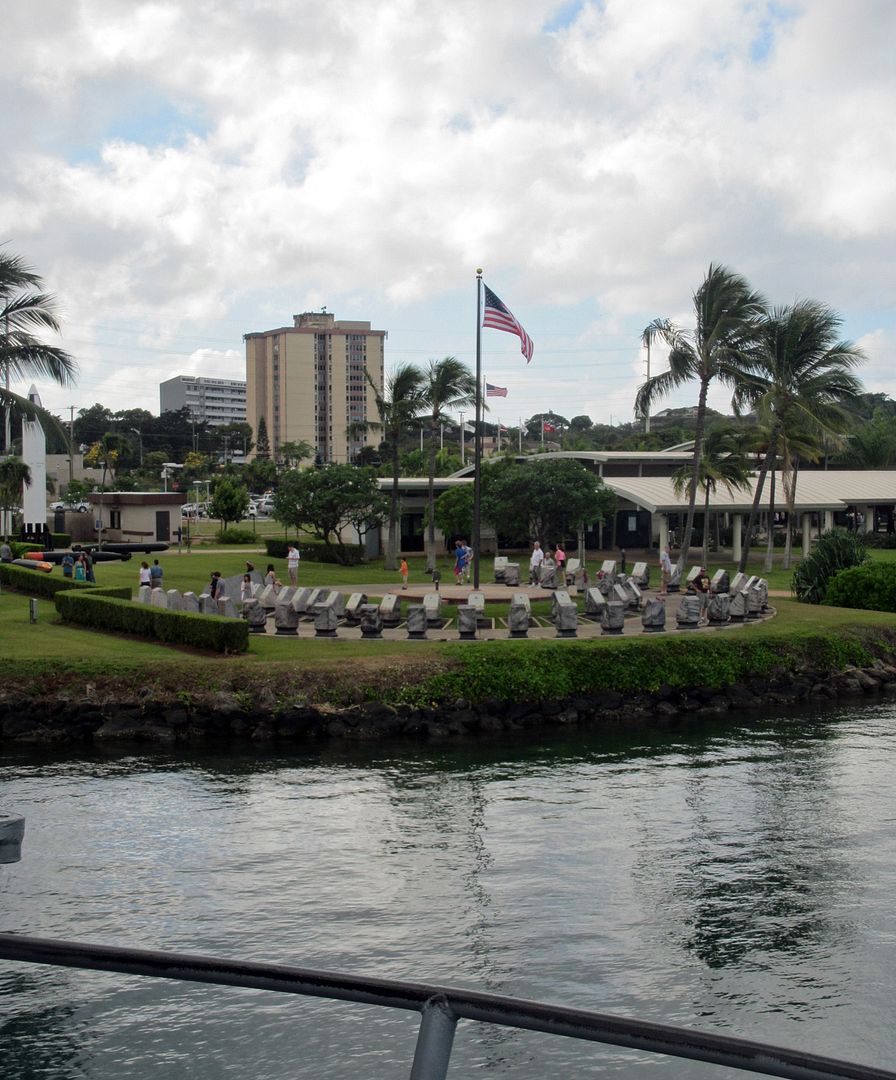 Love this photo my daughter took through the telescope on the submarine. This is the USS Arizona memorial that is set up over top of the sunken vessel.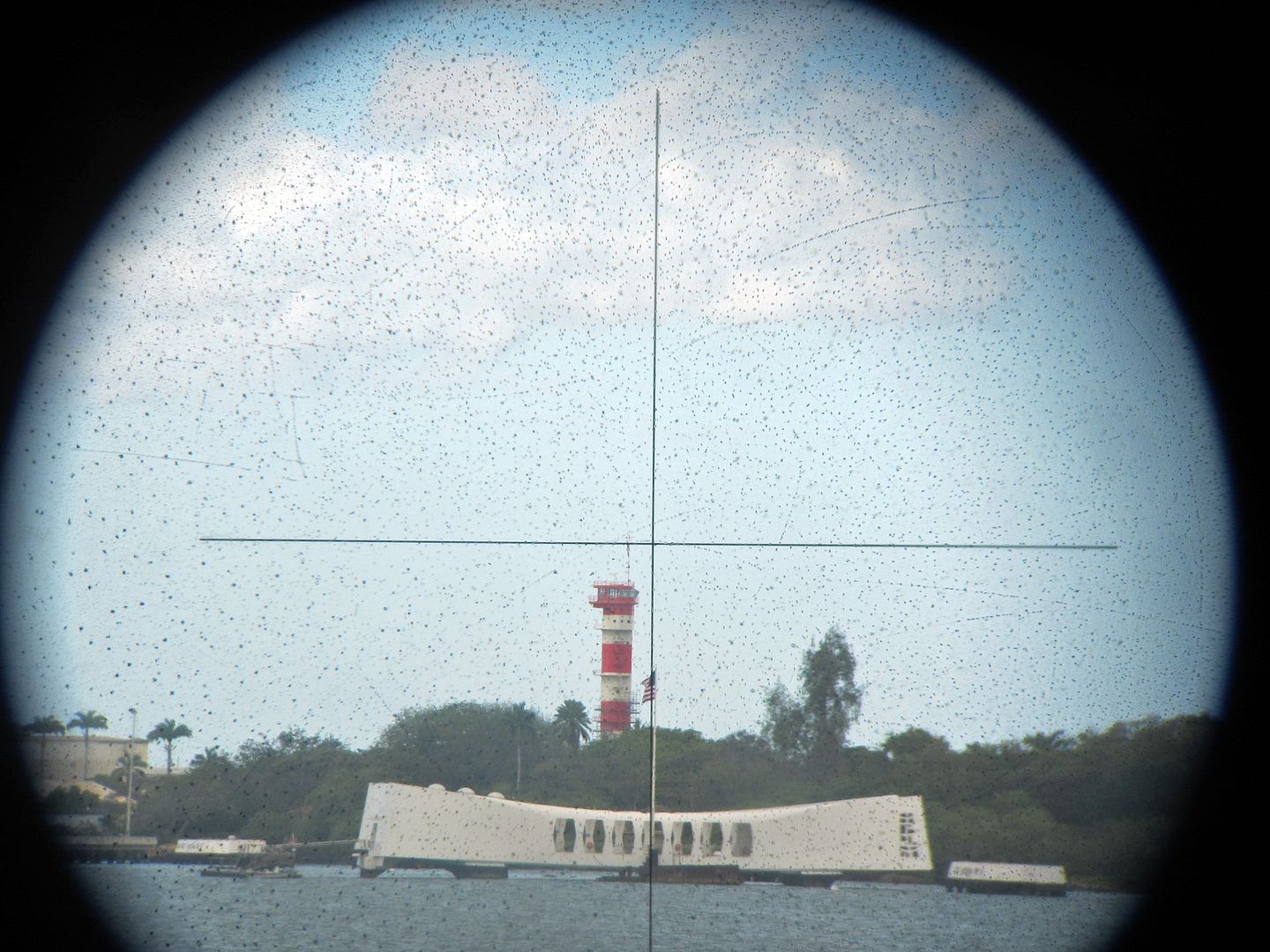 Each sub had it's own flag design and motto and on this one, each "feathers" represents a Japanese plane or submarine (sorry, can't remember which it is) that was shot down by that sub.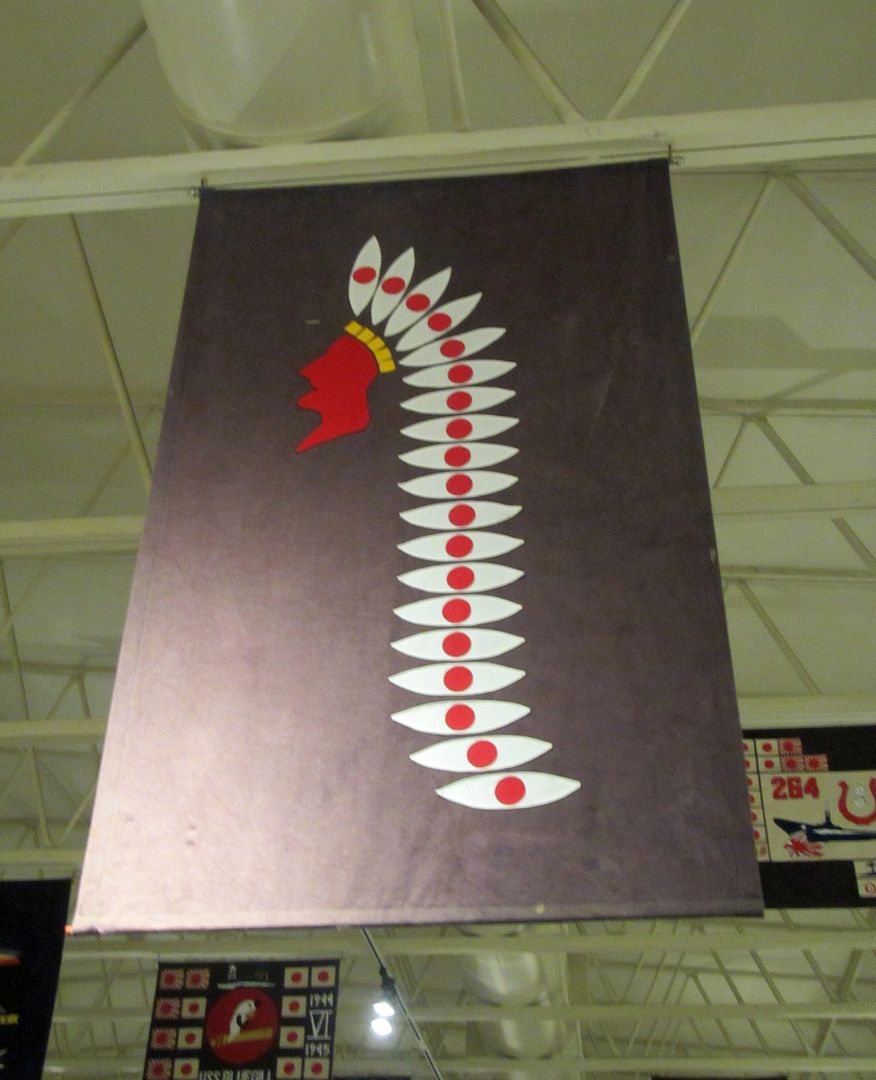 This is a portion of the marble wall with the names of all the men who died on the USS Arizona the day Pearl Harbour was bombed.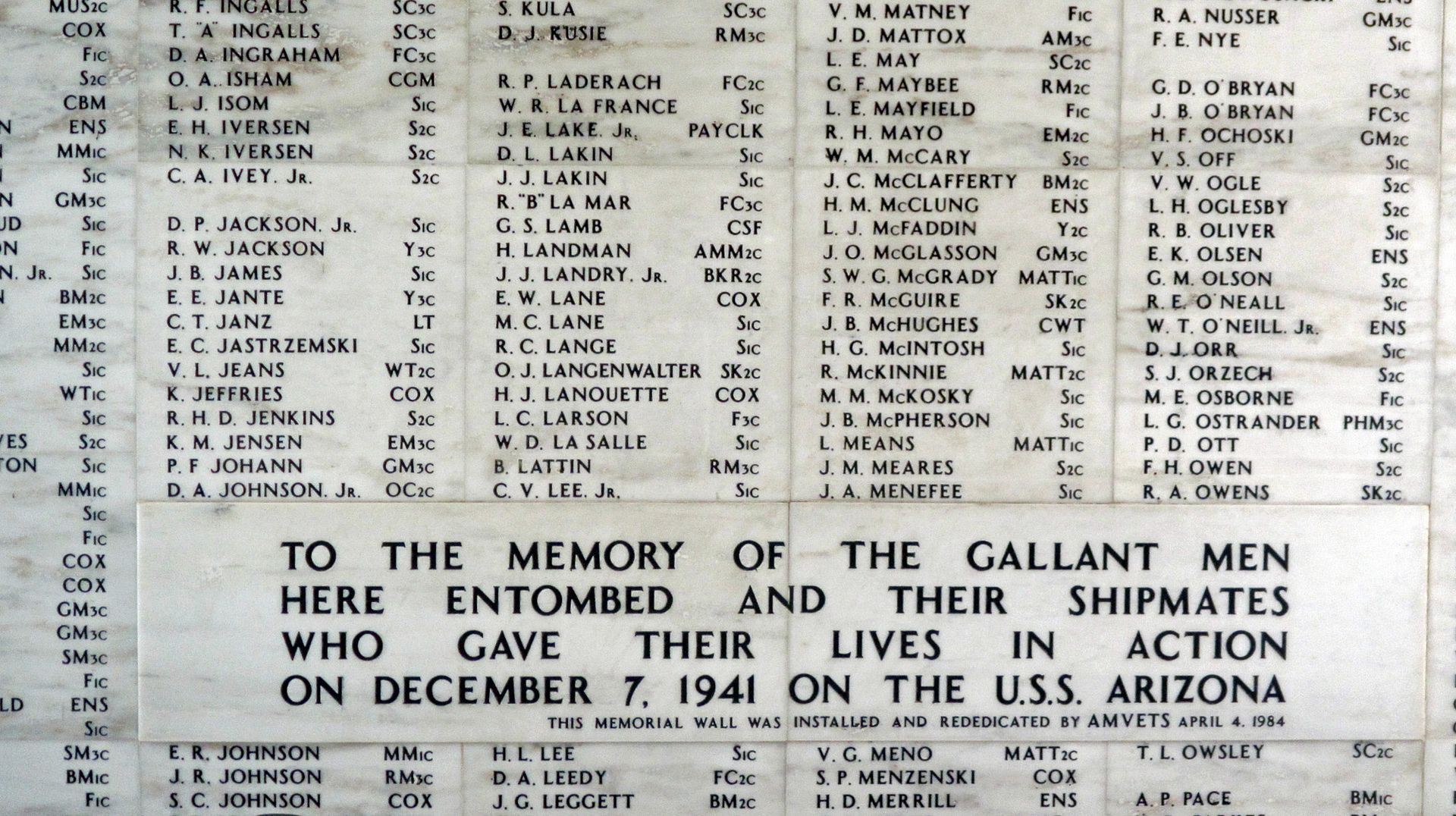 I had managed to keep the tears a bay until I saw this, and then I lost it. It is the "add on" marble memorial for those who survived the bombing of the USS Arizona and have since died and are now entombed with their shipmates.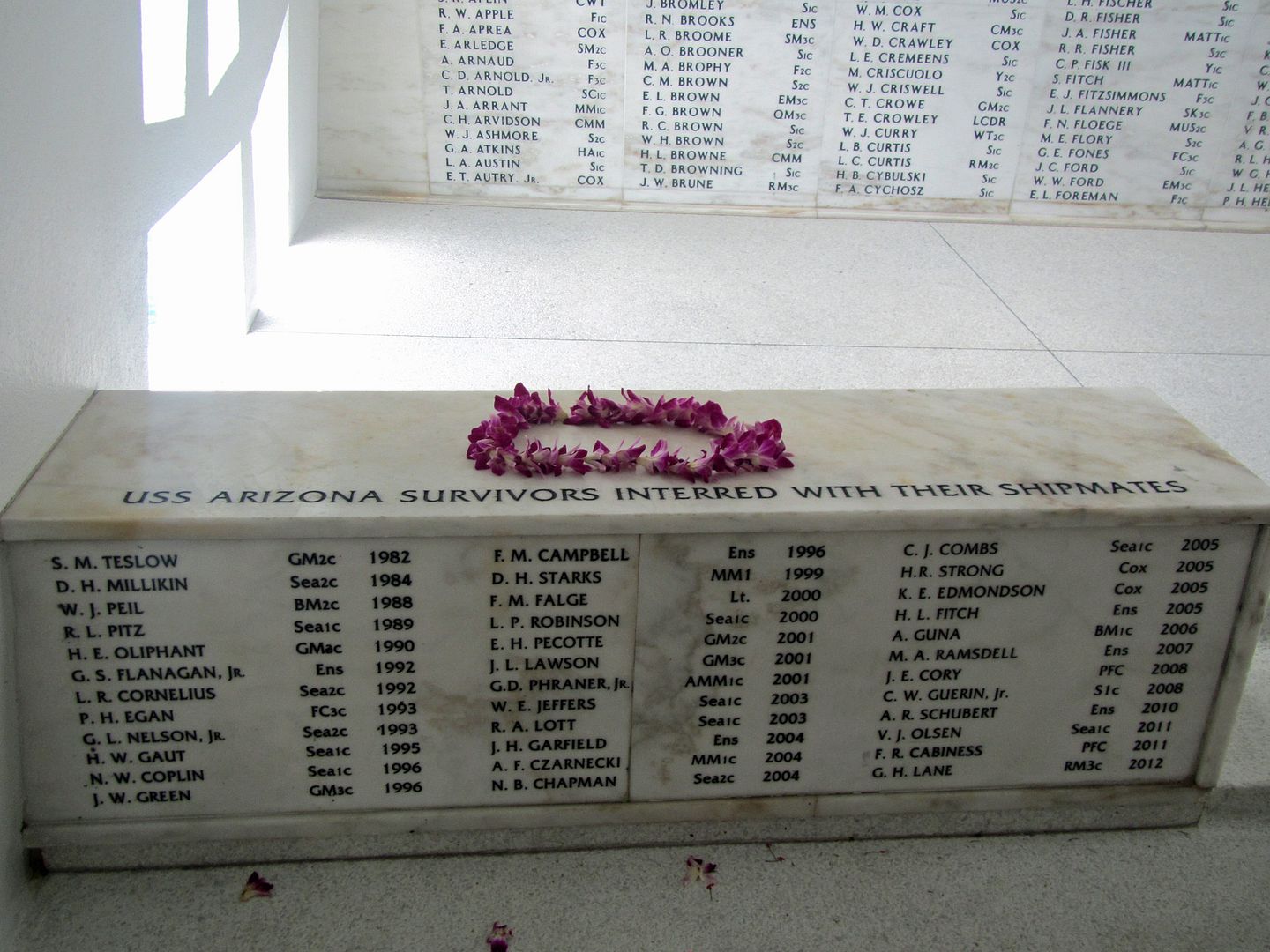 This is a photo of the oil that is still leaking from the USS Arizona. The vessel leaks a drop every 2-3 seconds, for a total of 1-2 quarts of oil a day. Hard to believe this is still going on after so many years!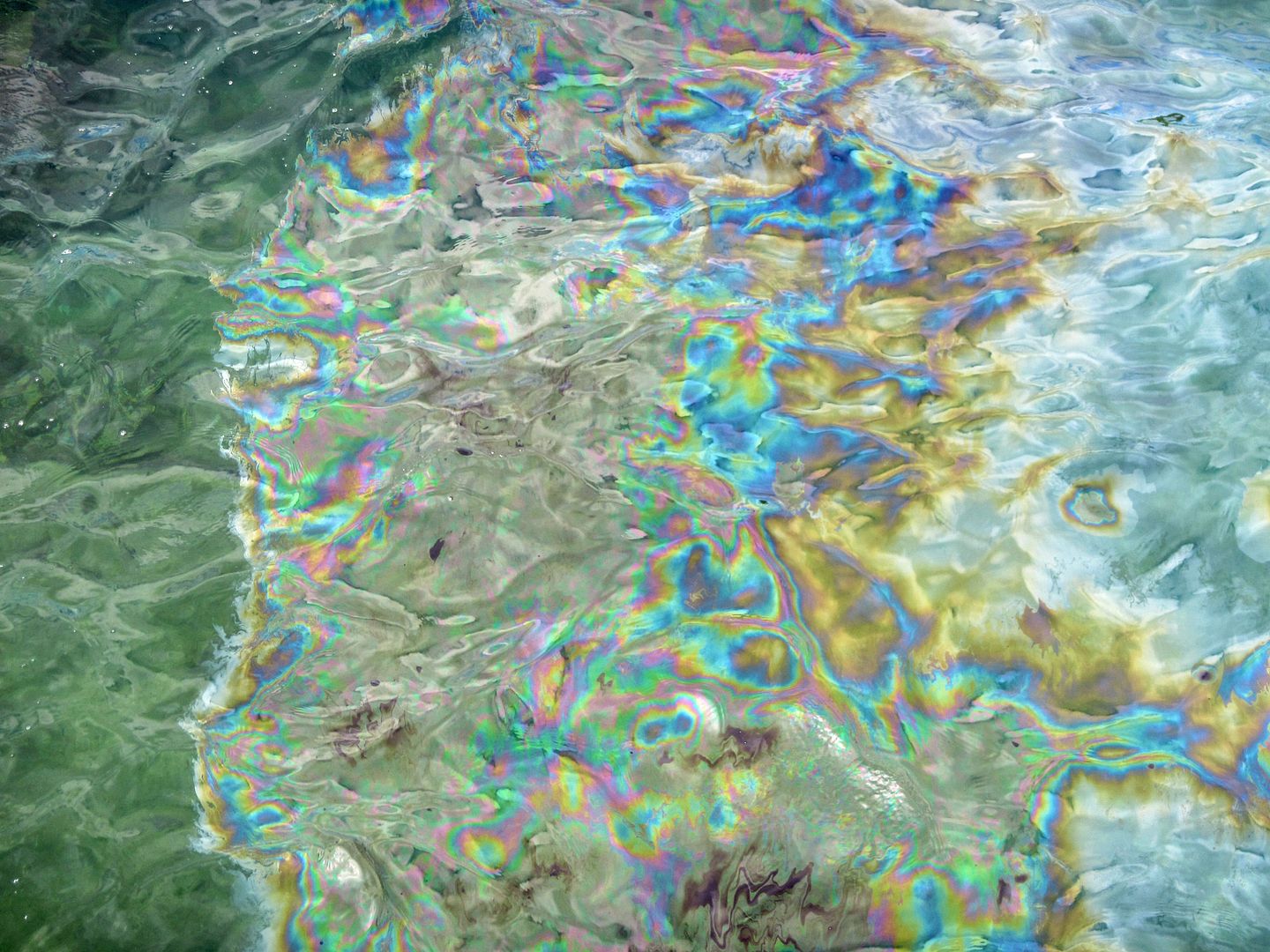 Here we are goofing around in the gift shop wearing the sailor's caps. My son proudly announced that he was the only one that did the right salute because his buddy in Cadets taught him how to do it.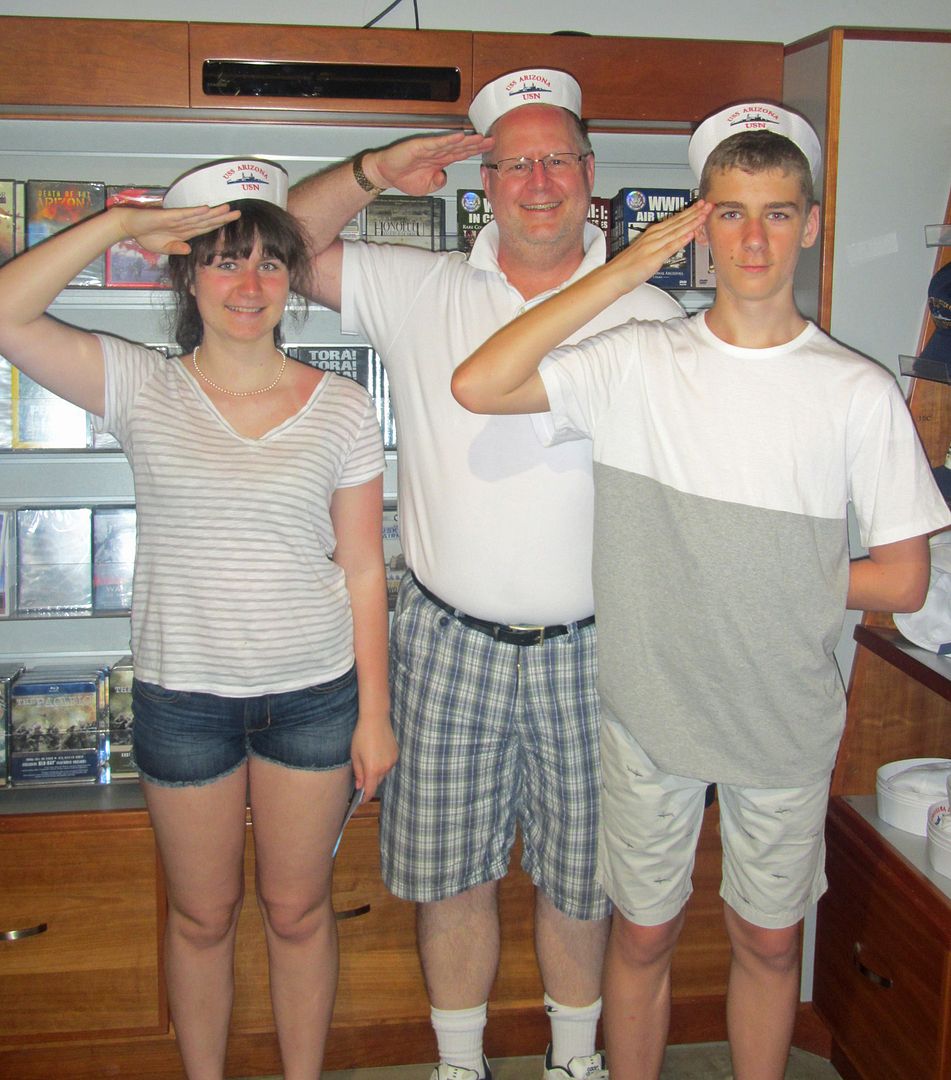 That's it for day one. Back tomorrow with part two.