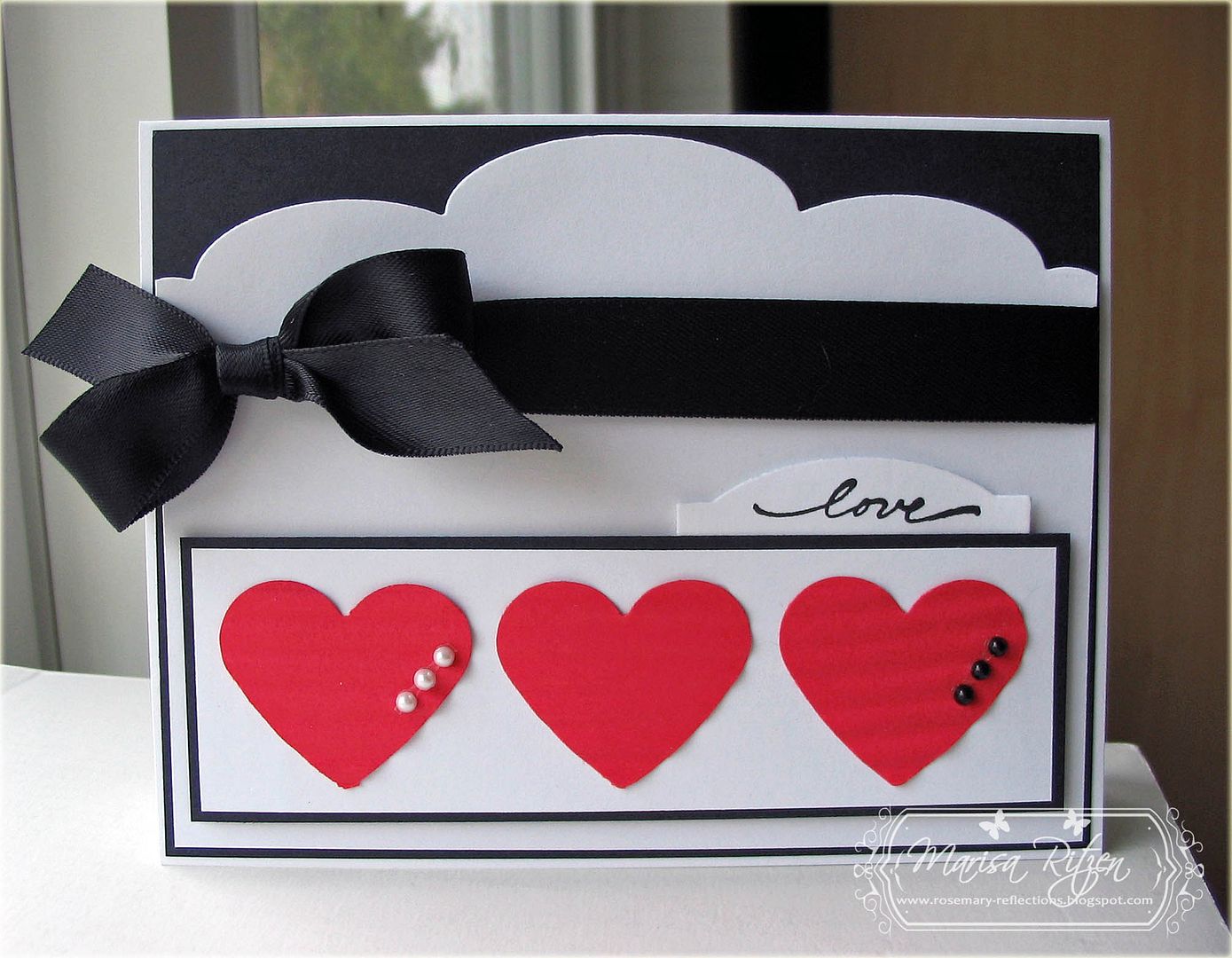 I decided to play along with this week's
Dynamic Duos
black and red challenge with a dessert option of a Valentine's theme. Was in the mood for a dramatic card and this fit the bill.
Pulled out my neglected PTI edger dies and went to work. The bas of the card went quickly, but I fiddled forever with the embellishment options and their placement on the hearts. I finally settled on one black and one white one embellishment, leaving the middle one blank. Crazy how those embellishments cause me such grief at times - ever have that problem or is it just me LOL?
All three hearts on the card are crimped, but it is hard to see in the picture. Going to have to figure out a way for crimping to show up a bit better in my photos, as many a time it gets washed out.
Enough of my woes. Have a fabulous day and thanks for popping by :)
What's In It?
Stamps: Rubber Soul
Paper: Real Red, Black
Ink: Black
Accessories: Edger Die (PTI), Tab Dies (MFT), Heart Punch (Marvy), Crimper, Black and White Half Pearls, Dimensionals