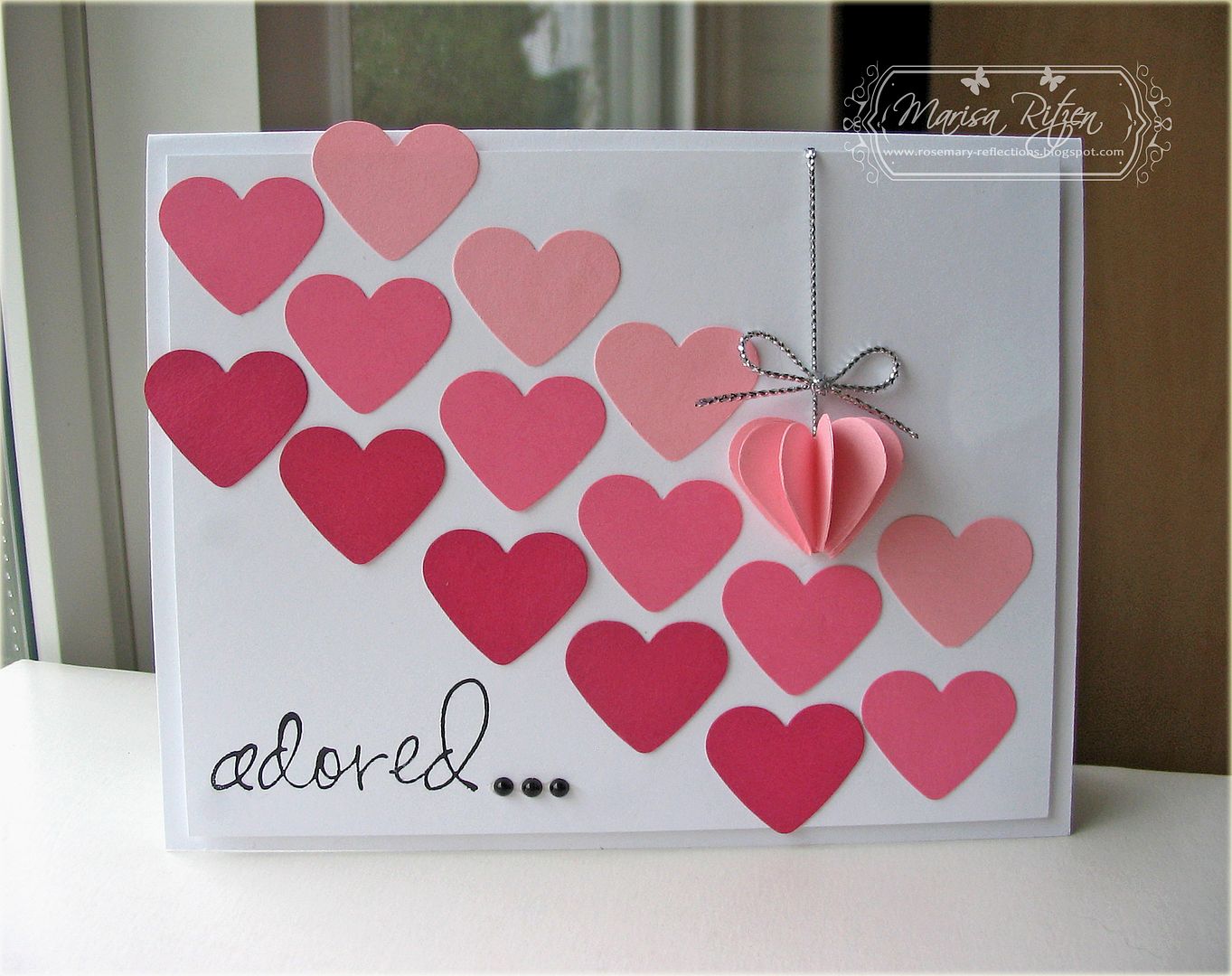 First of all, I want to welcome
Tangii Crain
to the Just Us Girls design team! With Lynn's departure, we needed a new team member and she said yes :) Tangii is a talented stamper who currently serves on several design teams, and we are glad she decided to join ours as well :)
This week's sketch is brought to us by Andrea. I must confess, I just about had cardiac arrest when I first saw it LOL! Had to stew on it for some time but finally came up with this card. Very CAS and in keeping with my heart theme. I punched out 8 hearts and made the 3D one hanging from the silver cording to try to add a little something. Not my best card, but time was of the essence so I went with it.
For some inspiration to get you going, just hop on over to the
Just Us Girls
blog, and check out what the Design Team has created. Then put your creative genes to work and add your card/project to the challenge post on the JUGS
blog for the chance to be selected as Chick of the Week.
Last weekend before school starts so a big game of Risk is on the agenda :) Will mom and dad rule or will the kids win - that is the question LOL! Hope you have a great one.
What's In It?
Stamnps: Studio G (Micheal's $1.50 Bin)
Paper: Pretty in Pink, Rose Romance, Rose Red
Accessories: Heart Punch (Marvy), Silver Cording, Black Half Pearls