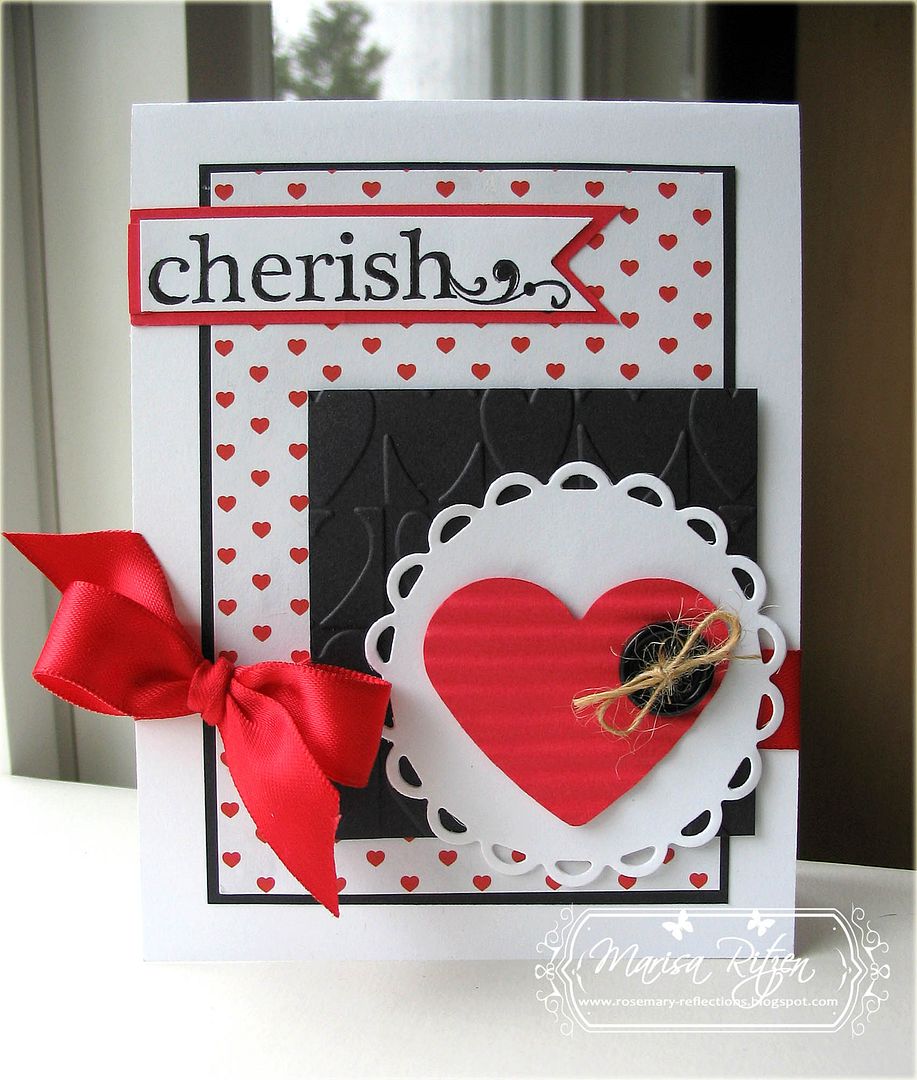 Found this fun Sweet Shop sketch in my sketch file and decided to give it a go. Opted for a little more dramatic Valentine's Day card made with red and black. Even used two more goodies from my "to be used later" pile - yeah!
Had a big issue with the sentiment. Swapped it out about three times as the font just didn't match the rest of the card - ever happen to you? I'm not totally satisfied with this one (due to the sentiment panel issue), but ran out of options, so this is what I had to to with... :(
Good news is, this card is in the past and I can move on to another one! That's what I love about his hobby :)
Have a fabulous day everyone and thanks for visiting today. Your company is always appreciated!
What's In It?
Stamps: Studio G (Michael's)
Paper: Read Red, Black, Red Hearts (Recollections)
Ink: Black
Accessories: Lacy Circle Nesties, Heart Punch (Marvy), Heart Blocks Embossing Folder (Provocraft), Crimper, 5/8" Red Satin Ribbon, Button, Twine, Glue Dot, Dimensionals