Happy New year everyone!! So glad for 2012 to be over. Done. Gone. Can you tell it wasn't a good year LOL! Hoping 2013 will be a much better year!
Today's post covers my favorite cards of 2012 from July through December. It is always such fun going back through the year and seeing how your style has progressed, changed and grown. Be forewarned, I had a hard time narrowing things down so there are a lot of cards in this post.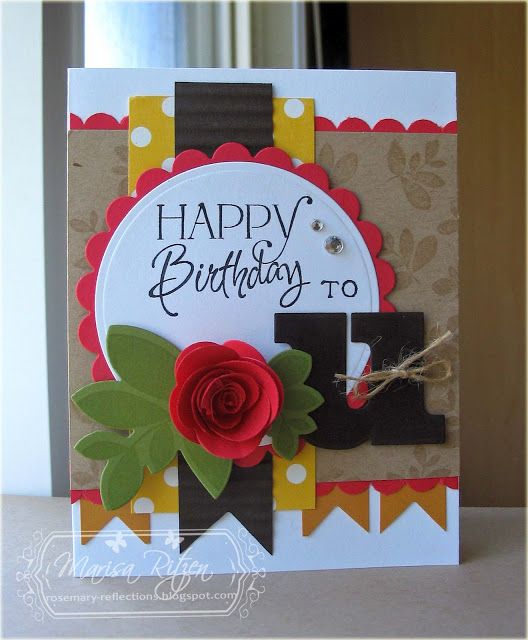 Just loved the colour combo and big red rose.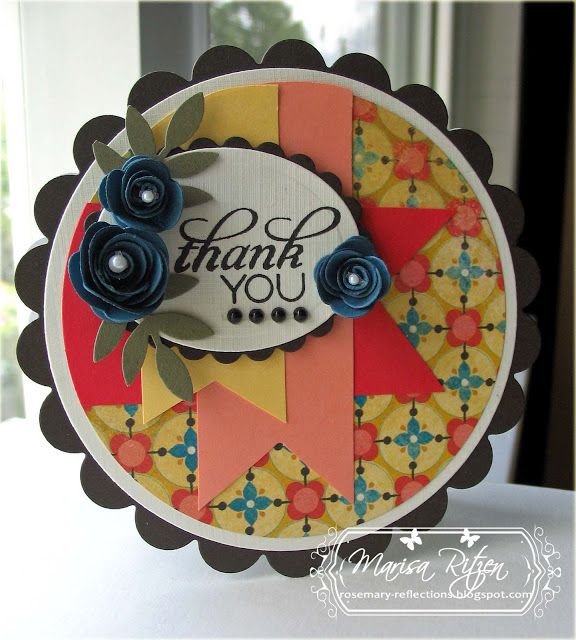 This card was my very first publication!


Loved this CAS card.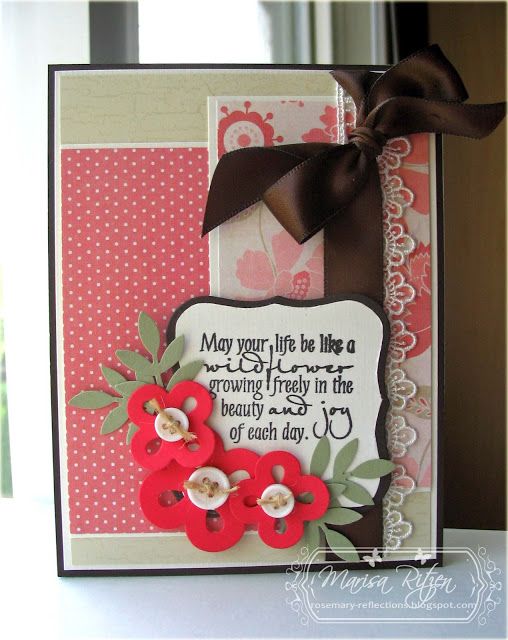 Love this sentiment and the mix of colours.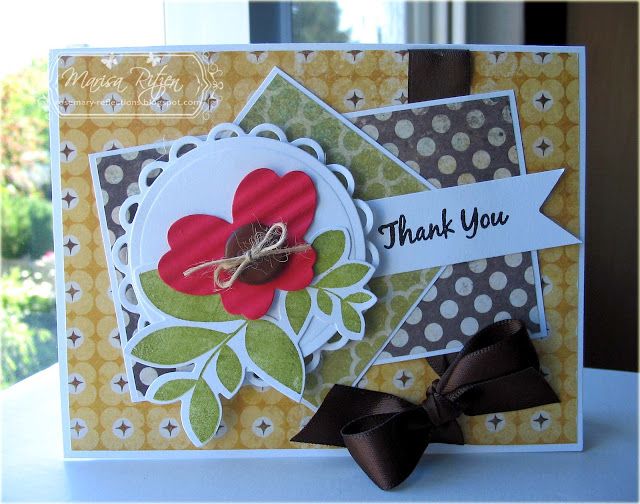 My very first card as a Mojo Maker.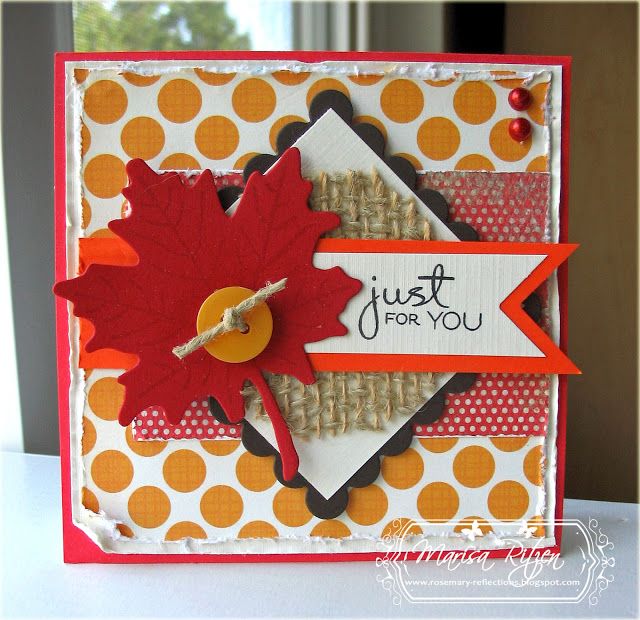 Loved the colours, maple leaf and the burlap on this card. It's also a Friday Mashup Winner.
Round cards just make me happy and I love this MME butterfly paper.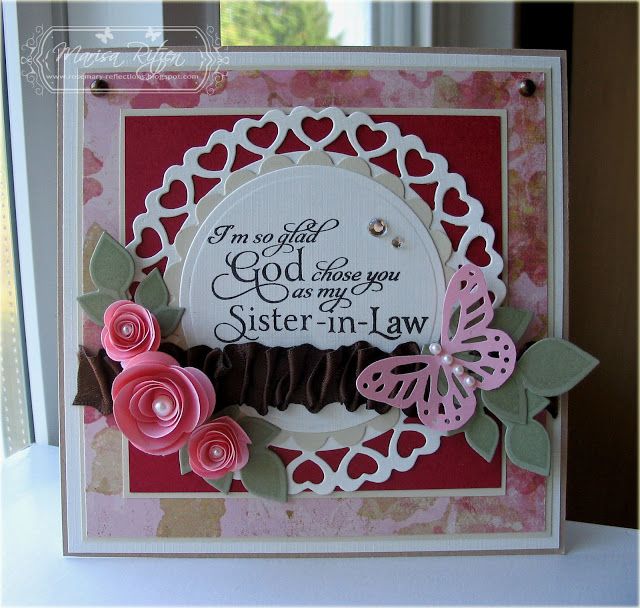 My sister-in-laws birthday card.
Hubby's birthday card using a recycled Starbucks sleeve.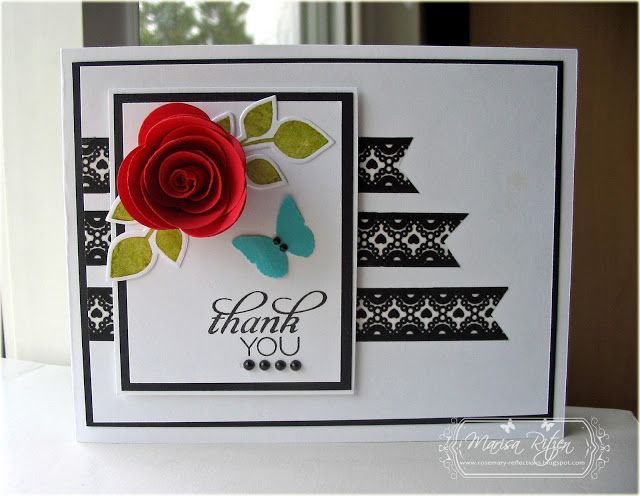 My first experience with washi tape.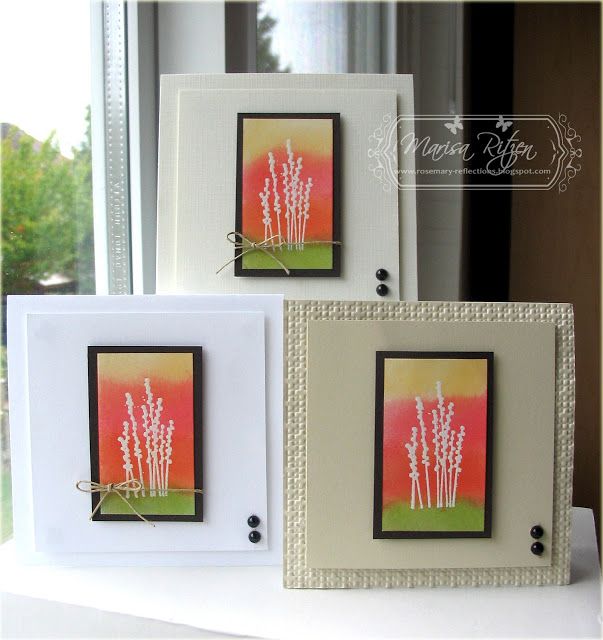 Loved how this trio turned out.
Joy. My favorite Christmas word.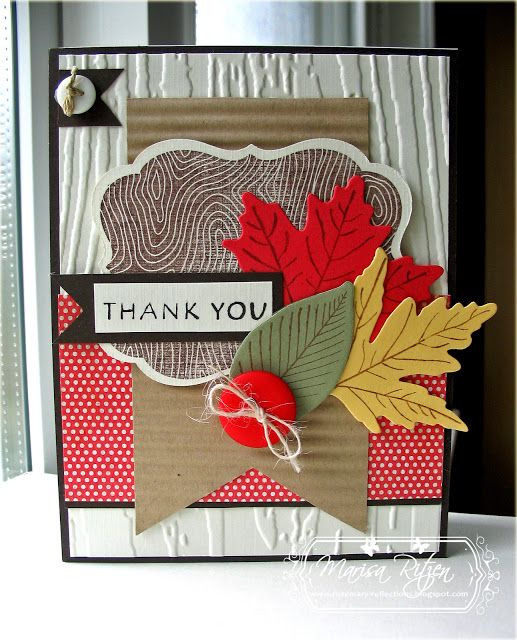 Love the mix of colours and my beloved leaves.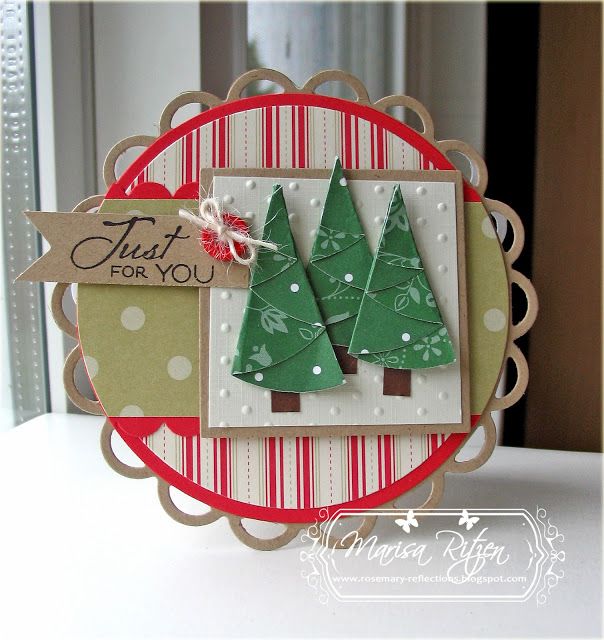 These folded trees are so much fun to make!!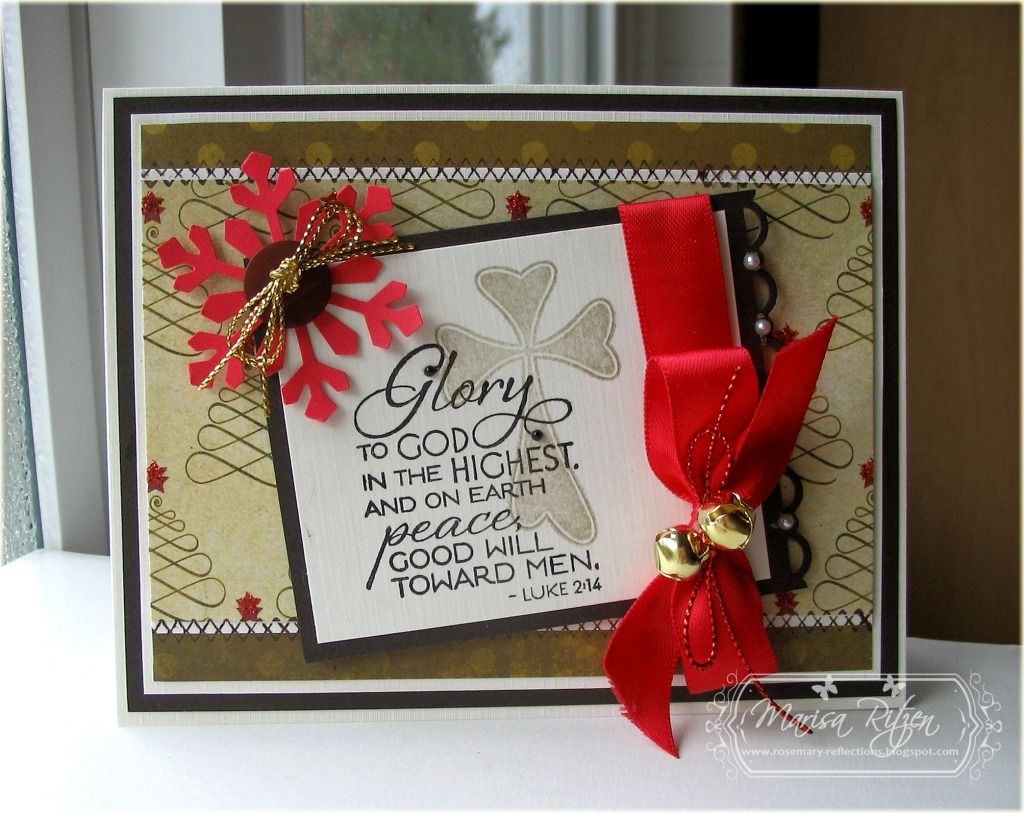 Love these MME Christmas papers! The faux stitching almost has me wanting to get a machine!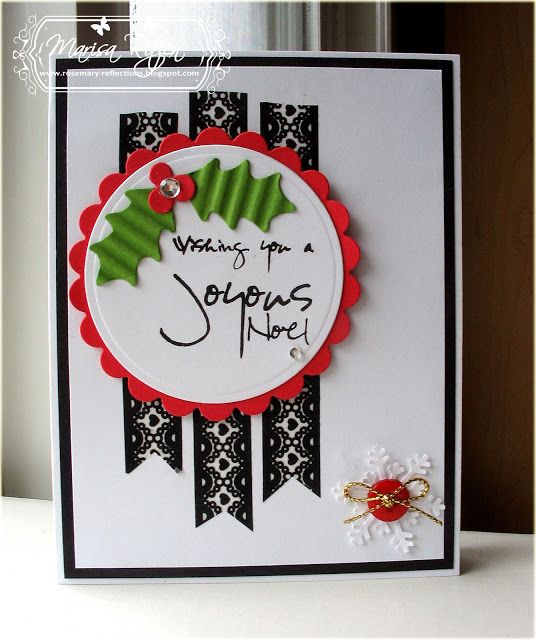 More washi tape fun.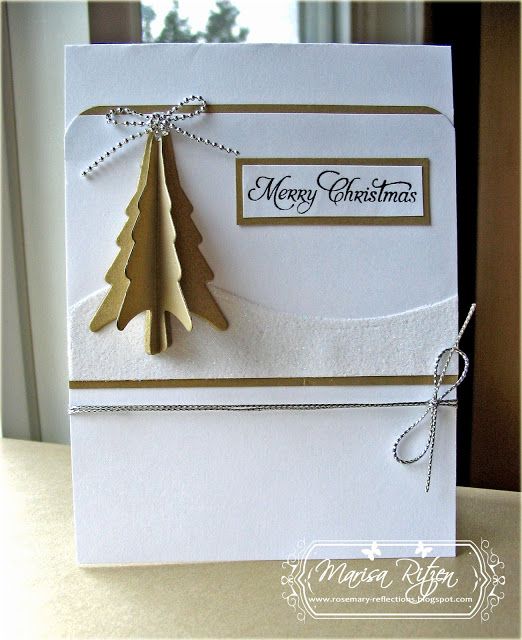 Love this Verve tree die! I got a Paper Players win with this card.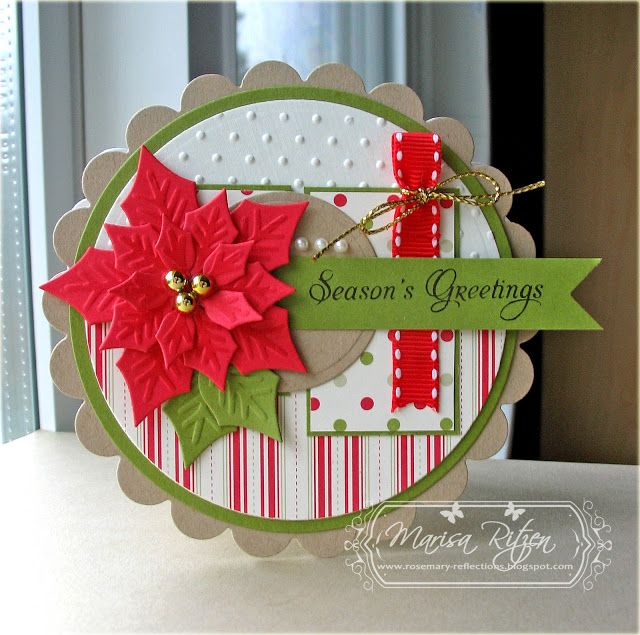 Love this poinsettia die too!
Think this may be my favorite Christmas card this year.
Skewed panels are almost not an issue for me any more - yeah!



The true meaning of Christmas!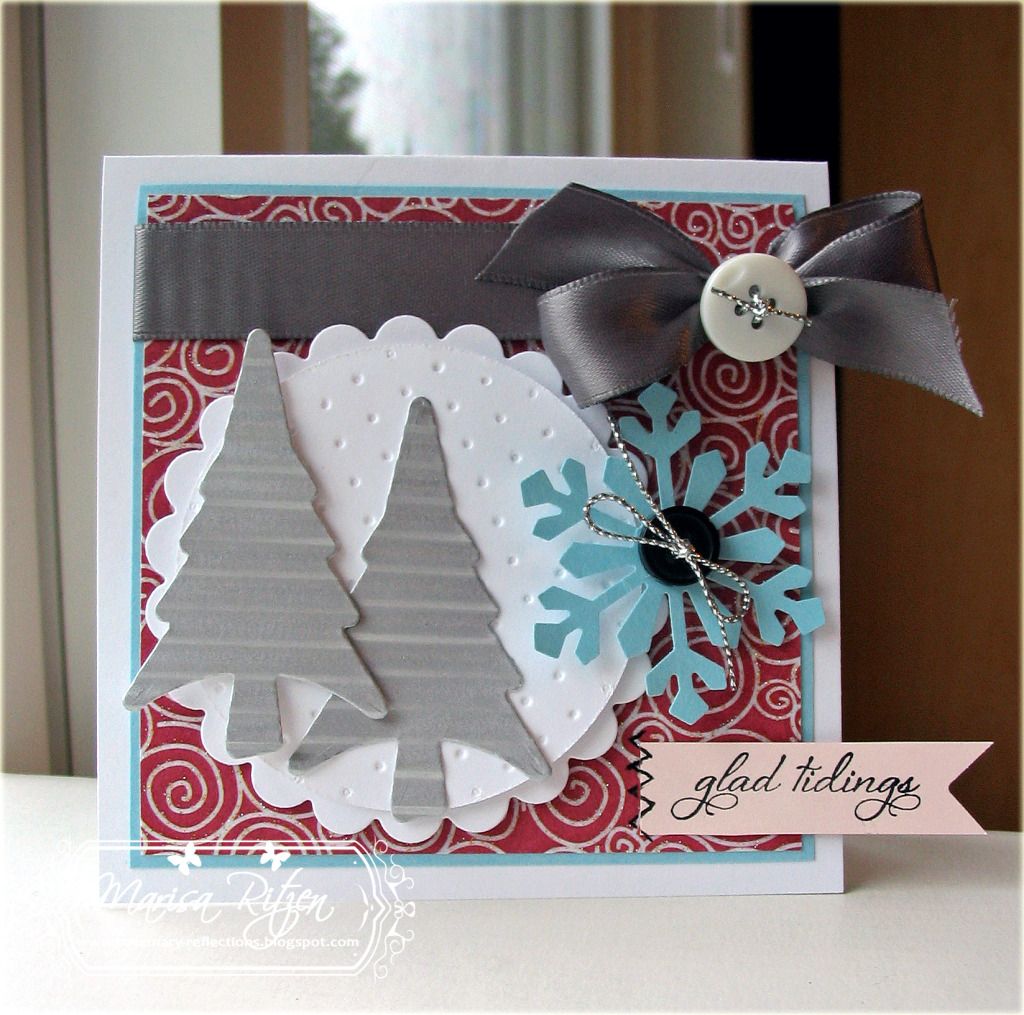 Love this tree die!