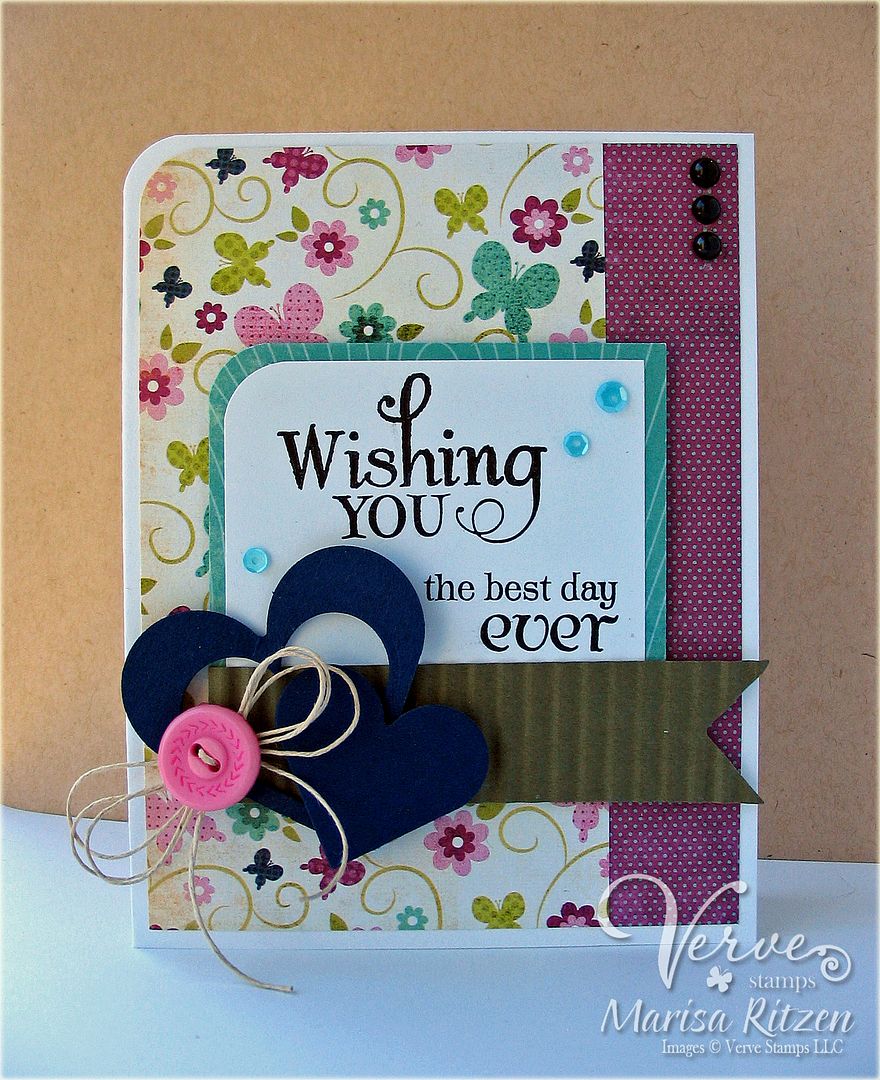 It's the first Monday of the month so it's contest time over at the Mojo Monday blog, and this is the fabulous sketch we get to work with.
I'm still in denial about the fact it is June! Oh my! Kids are out of school in three, short weeks - meep!! So, I'm burying my head in some "card making sand" to forget about it for a while LOL!
Love this old, Lime Twist series by My Mind's Eye, and this this butterfly paper is one of my favorites (insert extreme hoarding wink, wink). Paired it with two hearts and a button, and the sentiment is from Wishing You. Love how you can build the sentiment you want in this set!
All the challenge details are over on the
Mojo Monday
blog and you can also view all the wonderful Mojo Makers samples. Should you wish more details on the Mojo Maker's cards, you can also visit their individual blogs noted below.