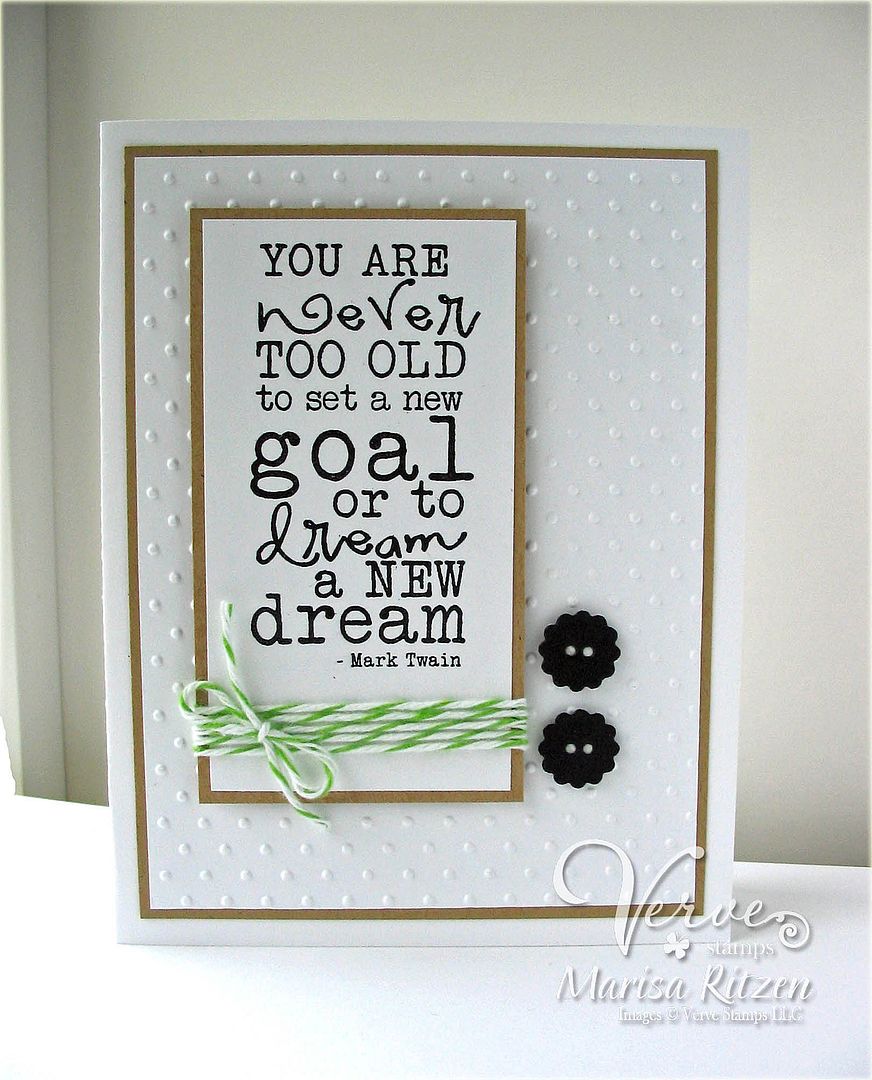 This week is CAS week over at the Verve Forum and Diva Laurie has provided the sketch. CAS is not an easy go for me, but I enjoy the challenge of making it look somewhat acceptable - yes, I'm a glutton for punishment :)
I just "had" to use this fabulous sentiment from Words of Wisdom. It is so, so true and a great way to stay young, keep learning, not get lazy, and to make sure you get the most out of life. As the saying goes, if you aim at nothing you are sure to hit it.
Interestingly enough, I recently spoke to a friend of my mother's who said the last 20 years of her life have been the most rewarding and she was 80 years old! Love it! I definitely want to be counted among those types of people :) In the meantime, I've been asking myself what dream or goal I have been putting on the shelf or been too scared to strive for. Great food for thought! How about you! Do you have any dream or goal you have or want to reach for or have laid aside?
Wishign you a great day and may your dreams and goals become realities!
What's In It?
Stamps: Words of Wisdom (Verve)
Paper:
Kraft,

Certainly Celery
Ink:
Black
Accessories:
Button Die (PTI), Twine (Twinery)

, Dimensionals